Donald Trump's White House ethics lawyer resigns
James Shultz says he had been discussing his departure 'early on'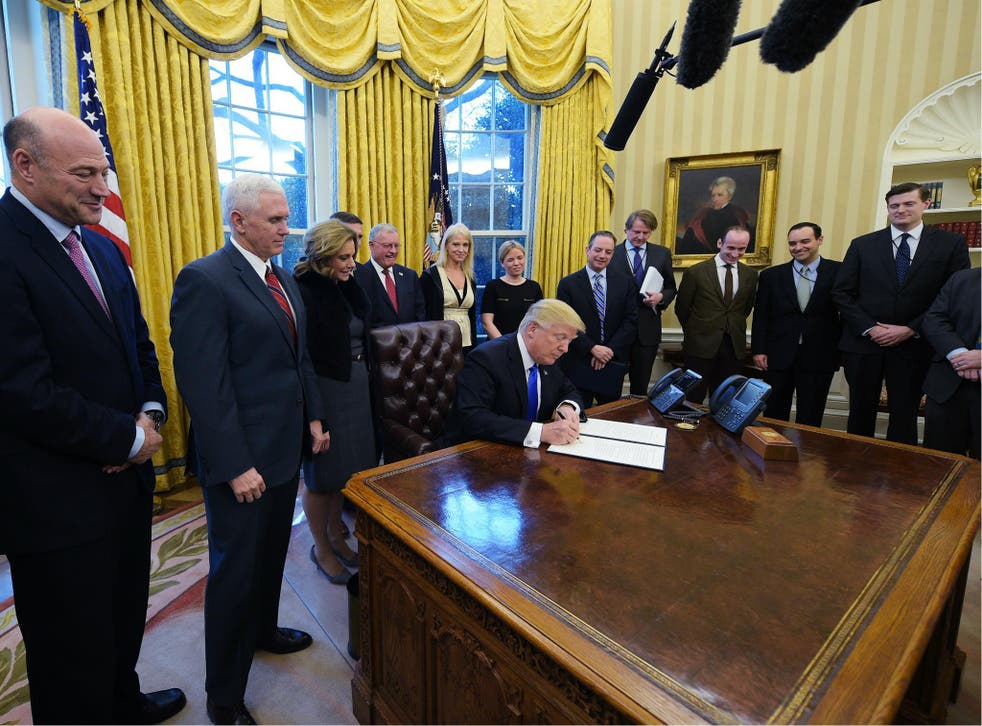 An ethics lawyer in President Donald Trump's White House has resigned after spending nearly a year working on financial disclosure issues.
James Schultz said he had discussed the matter of his departure with Don McGahn, lead White House counsel, "very early on".
"I was interested in continuing with private practice and saw this as a tremendous opportunity to go serve and get things up and running and the plan was to move on about this time", Mr Schultz said.
He is moving to law firm Cozen O'Connor in Philadelphia, where he previously worked prior to the White House position.
Mr Schultz said his resignation late last week was not related to the ongoing alleged ethics violations of members of the Trump administration, including advisors Kellyanne Conway and Jared Kushner, husband of Ivanka Trump.
"These are typically year to about 18-months type positions," Mr Schultz told Politico.
Mr Schultz also took a shot at members of the news media, saying they "unfairly criticise this administration... even when they're not justified".
The biggest names involved in the Trump-Russia investigation

Show all 17
The lawyer said the White House counsel's office has been more "onerous" and gone beyond legal requirements for staff divestments and recusals.
He also said he would be among the host of former administration officials available for comment on the ongoing controversies.
"I will be out, but I don't plan to make a career out of being a pundit on TV," he said, but that it would "be something I'd be willing to do".
Mr Schultz noted he would not take the path of Office of Government Ethics former director Walter Shaub, who is someone "out there trying to make a name for themselves in that space by being critics in order to set themselves up for other positions down the road".
Mr Shaub recently filed a complaint against Ms Conway's comments made on television regarding who to vote for in the 12 December special election in Alabama, pitting Republican Roy Moore against Democrat Doug Jones.
"Nobody knew who Walter Shaub was before [Mr Trump] became president ... He immediately thrust himself into the limelight instead of being helpful on the issues where he could have been. It was more about him than about ethics," Mr Schultz said.
In response, Mr Shaub said: "I wish Jim well. I hope he's better at his next job, or at least lasts a full year in it."
Mr Schultz is not prohibited from contacting federal agencies on behalf of others within a year of his departure because his salary of $140,000 (£105,000) does not fall within the applicable federal rule. He has also taken a pledge from becoming a registered lobbyist for at least five years and never becoming a registered foreign lobbyist.
Join our new commenting forum
Join thought-provoking conversations, follow other Independent readers and see their replies