Deal to protect America's 'Dreamers' struck, says Republican congressman
Jeff Denham of California is among a group of Republicans who have been pushing for a compromise
Jeremy B. White
San Francisco
Thursday 07 June 2018 20:51 Comments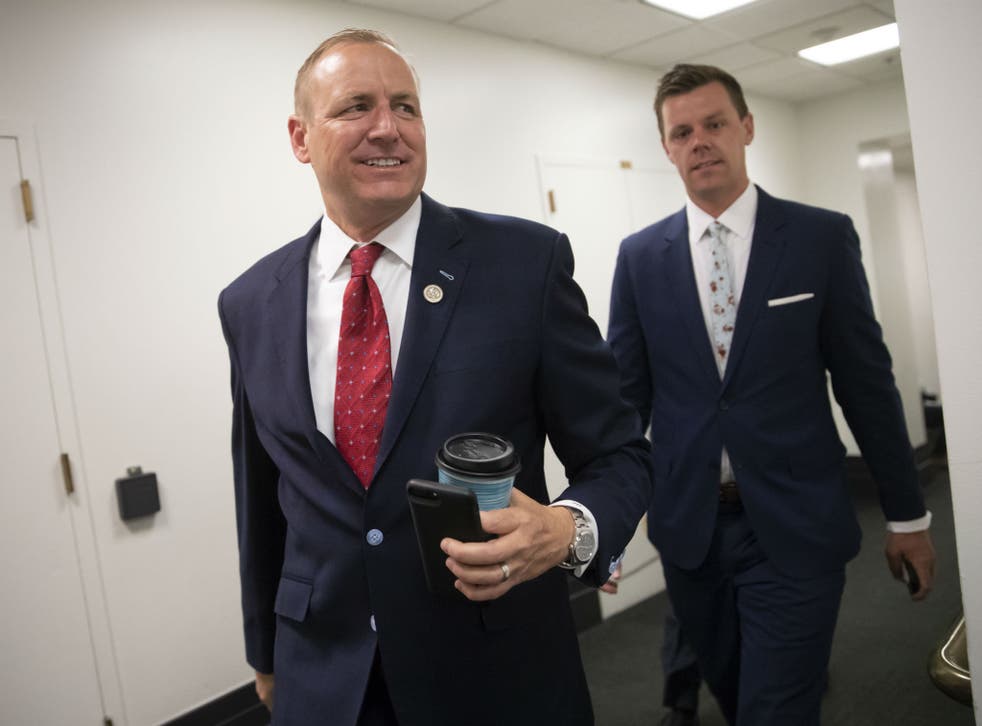 A moderate Republican reportedly said his bloc has reached a tentative deal with farther-right Congress members to protect young immigrants in the country illegally.
The fate of so-called "Dreamers" has dominated immigration talks since Donald Trump moved to cancel an Obama-era programme - since revived by the courts - that allowed young people in the country illegally to obtain legal status and work authorisation.
Centrist Republicans have redoubled their efforts in recent weeks to find a resolution, and California Republican Jeff Denham told the Associated Press they had arrived at an agreement with more conservative members.
He said the proposal would offer young immigrants visas allowing them to remain in the United States for eight years and could involve measures to bolster border security - including funding for Donald Trump's border wall with Mexico.
Conservative Republicans shied away from declaring they had a deal fully fleshed out.
"The negotiations have reached a critical stage," House Freedom Caucus Chair Mark Meadows told McClatchy. "To talk specifics draws too many lines in the sand, I think."
After campaigning on the wall, Mr Trump has pushed for an immigration compromise that helps advance the project. Congress has so far declined to allocate the billions of dollars necessary for construction.
The president has also called for restrictions on legal immigration, including an end to a diversity visa system and a move from the current family-reunification-based framework to an emphasis on skills.
Life inside Japan's sea walls after the 2011 tsunami

Show all 15
November midterm elections have given members of Congress an additional incentive to be able to point to a Dreamers deal - especially for vulnerable members like Mr Denham who are facing challenges from Democrats in competitive districts.
"For too long, young Dreamers across the country have been stuck under a cloud of fear and uncertainty," House Democratic leader Nancy Pelosi - like Denham, a Californian - said as Republicans were meeting
US Senator Jeff Merkley denied access to immigration detention centre where parents were separated from their children
Earlier in the day, House Republican leader Paul Ryan said he intended to bring a compromise immigration bill up for a floor vote in the coming weeks.
"The next step is to start putting pen to paper so we can get legislation to the floor," the Wisconsin Republican told reporters.
Register for free to continue reading
Registration is a free and easy way to support our truly independent journalism
By registering, you will also enjoy limited access to Premium articles, exclusive newsletters, commenting, and virtual events with our leading journalists
Already have an account? sign in
Join our new commenting forum
Join thought-provoking conversations, follow other Independent readers and see their replies