Julian Castro says Donald Trump has 'a role to play in either fanning the flames of division or trying to bring Americans ... together'
El Paso attack: Beto O'Rourke angrily snaps at media when asked about role of Donald Trump: 'What the f*** - join the dots'
Ex-congressman says El Paso bears brunt of nation's fears about 'people who don't look like majority'
Beto O'Rourke snapped at reporters in El Paso when asked what Donald Trump could do to stop incidents such as the mass shooting that killed 20 people and injured two-dozen others.
The former El Paso congressman, who is among those Democrats seeking the 2020 nomination to take on the president, attended several vigils on Sunday night, where he spoke passionately about the city, its people and the problems they had endured over the years.
Having earlier in the day pointed the finger of blame at Mr Trump, saying his racist language was fuelling bigotry, he was asked if there was anything he could to improve the situation.
"What do you think," relied Mr O'Rourke, according to an audio recording posted on social media by CNN reporter, Eric Bradner. "You know the s*** he has been saying."
He added: "He's been calling Mexican immigrants rapists and criminals. I mean members of the press – what the f***.
El Paso mass shooting: 20 killed at Walmart store

Show all 39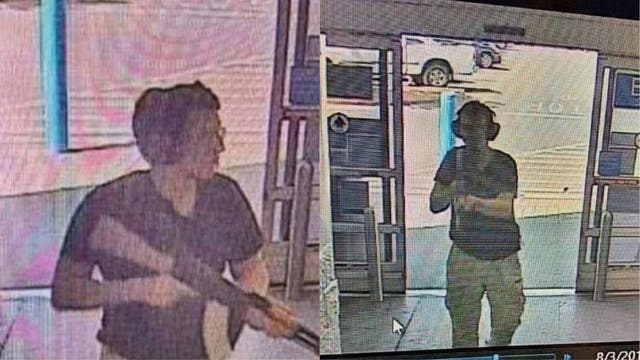 "It's these questions that you know the answers to. Connect the dots. He's not tolerating racism, he's inciting it. He's not tolerating violence, he's inciting racism and violence in this country."
Shortly earlier, Mr O'Rourke had spoken from a stage as details started to emerge of some of the 20 people who lost their lives in the Walmart shooting – a young mother trying to save her two-month old son, and an 86-year-old woman – and as thousands of residents attended half-a-dozen vigils in a show of solidarity and defiance.
People said El Paso was a safe, friendly city in where up to a quarter of its residents had come from another country. They were were determined not to allow the latest incident of carnage to define them.
Nine dead in Ohio shooting
Mr O'Rourke said some of the language used by Mr Trump was more appropriate for a member of the Third Reich, than the US president. He said 240 years ago, the nation had decided that a person's chances ought not to determined by things such as race.
"This community has had to blear the brunt of it," he said, speaking on a stage outside the Las Americas Immigrant Advocacy Centre. "Those of you from here know exactly what I mean. The rest of this country projecting their fears on us – on immigrants, on Mexicans, on people who don't look like the majority of Americans."
While Mr Trump won Texas 52 – 43 in the 2016 presidential election, Hillary Clinton won the vote in El Paso county, 69 – 26.
The current congresswoman, Veronica Escobar, is a Democrat.
Among those present at the vigil was Jamie Thornton, who said she had spent the day in tears. "We're not going to be the same. Not after this," she said. "It was people shopping at Walmart for supplies for school."
Perla Galinda, who volunteers with an organisation that advocates for immigrant rights, said she believed Mr Trump's language emboldened racists.
"He held a rally here in February," she said. "It was crazy to see how many people supported him."
Join our new commenting forum
Join thought-provoking conversations, follow other Independent readers and see their replies