Trump administration dissolves EPA office that tests effects of chemical exposure on adults and children
In 2016, one of department's grant recipients discovered infants were being exposed to dangerous levels of arsenic through rice-based cereals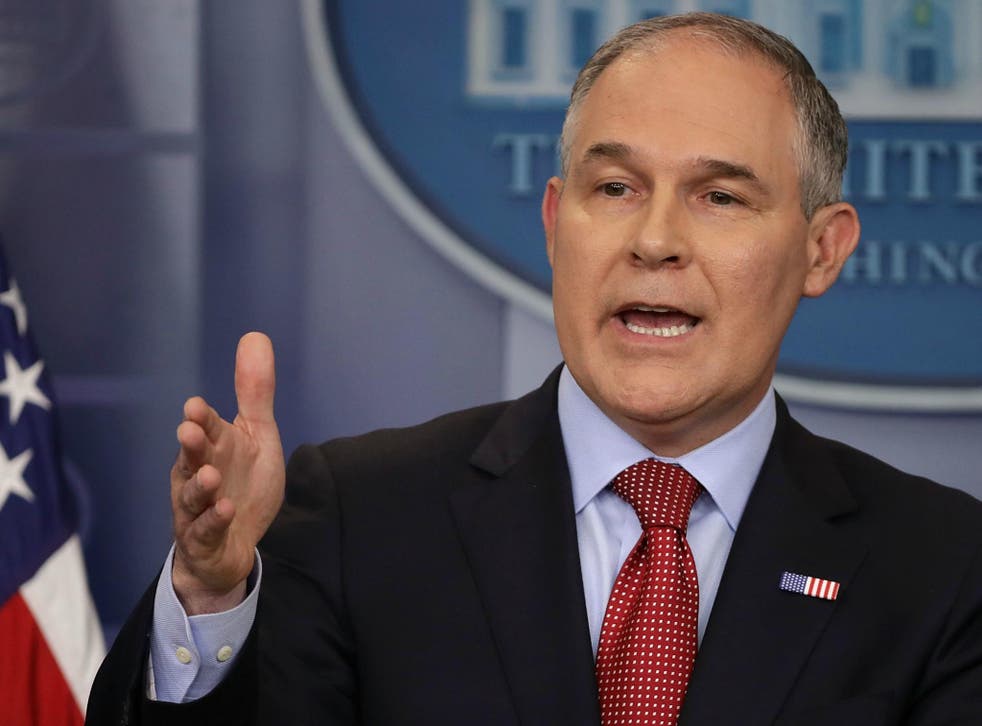 Donald Trump's administration is preparing to disband an environmental office that tests the effects of chemical exposure on adults and children.
The National Centre for Environmental Research (NCER) will be merged with three other EPA offices, as part of plans to consolidate the Environmental Protection Agency (EPA), the agency told political news site, The Hill.
The office is responsible for providing millions of pounds worth of grants each year to study the effects of certain chemicals on children's health.
In 2016, one of its grant recipients discovered infants could be exposed to dangerous levels of arsenic through eating rice-based cereals.
The EPA denied there would be any job losses, insisting employees currently working at the NCER would be reassigned within the merged department.
"At the appropriate time, the science staff currently in NCER will be redeployed to the [Office of Research and Development] labs/centres/offices matching their expertise to organisational needs. This reorganisation could result in a change of positions or functions. Staff in the affected organisations will retain the grade and career ladder of their position of record," a spokesperson said.
But critics have raised fears the merger could expose US citizens to unnecessary risk.
Mr Trump has repeatedly promised to make drastic cuts to the agency in a bid to "refocus" the EPA on "core activities" and push much of that work to the state and local level.
But the EPA has also seen an exodus in staff since his inauguration last year. Nearly 400 people have left the agency in recent months, which could push it to its lowest employment levels in three decades.
The three offices being merged under the new plans will bring together the Office of Administrative and Research Support, the Office of Program Accountability and Resource Management and the grants and contracts managed by the NCER.
World news in pictures

Show all 50
They will create a new Office of Resource Management.
An EPA spokesperson said the organisational changes would help the agency run with maximum efficiency.
"EPA's Office of Research and Development is one of the world's leading environmental and human health research organizations. In order to maintain the quality and focus of our research, senior leaders from the research and development office are proactively taking steps to create management efficiencies within the organization," the spokesperson said.
"These changes will help EPA's Office of Research and Development be more responsive to agency priorities and funding realities."'
Register for free to continue reading
Registration is a free and easy way to support our truly independent journalism
By registering, you will also enjoy limited access to Premium articles, exclusive newsletters, commenting, and virtual events with our leading journalists
Already have an account? sign in
Register for free to continue reading
Registration is a free and easy way to support our truly independent journalism
By registering, you will also enjoy limited access to Premium articles, exclusive newsletters, commenting, and virtual events with our leading journalists
Already have an account? sign in
Join our new commenting forum
Join thought-provoking conversations, follow other Independent readers and see their replies