Facebook's Sheryl Sandberg says Congress should 'absolutely' release Russia adverts
Congress says that they'll likely do so after Facebook executives testify
Clark Mindock
New York
Thursday 12 October 2017 17:13 Comments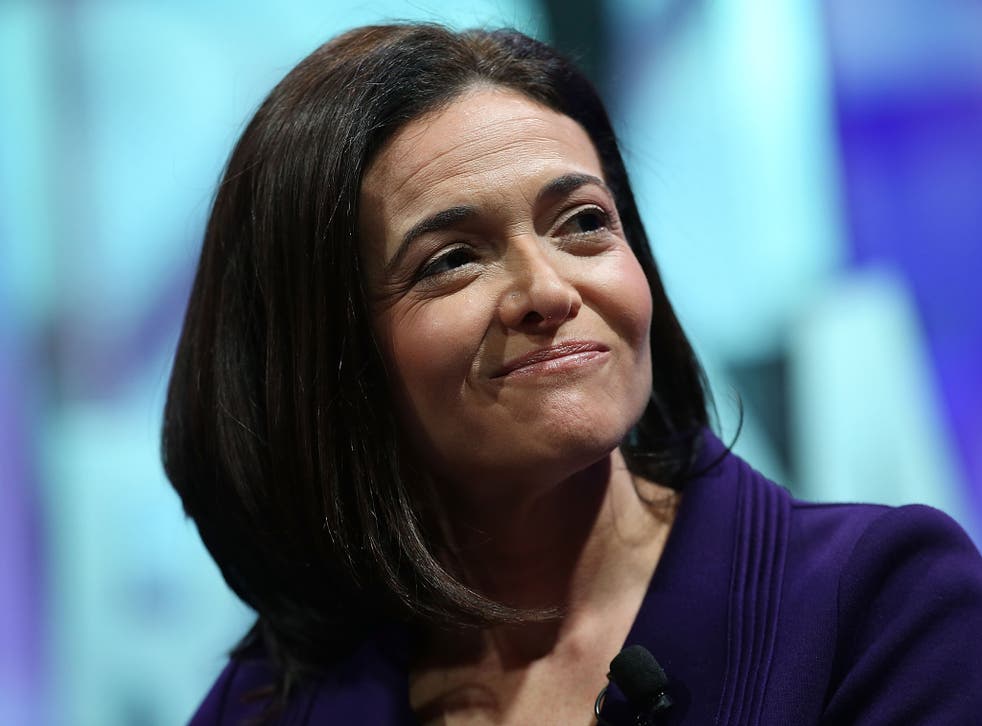 A top executive at Facebook says that Congress should publicly release ads purchased by Russia-linked accounts on the social media site.
Sheryl Sandberg, the chief operating officer at Facebook, made the comments during her first public interview since Facebook announced that it had found Russia-linked accounts that bought ads during the 2016 US election campaign. Facebook later disclosed that information to Congress, which is investigating Russian meddling in the election.
"Absolutely," Ms Sandberg told Axios when asked if she supported releasing those ads publicly.
"Things happened on our platform in this election that should not have happened, especially troubling foreign interference in a democratic election," she said. "We know we have a responsibility to do everything we can to prevent this kind of abuse."
Facebook found roughly 3,000 ads paid for by Russian operatives related to the 2016 campaign. The social media platform says that Russia-linked groups spent about $150,000 on political ads, including some promotions that mentioned either Donald Trump or Hillary Clinton by name.
Congress has been investigating Russia's meddling in the 2016 campaign, including whether the Trump campaign colluded with the country to win the election.
The biggest names involved in the Trump-Russia investigation

Show all 17
Following Ms Sandberg's comments, Representative Adam Schiff, the top Democrat on the House Intelligence Committee, said that they would eventually release those ads. Mr Schiff noted that it is unlikely that the ads will be released before tech executives testify before Congress in November.
Facebook's disclosures come as Congress considers potential regulations on the platform, and Democrats have called on the Federal Election Commission to adopt rules to block foreign agents from purchasing political ads on social media.
The social media platform has announced that it would take steps in the coming months to protect election integrity around the world.
That includes disclosure of who paid for political advertisements on the platform, which could add a layer of transparency to what has been a relatively opaque system. They will also add more than 250 employees in the next year to work on election integrity programs, essentially doubling that program.
Register for free to continue reading
Registration is a free and easy way to support our truly independent journalism
By registering, you will also enjoy limited access to Premium articles, exclusive newsletters, commenting, and virtual events with our leading journalists
Already have an account? sign in
Join our new commenting forum
Join thought-provoking conversations, follow other Independent readers and see their replies