Utah fathers will be forced to pay half of women's healthcare costs during pregnancy
Financial responsibility on the father would include paying 50 per cent of a woman's health insurance premiums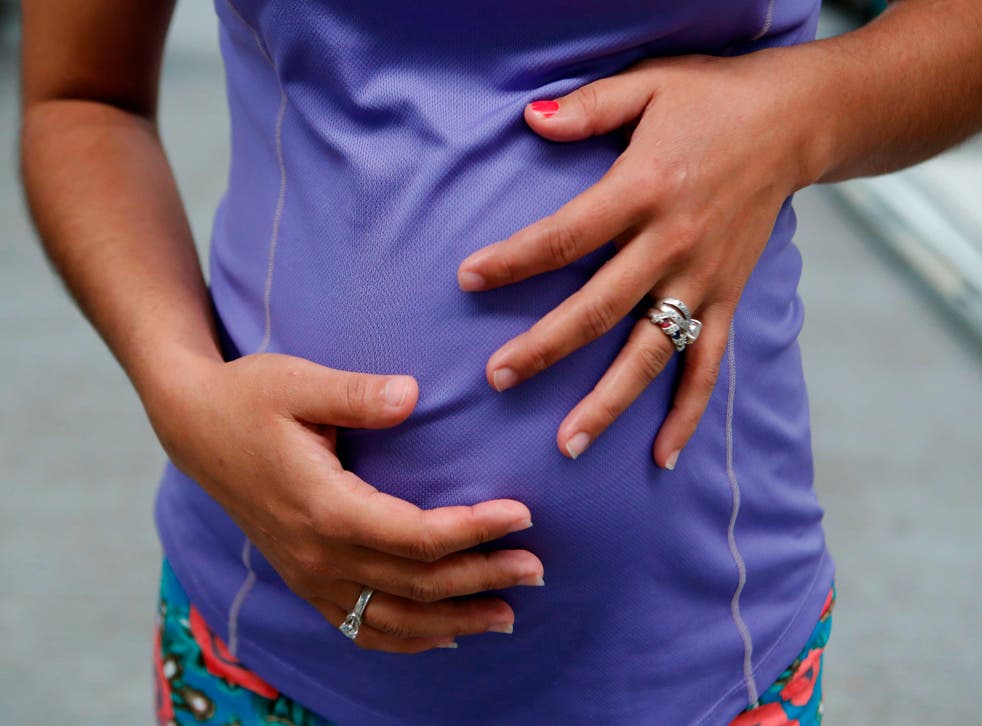 Leer en Español
Biological fathers in Utah will now be required to pay half of a pregnant woman's prenatal and childbirth healthcare costs under a new bill that was signed into law.
HB113, a Republican-sponsored bill, was created by anti-abortion advocates who wanted to put more responsibility on "men in the bringing of life into the world," the Salt Lake Tribune reported.
The bill, which was signed into law by Republican Governor Spencer Cox in mid-March, makes Utah the first state to mandate prenatal support from the father. But other states like New York and Wisconsin include provisions that make the father liable to provide some prenatal support, according to the Associated Press.
Representative Brady Brammer, a Republican who co-sponsored the bill, said his support was due to the number of anti-abortion measures that were getting pushed through the state legislature. Instead, he wanted to promote life.
"We want to help people and actually be pro-life in how we do it as opposed to anti-abortion," Mr Brammer said. "One of the ways to help with that was to help the burden of pregnancy be decreased."
Read more:
The represenative said the bill was not intended to reduce abortions in Utah, but he said that might happen as a result of the law.
Financial responsibility on the father would include paying 50 per cent of a woman's health insurance premiums and other prenatal medical costs. But it would not require the father to help pay for an abortion they didn't consent to unless the situation resulted in rape or if the mother's life was in danger.
If the paternity of the child is questioned, the father would not be required to make payments to the pregnant woman until paternity is confirmed.
The signed proposal has received widespread support from the Republican-controlled Congress in Utah, but some abortion advocates have claimed the bill could make it harder for females in abusive relationships.
Planned Parenthood spokesperson Katrina Barker told the Associated Press that the organisation supported women receiving more financial support throughout their pregnancy. But instead hoped this support would come through the expansion of government-funded initiatives like Medicaid and providing paid parental leave.
Although Republicans said the bill could reduce the amount of abortions in the state, Ms Barker thought that was unlikely given how expensive it can be to raise a child after giving birth.
While the law passed unanimously through the Senate, it received pushback from Democrats in the House who expressed concerns about the impact the law could have on some women depending on their personal situations.
The Associated Press contributed to this report
Join our new commenting forum
Join thought-provoking conversations, follow other Independent readers and see their replies