FBI release eerie footage of Capitol riot pipe bomb suspect after 8 weeks with no arrests
The FBI is offering $100,000 for information identifying the bomber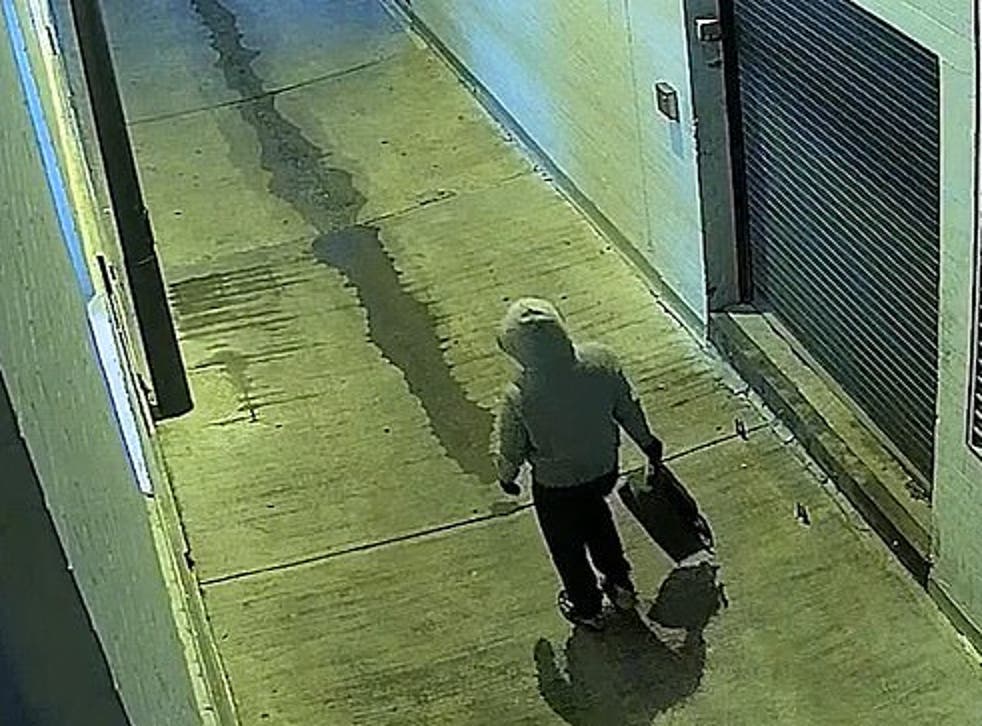 Leer en Español
The FBI released surveillance video of an individual planting bombs at the Republican National Committee and Democratic National Committee headquarters on the day before the Capitol insurrection.
The video shows an individual wearing a backpack that the FBI claims contains explosives. The individual can be seen standing in a residential neighborhood at 7:40pm with the bag.
The person in the video then places the bag on the ground.
Twelve minutes later, the individual can be seen sitting on a bench in front of the DNC headquarters zipping up a bag before walking away.
In January, the FBI issued a wanted poster of a suspect wearing Nike Air Max Turf sneakers along with photos of the suspected bombs.
"We believe the information released today will help someone recognize the suspect, or something about them," FBI assistant director Steven D'Antuono said in a video statement.
It has been eight weeks since the Capitol protests, and there have been no arrests for the suspected bombs.
"One device was placed in an alley behind the RNC," Mr D'Antuono said. "The other was placed next to a park bench near the DNC."Prior to releasing the video footage, the FBI asked for the public's assistance identifying the suspected bomber.
"This could include making travel plans to Capitol Hill or researching the locations of the DNC and RNC," Mr D'Antuono said.
The devices were fitted with egg timers and contained explosive powder.
The bombs were discovered within minutes of each other at 1pm on 6 January, shortly after Trump supporters began battling with Capitol police officers.
The FBI is offering a $100,000 reward for information leading to the identification of the suspected bomber.
Join our new commenting forum
Join thought-provoking conversations, follow other Independent readers and see their replies