George Papadopoulos: Indicted Trump aide met with UK foreign office during 2016 campaign
Mythili Sampathkumar
New York
Wednesday 08 November 2017 23:03 Comments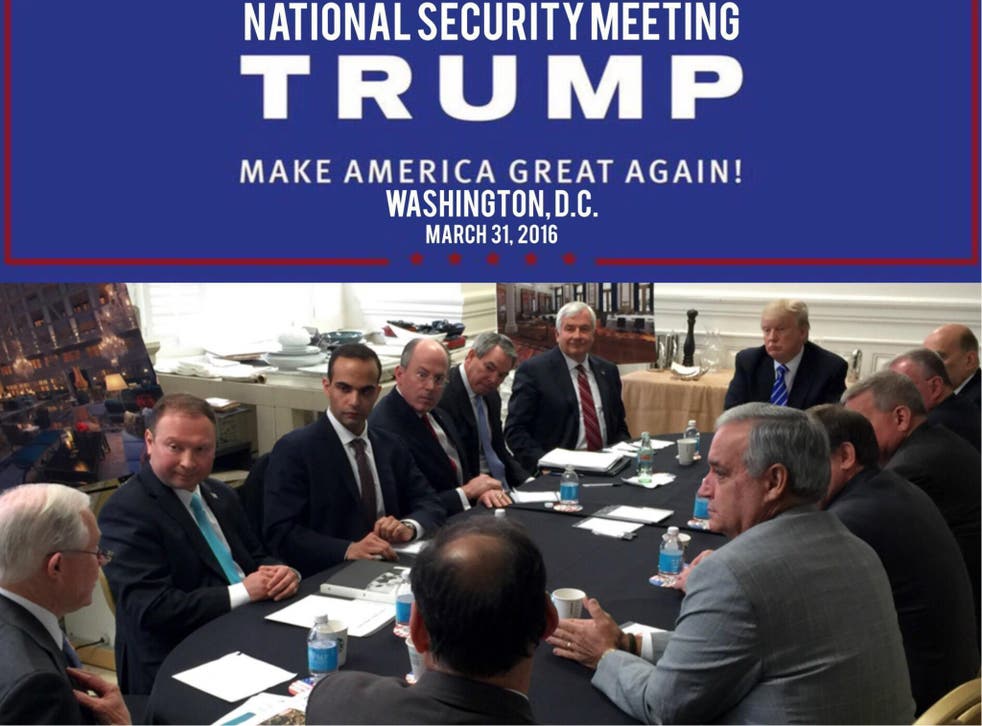 George Papadopoulos reportedly met with a UK Foreign Office official two months before the 2016 US election.
A campaign's foreign policy aide for President Donald Trump - whom the White House has referred to as a low level "volunteer" - Mr Papadopoulos is already under indictment as part of Robert Mueller's investigation into potential collusion between Mr Trump's campaign team and Russian officials.
Mr Papadopoulos has pleaded guilty to making false statements to the FBI about his contacts with Russians.
A Foreign and Commonwealth Office spokeswoman told the BBC that Mr Papadopoulos had met with an official from the department two months before the presidential election, "As you would expect in the run up to an election we seek to build links with figures in both the Democratic and Republican presidential campaigns," the spokeswoman adding that the type of meeting was "normal diplomatic business."
However, White House Press Secretary Sarah Huckabee Sanders asserted last month that Mr Papadopolous' role was "extremely limited" and that he conducted "no activity...in an official capacity on behalf of the campaign."
Mr Trump also tweeted that the aide was "has already proven to be a liar" after the aide pleaded guilty to making false statements.
The biggest names involved in the Trump-Russia investigation

Show all 17
It is unclear at this time whether Mr Papadopoulos met with the Foreign Office official in an official capacity or not, nor who the official was.
Scott Stedman, a student at the University of California - Irvine, reported the news first on the website Medium.
He wrote: "Papadopoulos had a one-on-one working-level meeting with the unnamed FCO official. The meeting took place with an unidentified, high-ranking member of the UK's department that handles foreign affairs."
Based on information in Mr Papadopoulos' court documents, he was in communication with campaign's officials for nearly his whole time with the campaign, which began on 21 March 2016.
He sat in on at least one meeting with Mr Trump and now-Attorney General Jeff Sessions later that month and in April of last year had contact with a "London-based professor, Joseph Mifsud, who introduced him via email to a Russian national with "connection to the Russian Ministry of Foreign Affairs".
Register for free to continue reading
Registration is a free and easy way to support our truly independent journalism
By registering, you will also enjoy limited access to Premium articles, exclusive newsletters, commenting, and virtual events with our leading journalists
Already have an account? sign in
Join our new commenting forum
Join thought-provoking conversations, follow other Independent readers and see their replies