Germany spied on the White House, reports claim
German Chancellor Angela Merkel once said 'spying between friends, that's just not done'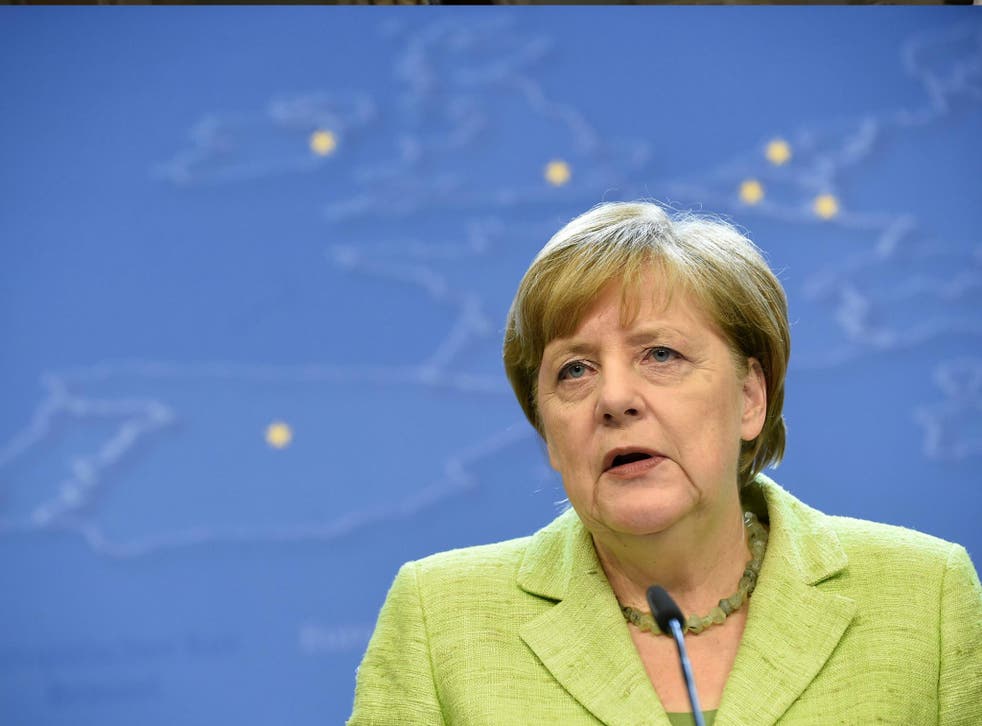 Germany spied on the US - including the White House - for a number of years, a report claims.
A number of US businesses and government entities were being monitored by the German foreign intelligence agency, according to documents received by the German newspaper Der Spiegel.
Between 1998 and 2006, several White House emails, phone, and fax numbers were reportedly tracked using a set of 4,000 keywords.
Other agencies monitored during the end of Bill Clinton administration and almost the entirety of George W. Bush's term in office were the State and Treasury departments, NASA, US Air Force, Marine Corps, and a number of other defence-related departments.
The rest of Washington was not immune from the spying either, as the documents indicated even organisations like the International Monetary Fund were also being watched.
Large defence contractor Lockheed Martin, nearly 100 embassies in the nation's capital, and even Human Rights Watch, a non-profit, were spied upon as well.
The US and German relationship was improving during President Obama's time in office as he and German Chancellor Angela Merkel seemed to be on good terms.
However, in 2013 US government contractor Edward Snowden leaked classified documents that made public US spying targets, which included the National Security Agency's monitoring of Ms Merkel's mobile phone.
It prompted Ms Merkel to make the comment: "spying between friends, that's just not done".
However, a 2016 report revealed that the German intelligence agency was also spying on North Atlantic Treaty Organisation (Nato) allies and other EU countries, more than two-thirds of the agency's 3,300 targets in all.
Until 2013, heads of state and government, ministers, members of their offices, and military institutions were monitored.
Ms Merkel has to-date denied knowledge of the intelligence agency's activities, but the lower house of the Parliament has approved new measures to check them.
The revelation comes amid tense relations between the Germany and US after Ms Merkel was chastised by Donald Trump on her visit to the White House in March 2017 for her refugee and climate policies as well as not spending enough money on defence in their capacity as a Nato ally.
Ms Merkel has publicly criticised Mr Trump's decision to withdraw the US from the Paris Agreement on climate change, which nearly 200 countries signed in 2015 in order to lower greenhouse gas emissions globally and help poorer countries adjust to an already changing planet.
Register for free to continue reading
Registration is a free and easy way to support our truly independent journalism
By registering, you will also enjoy limited access to Premium articles, exclusive newsletters, commenting, and virtual events with our leading journalists
Already have an account? sign in
Register for free to continue reading
Registration is a free and easy way to support our truly independent journalism
By registering, you will also enjoy limited access to Premium articles, exclusive newsletters, commenting, and virtual events with our leading journalists
Already have an account? sign in
Join our new commenting forum
Join thought-provoking conversations, follow other Independent readers and see their replies