Ted Cruz defends fired Mandalorian actor Gina Carano
Star was also dropped by her talent agency for Instagram post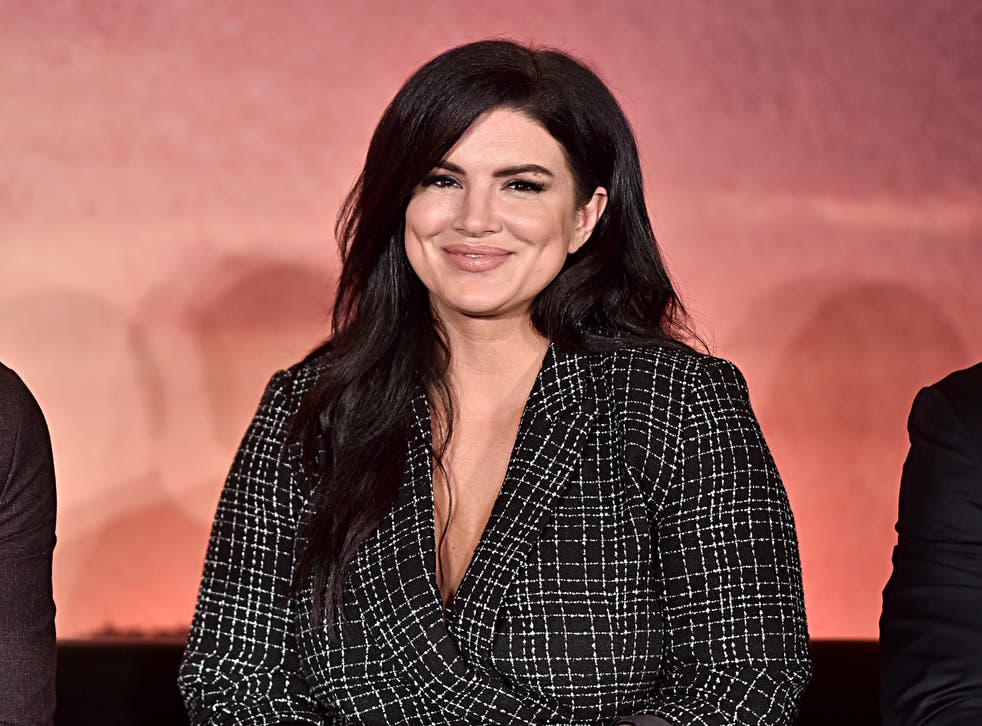 Ted Cruz has leapt to the defence of the Mandalorian actor fired for comparing Jews in Nazi Germany to modern American conservatives.
Gina Carano was fired from her role as mercenary fighter Cara Dune in the Star Wars spinoff by Disney's Lucasfilm and dropped by her talent agency UTA.
Her Instagram post, in which she compared Republicans to Jewish people persecuted in the Holocaust, has since been deleted.
Mr Cruz, the Republican Senator from Texas, took to Twitter to defend the actress, who hails from the Lone Star state.
"Texan Gina Carano broke barriers in the Star Wars universe: not a princess, not a victim, not some emotionally tortured Jedi," Mr Cruz tweeted. 
"She played a woman who kicked ass & who girls looked up to. 
"She was instrumental in making Star Wars fun again. Of course Disney canceled her."
An estimated six million European Jews were murdered by the Nazis during the Holocaust.
Carano caused a storm when she wrote on Instagram that, "Jews were beaten in the streets, not by Nazi soldiers but by their neighbors … even by children."
"Because history is edited, most people today don't realize that to get to the point where Nazi soldiers could easily round up thousands of Jews, the government first made their own neighbors hate them simply for being Jews.
"How is that any different from hating someone for their political views?"
Join our new commenting forum
Join thought-provoking conversations, follow other Independent readers and see their replies