Gun control bill which raises minimum age to buy weapons passed in Vermont
US Congress has not taken action on the issue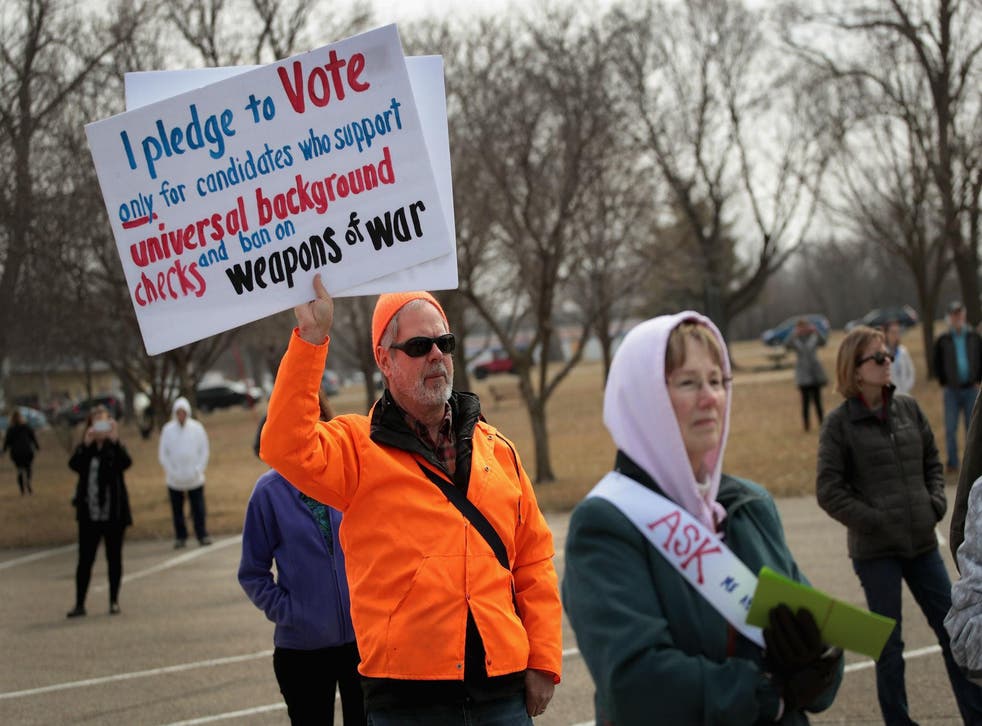 State legislators in Vermont have passed a gun control bill that would raise the minimum age for buying a gun to 21, expand background checks for private gun sales and ban high-capacity magazines and bump stocks.
During a brief statement after the state Senate approved the legislation, Republican Governor Phil Scott said he expected to sign the bill after it had been reviewed by his attorneys.
Used in the Las Vegas shooting last year, bump stocks allow guns to fire more rapidly. The US Justice Department has also moved to ban them.
Despite having a reputation for being a liberal state, Vermont is largely rural with a high rate of gun ownership and few gun regulations.
But sentiments began to shift in the wake of the mass shooting in Parkland, Florida last month and an apparent close call in Vermont soon after. Police said they had thwarted an alleged, potential shooting by a teenager on a local high school.
After what has seemed like a constant stream of mass shootings - and a lack of action on gun control by US Congress - states are beginning to take matters into their own hands.
World news in pictures

Show all 50
Earlier this month, Republican Governor Rick Scott of Florida signed into law an array of gun limits, including an increase in the firearm buying age to 21. It also extended the waiting period to purchase a gun to three days.
It was the most aggressive action that the state of Florida had taken on gun control in decades.
But gun control activists still want to see the introduction of much stricter measures, such as a ban on military-style assault weapons.
Register for free to continue reading
Registration is a free and easy way to support our truly independent journalism
By registering, you will also enjoy limited access to Premium articles, exclusive newsletters, commenting, and virtual events with our leading journalists
Already have an account? sign in
Register for free to continue reading
Registration is a free and easy way to support our truly independent journalism
By registering, you will also enjoy limited access to Premium articles, exclusive newsletters, commenting, and virtual events with our leading journalists
Already have an account? sign in
Join our new commenting forum
Join thought-provoking conversations, follow other Independent readers and see their replies