Trump is 'without question the worst president we've ever had', Harry Reid says
The Nevada Democrat says president will 'lie, cheat and you can't reason with him'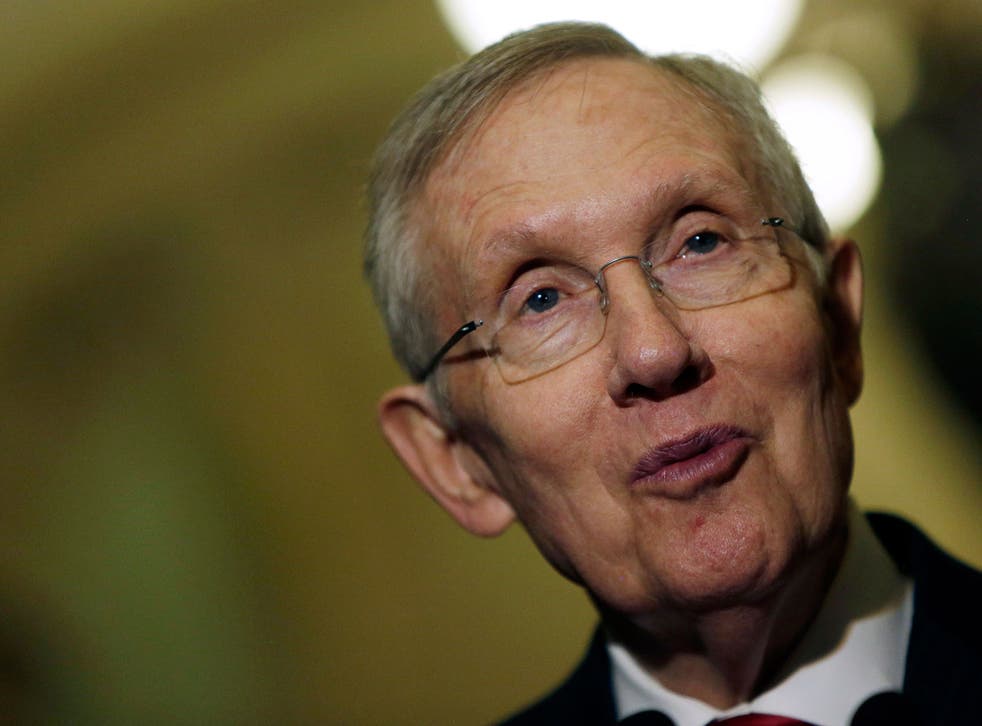 Former Senate Majority Leader Harry Reid has called Donald Trump "without question the worst president we've ever had".
The Nevada Democrat left the Senate in early 2017 after a fitness-related accident resulted in serious injuries and loss of sight in his right eye. New York Senator Charles Schumer replaced him as Democratic leader.
"Trump is an interesting person. He is not immoral but is amoral," Mr Reid said. "Amoral is when you shoot someone in the head, it doesn't make a difference. No conscience."
Mr Reid went on to say that Mr Trump is the worst president in US history.
"I think he is without question the worst president we've ever had," he told The New York Times. "We've had some bad ones, and there's not even a close second to him. He'll lie. He'll cheat. You can't reason with him."
It should be noted that several presidents in the past have slaughtered Native Americans and owned and abused their own slaves.
When Mr Reid was asked about comments made by former FBI director James Comey calling Mr Trump a "mob boss", Mr Reid disgreed.
"Organised crime is a business," Mr Reid said, "and they are really good with what they do. But they are better off when things are predictable. In my opinion, they do not do well with chaos. And that's what we have going with Trump."
World news in pictures

Show all 50
Mr Reid said that he has not communicated with Mr Schumer over the unravelling political relationship between Mr Trump and Congress.
"I do not call Schumer," Reid said, before later clarifying: "I call him once in a while — not weekly. Let's say monthly I may call him."
He does, however, speak with House Democratic Leader Nancy Pelosi often.
Support free-thinking journalism and attend Independent events
"I talk to Nancy often. I love Nancy Pelosi. We did so many good things, and we still talk about that," Mr Reid continued.
The 79-year-old also revealed his declining health might be cutting his life short, saying he "does not have long to live."
Mr Reid was diagnosed with pancreatic cancer in 2017 after a colonoscopy exam.
"As soon as you discover you have something on your pancreas, you're dead," he said.
Join our new commenting forum
Join thought-provoking conversations, follow other Independent readers and see their replies