Harvard law professor who taught Barack and Michelle Obama says former First Lady 'should've been President'
'He was great too, but she was better. She could easily be President but I don't think she will'
Will Worley
Monday 13 February 2017 12:34 Comments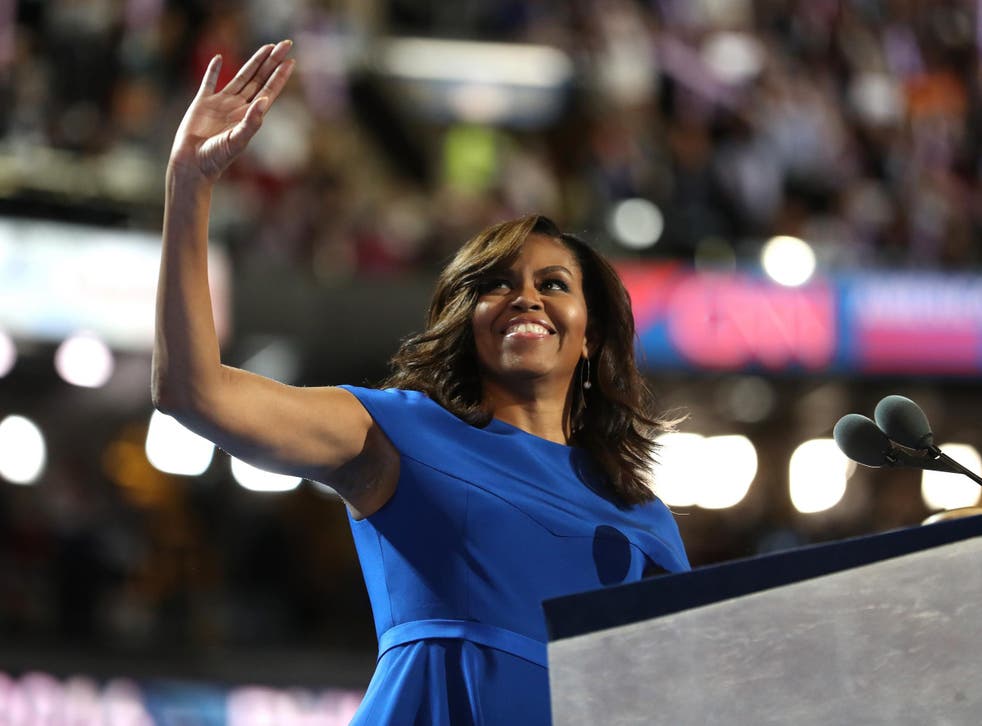 The law professor who taught the Obamas at Harvard has said Michelle "should have been President".
Charles Ogletree, a constitutional legal expert, taught both Mr and Mrs Obama as students and said that while Barack was gifted, his wife had the edge.
When asked by TMZ about what was special about the young Mr Obama, Mr Ogletree said: "You know, his wife should have been President. Absolutely."
He added: "He was great too, but she was better. She could easily be President but I don't think she will."
Barack and Michelle Obama on post-White House plans
Mr Ogletree also said Mr Obama had a habit of "speaking too much".
The professor was faculty mentor to Mrs Obama in the late 1980s. Mr Obama enrolled in Harvard Law School in 1988 and was the first black President of the Harvard Law Review.
Since the election of Donald Trump, there have been calls for Mrs Obama to stand for the Presidency in 2020.
Her work as First Lady, which included extensive campaigning, was regarded by many as having reinvented the position.
In November, three Political Action Groups (PACs) were formed to prepare fundraising and a campaign for Mrs Obama.
But she has repeatedly said she will not seek office, saying she would prefer to have time with her family and has spent enough time in the White House.
Mrs Obama told Oprah: "I think some people think it's serious, but some people are just hopeful.
Michelle Obama as the First Lady

Show all 11
"I don't make stuff up, I'm not coy. I'm pretty direct. If I was interested in it, I would say. I don't believe in playing games."
Her husband backed up last year, telling Rolling Stone: "She is as talented a person as I know…You can see the incredible resonance she has with the American people. But I joke that she's too sensible to want to be in politics."
Mrs Obama has urged children to study hard and become a future President themselves.
Register for free to continue reading
Registration is a free and easy way to support our truly independent journalism
By registering, you will also enjoy limited access to Premium articles, exclusive newsletters, commenting, and virtual events with our leading journalists
Already have an account? sign in
Join our new commenting forum
Join thought-provoking conversations, follow other Independent readers and see their replies