Hillary Clinton's new book is a flop
Stronger Together, co-authored with her running mate Tim Kaine, shifted fewer than 3,000 copies in its first week of release - Ms Clinton's last book sold 85,000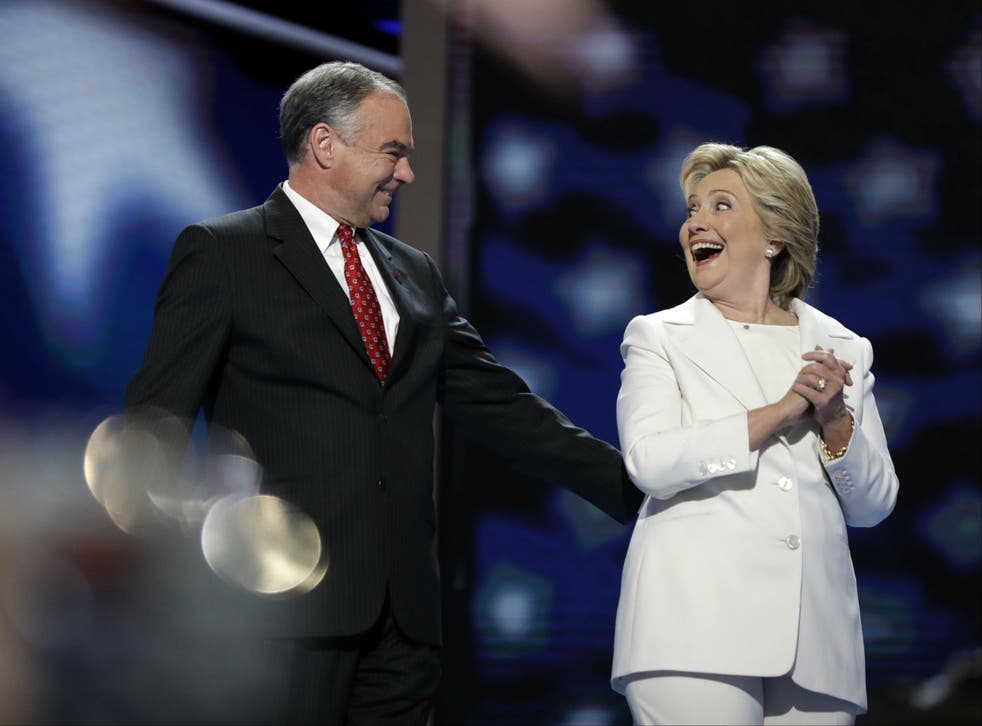 Hillary Clinton's latest book looks like a flop, at least compared to her previous publishing endeavours. The Democratic nominee's new tome, Stronger Together, written with her running mate Tim Kaine and published on 6 September, has sold less than 3,000 copies in its first week on sale, according to Nielsen BookScan.
The New York Times reported that Ms Clinton's 2014 memoir Hard Choices was considered a disappointment, despite shifting more than 85,000 units over the same period. Her previous memoir, Living History, sold approximately six times that many copies in the week after its publication in 2003.
In early 2008, when he was running against Ms Clinton for the Democratic nomination, sales of Barack Obama's book The Audacity of Hope (published two years earlier) reportedly topped 35,000 per week.
According to its blurb, Ms Clinton and Mr Kaine's 250-page book is essentially a detailed campaign manifesto, which "presents [their] agenda in full, relating stories from the American people and outlining the Clinton/Kaine campaign's plans."
The book currently has an average Amazon score of 2.5 stars, with most reviewers writing either one- or five-star critiques. "Must have bought a signed copy because I got pneumonia right away," one critic wrote. Another joked: "Really shocked that she didn't wait until after Bernie Sanders' book, Our Revolution: A Future to Believe In, came out so she could plagiarise it."
Ms Clinton's supporters had kinder words, with one writing that it was "helpful to read the actual policies this team will put in place", and describing the text as "thoughtful and well-articulated." The proceeds from sales of Stronger Together will go to charity.
Donald Trump's campaign volume Crippled America: How to Make America Great Again was published in November 2015. In May, the Trump campaign reportedly spent $55,055 in donations to buy several thousand copies of Mr Trump's book, according to a filing with the Federal Election Commission. The campaign told The Daily Beast that the books were bought so they could be handed out to delegates at the Republican convention.
Join our new commenting forum
Join thought-provoking conversations, follow other Independent readers and see their replies