Hillary Clinton doubles down on use of word 'deplorable' to describe past two years under Donald Trump
Ms Clinton says that the past few years have been 'deplorable' with Donald Trump as president
Clark Mindock
New York Comments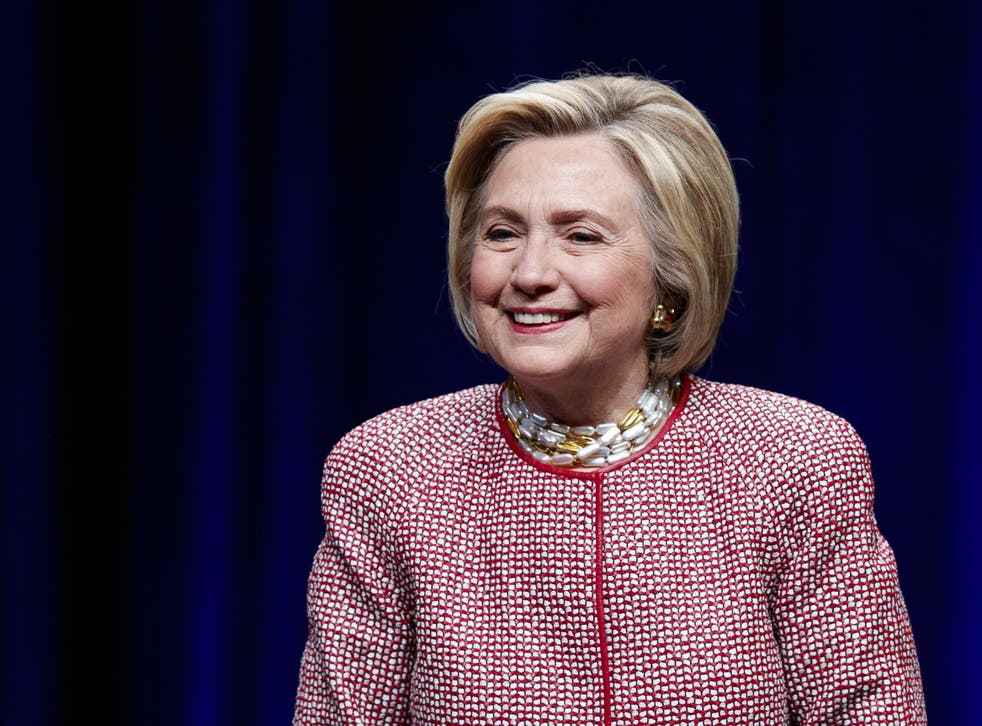 Hillary Clinton has doubled down on her use of the word "deplorable", using the term to attack Donald Trump directly.
"What we have seen over the last several years is truly deplorable," Ms Clinton said during a speaking engagement in Las Vegas on Sunday.
Ms Clinton's use of the word is a throwback to the 2016 campaign, when the former Democratic nominee was blasted for calling a portion of Mr Trump's supporters a "basket of deplorables" during private fundraising event.
But the former secretary of State apparently does not regret her use of the word now, and he fallout she endured from critics who claimed her vocabulary proved Ms Clinton had a deep distrust and animosity for working class Americans.
Ms Clinton's use of the word on Sunday came during an event alongside her husband, Bill, and as a part of a speaking tour the two have been on across the country.
The Democrat challengers to Trump in 2020

Show all 25
She frequently attacked Mr Trump in the 90 minutes she was on stage in Las Vegas, and also discussed her views on the Mueller report into Russian meddling in the 2016 election in the president's favour.
"He tried to interfere with that investigation," Ms Clinton said, arguing that the Mueller report showed Mr Trump "obstructed justice".
Support free-thinking journalism and attend Independent events
Ms Clinton also attacked attorney general William Barr for his handling of that report, and accused Mr Bar of acting as the "president's defence attorney, not the attorney general for the entire country."
Mr Barr last week refused to attend a hearing in front of the House Judiciary Committee after being grilled by Democrats on the Senate Judiciary Committee a day earlier.
Register for free to continue reading
Registration is a free and easy way to support our truly independent journalism
By registering, you will also enjoy limited access to Premium articles, exclusive newsletters, commenting, and virtual events with our leading journalists
Already have an account? sign in
Join our new commenting forum
Join thought-provoking conversations, follow other Independent readers and see their replies