Hillary Clinton vs Donald Trump: 10 things to expect on election night
There'll be 50 states, 538 electoral college votes, one new president and too many pundits to count. What else can you expect from the excruciating final hours of this awful election cycle?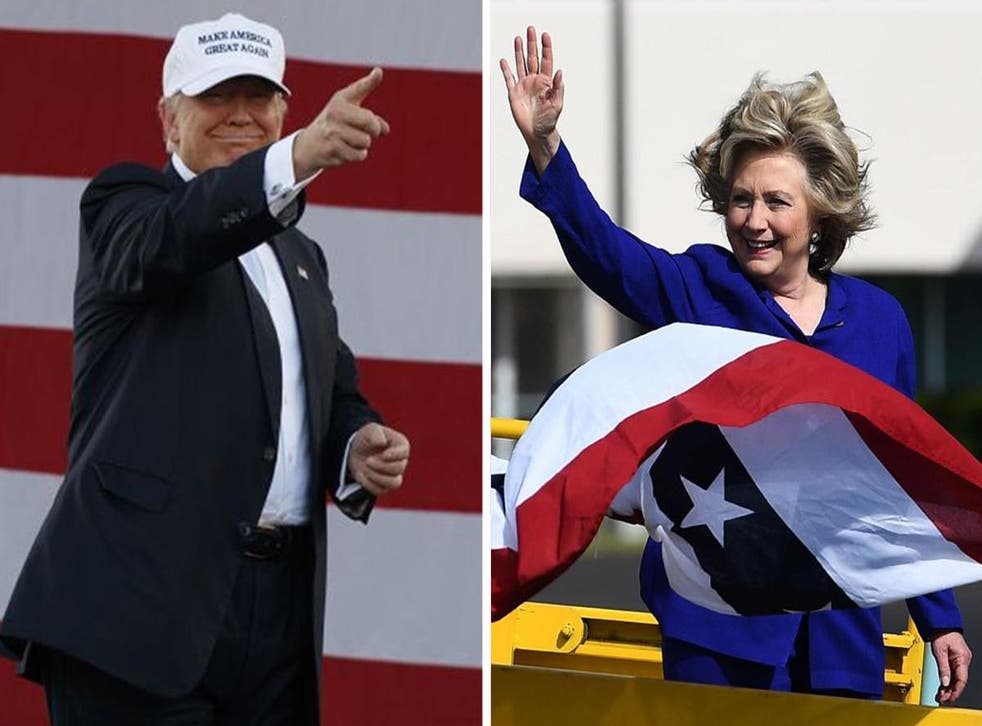 Ratings through the roof
2008 holds the record for the biggest TV audience of any presidential election ever: 71.5 million people tuned in to see the networks call it for Barack Obama. This year, with the future of liberal western democracy hanging in the balance, expect that many and more. The first debate was a record-breaker, with 84 million viewers. And, both candidates are already TV stars in their own right: Trump used to be the host of The Apprentice, America's seventh-most watched TV show of 2004, while Clinton is the villain of the long-running soap opera, Fox News.
Most. Tweets. Ever.
This year's town hall-style second presidential debate was the most-tweeted debate to date, with more than 17 million microblogs posted during the 90 minute-clash between Clinton and Trump. Expect the social network's servers to be ablaze again on election night, but do also bear in mind that a sizeable proportion of 2016's election-based tweets are being written by faux-alt-right Russian Trump-bots on a content farm somewhere in the Moscow suburbs.
…Unless Twitter is offline, that is
Remember the DDoS attack that took down half the Internet last month, including Twitter, Netflix, Spotify and Reddit? Officials thought it might have been a dry run by a hostile state or hacking group, rehearsing for a mass disruption of election day. Meanwhile, the US government is reportedly preparing to retaliate in the event of any Russian "cyber-mischief".
Voter suppression
Trump has been complaining that the election is "rigged" (he said the same thing about the Emmys) but it's Republicans whom the courts have faulted for their efforts to influence the vote. A federal appeals court recently blocked a voter ID law in GOP-led North Carolina, saying it would wipe black voters from the rolls "with almost surgical precision". On Friday, a judge in Ohio issued a restraining order against the Trump campaign, barring operatives from engaging in "intimidating conduct" at polling sites. We'll find out whether that was sufficient on Tuesday.
'Bedwetting' Democrats
Many Clinton supporters spent the weekend refreshing FiveThirtyEight every 10 seconds, hoping to see the Democrat's chances climb back up from the low 60s. (Advice: try The Upshot instead. You'll feel better.) Their anxiety is sure to peak in the hours before the first results are called. If Clinton wins Florida early, for example, this thing is as good as over. But if she loses, say, New Hampshire, we could be in for a very long night: maybe as long as four to eight years.
Raging Republicans
Boy, those guys are angry, aren't they? Karl Rove was disbelieving in 2012, when Fox News host Chris Wallace informed him that Ohio had been called for Obama (Megyn Kelly was famously sent on a long walk to the network's "Decision Desk" to clarify the numbers). But at least he was polite about it. Expect no such decorum from the likes of Rudy Giuliani and Corey Lewandowski if they happen to be sitting on a CNN panel as Nevada is called for Clinton.
Trump TV
This could be the last hurrah for many of the Trumpist talking heads of cable news, unless (A) Trump wins, or (B) Trump gives them a new home on Trump TV. It seems likely that on election night the Republican's fledgling broadcast operation, "Trump Tower Live", will once again be streaming on Facebook Live from an alternative universe, where Fox is too fair and balanced.
Comfort eating (and drinking)
It's a night sure to be filled with "grab-the-popcorn" moments. Can Americans surpass the estimated 1.3 billion chicken wings they supposedly consumed during Super Bowl? Can the journalists in newsrooms across the US survive on pizza alone? And will they be serving taco bowls at the Trump victory party?
Victory parties
Trump and Clinton are holding their election night parties less than two miles from one another in New York City. Clinton has a major bash planned at the Jacob Javits Convention Centre, which has a vast glass ceiling. Geddit? Trump's choice of venue is more unusual: for once, he won't be publicising his own properties. Instead, he's hosting what sound like a modest gathering, by his standards, at the New York Hilton Midtown.
A Donald Trump concession speech
Donald Trump: I will accept election result... if I win
Just kidding.
Join our new commenting forum
Join thought-provoking conversations, follow other Independent readers and see their replies