Hillary Clinton's lead over Donald Trump in popular vote passes 2.5 million
Democrats lead greater than 10 previous US Presidents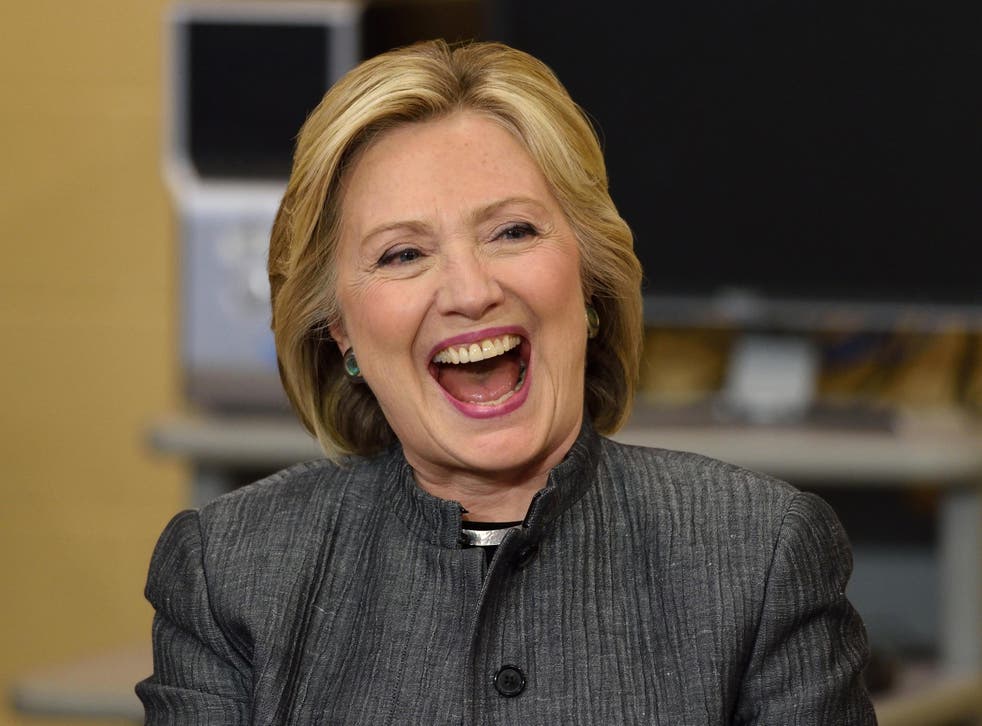 Hillary Clinton has received more than 2.5 million more votes than Donald Trump in the Presidential election, making her lead over her rival greater than 10 previous US Presidents.
The former Secretary of State lost the electoral college and conceded her 232 electoral votes – distributed in different numbers per state – to Mr Trump's final tally of 306 votes.
Yet the Democrat has accrued 65,250,000 total votes so far, compared to the President-elect's 62,686,000 — meaning at least 2,564,000 more Americans voted for her.
The Democrat's lead has been swelling thanks to late counting of mail in and absentee votes in states including California, New York and Washington.
As ballots continued to be counted on Thursday, 46.2 per cent of the electorate had voted for Mr Trump, while 48.1 per cent opted for Ms Clintons— figures that have caused critics to complain the voting system is undemocratic.
Despite polling failing to forecast the bombastic property tycoon's win, Ms Clinton's 1.9 per cent lead puts her on track to secure the popular vote pollsters predicted in the days before the election.
Her lead is five times that of Al Gore's advantage over George W Bush in the contentious 2000 Presidential election..
Shouting match erupts between Hillary Clinton and Donald Trump aides in post-election review
Mr Trump is the fifth President in US history who lost the popular vote, and his win has revived criticism that the electoral College disadvantages Democrats because of their distribution across the country.
A petition on MoveOn.org to abolish the electoral college has received 585,889 signatures in the wake of the election results.
Politicians have also called for reform. On Tuesday, when it was known that 2.3 million more people had voted for Ms Clinton, New York City Mayor Bill de Blasio told CBS: "I, for one, am very focused on this. I hope people are all over the country, because it's inconceivable to me that the will of 2.3 million people has been ignored in this result.
"It doesn't make sense. And it's supposed to be in our constitution: one person, one vote. That's not what happened here."
Hillary Clinton's life in pictures

Show all 10
He is also the first US President ever who lost earned less than 50 per cent of the vote in both primary and general elections, which undercuts post election claims from the Trump camp that the President-elect has a mandate to push through his campaign pledges.
"This election was not close. It was not a squeaker," senior adviser Kellyanne Conway told Fox News the Sunday after the election
"There is a mandate there, and there is a mandate for his 100-day agenda, as well."
Although the billionaire property tycoon has won more votes than any previous Republican nominee, the 2016 election also set a record for the most votes cast for candidates other than the eventual President.
The 538 electors are convening on 19 December to rubber stamp Mr Trump's presidency.
Register for free to continue reading
Registration is a free and easy way to support our truly independent journalism
By registering, you will also enjoy limited access to Premium articles, exclusive newsletters, commenting, and virtual events with our leading journalists
Already have an account? sign in
Register for free to continue reading
Registration is a free and easy way to support our truly independent journalism
By registering, you will also enjoy limited access to Premium articles, exclusive newsletters, commenting, and virtual events with our leading journalists
Already have an account? sign in
Join our new commenting forum
Join thought-provoking conversations, follow other Independent readers and see their replies