Hillary Clinton 'set to win 2.5m more votes than Donald Trump'
Her predicted result, of more than 65m votes, smashes George W. Bush's 2004 total and is similar to amount collected by Barack Obama in 2012
Tuesday 22 November 2016 10:44 Comments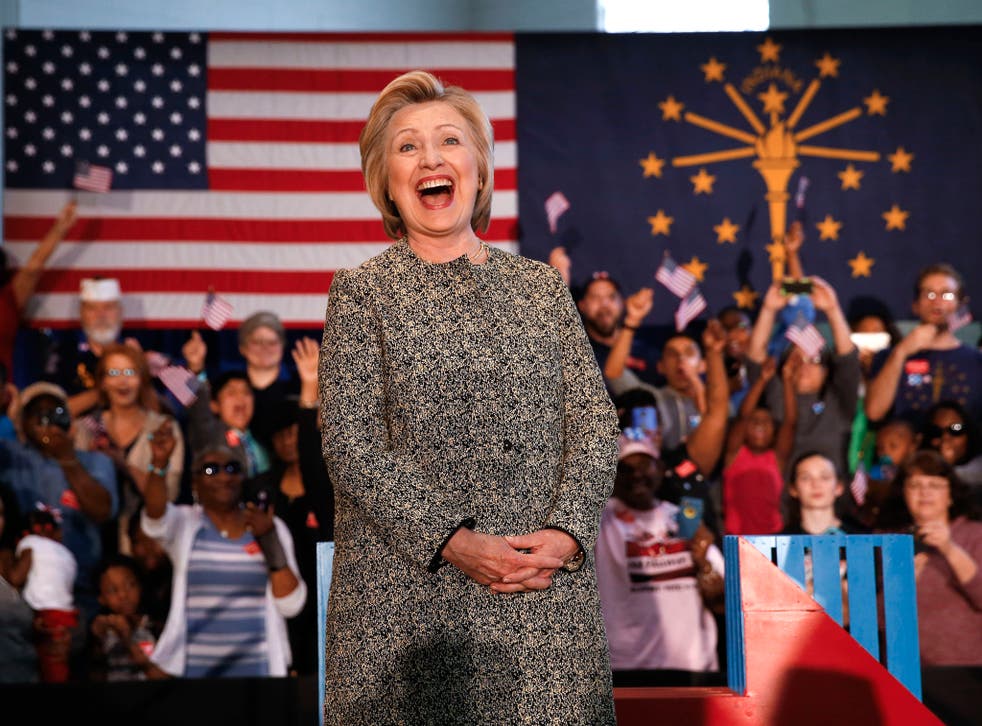 Hillary Clinton is likely to win 2.5million more US election votes than Donald Trump, according to analysts.
The former Secretary of State's lead in the popular vote is still increasing thanks to the late counting of mail-in and absentee ballots in core blue heartlands such as California, New York and Washington.
If she hits 65million votes (she is currently at just over 63.7million), her total would be roughly on par with Barack Obama's 2012 victory and George W. Bush's 2004 triumph.
But thanks to America's unique, winner-takes-all Electoral College system, the it is the 70-year-old billionaire tycoon who is heading for the White House.
FiveThirtyEight contributor and Cook Political Report US House editor David Wasserman said: "Hillary Clinton looks likely to hit 65 million votes, roughly on par with Obama '12, and win popular vote by 2.5m"
As of last night, Mrs Clinton had won 63,757,077 votes compared to Mr Trump's 62,004,178 and the 7,087,495 ballots for other candidates.
Ballots are also still being collected in Michigan, which the Republicans are leading by a fragile 0.3 per cent, and its 16 Electoral College votes could fall into Democrat hands.
But even then, the former The Apprentice icon would win 290 Electoral Colleges to Mrs Clinton's 248.
Whoever wins the most votes in each state, scoops up all its elector votes.
Crucially, right-wing firebrand Mr Trump has won the swing states of Florida, which has 29 electors, North Carolina, with 15, and Pennsylvania's 20.
It will only be on Monday, 19 December, that the 538 electors are expected to vote for their candidate and ultimately rubber stamp Mr Trump's presidency.
There have been rare examples of electors failing to vote for the candidate they promised to back.
A rogue Democrat elector opted for a third-party candidate in 1948, another again in 1968, and in 2004 an elector accidently voted for John Edwards instead of John Kerry.
"The presidential election is over. Or is it?" writes veteran White House reporter Richard Wolf, for USA Today.
"And so the question: How confident can Americans be in the results announced in the wee hours of 9 Nov, given the problems that continue to beset our election system?"
HIllary Clinton: 'America is more deeply divided than we thought'
Discussing whether provisional and absentee voting results will vary from Election Day, he adds: "Yes, but it's unlikely. Despite changes in voting laws in some states that civil rights groups claim unfairly restrict minorities, the poor and elderly, provisional votes that are accepted usually don't alter the results."
Mr Obama won 65.9 million votes in 2012 and George W. Bush triumphed with 62 million votes and a 3 million-vote margin in 2004.
Register for free to continue reading
Registration is a free and easy way to support our truly independent journalism
By registering, you will also enjoy limited access to Premium articles, exclusive newsletters, commenting, and virtual events with our leading journalists
Already have an account? sign in
Join our new commenting forum
Join thought-provoking conversations, follow other Independent readers and see their replies