Hillary Clinton challenges Donald Trump to attend all three presidential debates - despite his reservations
What motivated the statement: to ensure peaceful agreement on the debates or to poke Trump into making trouble around them?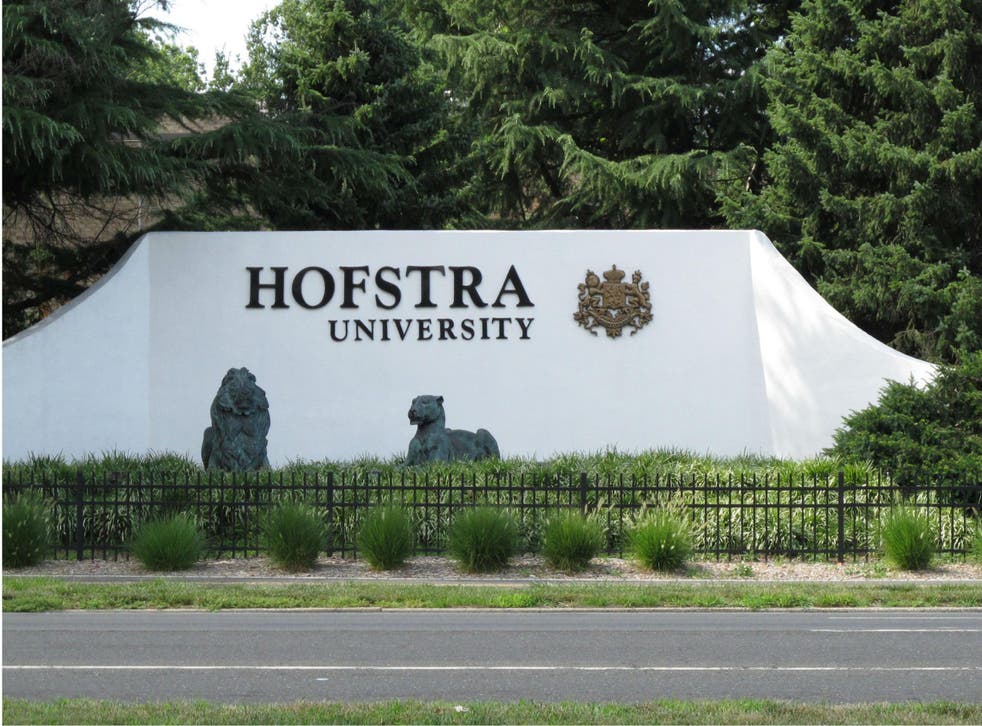 Hillary Clinton has made a very deliberate attempt to seize the high ground ahead of three planned debates with Donald Trump saying she has no interest in arguing about the details.
A statement from her campaign to that effect - she will be turning up to all of them and has no issues with the dates or venues - would be considered quite superfluous in any normal election year, but Mr Trump has already ensured that this is not one of those.
Indeed, it is because Mr Trump has also publicly grumbled about two of the three planned encounters coinciding with important games in the nation's American football calendar that there has been concern that he may seek changes or possibly decide to boycott them altogether.
With its latest move, the Clinton campaign is either trying to pre-empt any last-minutes game-playing by Mr Trump or, conversely, trying to ignite it. Ms Clinton has become versed in standing back and keeping her head down when Mr Trump is in the midst of one of his self-destructive, controversy streaks as with his recent attacks against the parents of a dead war hero.
Ms Clinton, "looks forward to participating in all three presidential debates" that are scheduled in September and October, her campaign manager, John Podesta, said in a statement that was issued out of the blue on Monday night.
"The only issue now is whether Donald Trump is going to show up," Mr Podesta added. "Our campaign is not interested in playing along with a debate about debates or bargaining around them."
As usual, there will be three debates between the presidential candidates in September and October, the first set for Hofstra University on Long Island, New York. Organised by the non-partisan Commission on Presidential debates, the series will also include one encounter between the vice presidential nominees, Governor Mike Pence and Senator Tim Kaine.
The universities supplying the venues for all the debates have also been instructed to keep open the possibility of adding a third podium on stage in the event another party reaches 15 per cent in national polling which is normally the threshold for participation. That could still be conceivable for Libertarian Party candidate Gary Johnson, currently polling at about 8 per cent.
While Mr Trump caused a stir by boycotting the last debate in Iowa before its caucuses in February, there is no indication yet that he would do the same with the presidential encounters. Indeed he recently indicated publicly that he thinks three are about the right number.
For its part, the Commission has made clear that finding dates that don't clash with other event like religious holidays is a tough order and it sees no reason to shift them because of NFL football games.
"Our posture is we design something we think is in the best interest of American citizens," Mike McCurry, a co-chair of the Commission, who served as spokesman for former president Bill Clinton, told Politico. "It's based on a lot of experience over time and we kind of set the table for the candidates and expect them to show up. We don't take the posture that there's a lot to negotiate except over simple logistics," McCurry said.
The Trump campaign could be forgiven for sensing trouble-making on the part of Mr Podesta.
"It is concerning that the Trump campaign is already engaged in shenanigans around these debates," Mr Podesta said. "It is not clear if he is trying to avoid debates, or merely toying with the press to create more drama." He concluded, "We will accept the commission's invitation and expect Donald Trump to do the same."
Join our new commenting forum
Join thought-provoking conversations, follow other Independent readers and see their replies