Hillary Clinton emails: Colin Powell said he used personal computer to bypass State Department in newly released emails
Powell previously declined that he advised Clinton on her emails when she took office; said she had used to private server for a year when they spoke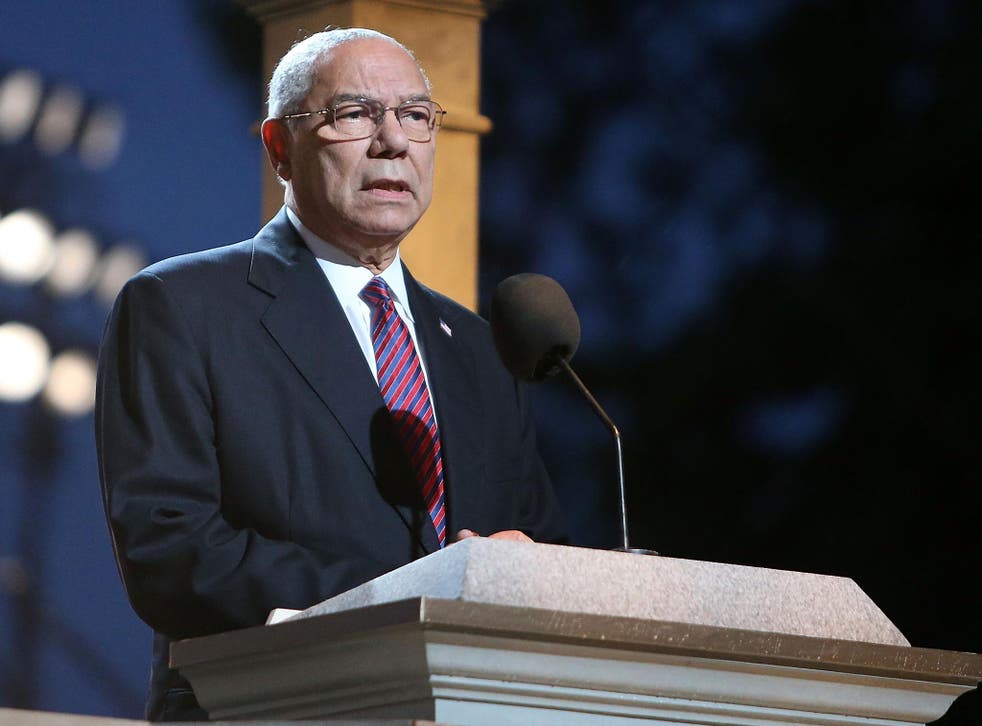 Democrats on the House Oversight Committee released a January 2009 email exchange between former Secretaries of State Colin Powell and Hillary Clinton that addresses the matter of a personal device for email.
Representative Elijah E Cummings, a ranking member of the Committee, released the emails Wednesday night in an effort to defend the Democratic presidential candidate amid an ongoing scandal surrounding her use of private emails servers to conduct State Department business.
Ms Clinton told FBI investigators that Mr Powell had advised her on how to set up her email while serving as the country's top diplomat. He later spoke out against the claim, telling People magazine that Clinton's "people" tried to "pin it on" him.
In the 23 January 2009 exchange, Ms Clinton asked Mr Powell about how he used his email while serving under President George W Bush, only two days after she took office. He claimed he had not sent her such a memo until she had been using the private server for a year.
"What were the restrictions on your use of your BlackBerry?" Ms Clinton asked.
He told her that he did not have a BlackBerry but instead used a personal computer hooked up to a private phone line to "communicate with a wide range of friends directly without it going through the State Department servers".
Mr Powell continued: "I even used it to do business with some foreign leaders and some of the senior folks in the Department on their personal email accounts. I did the same thing on the road in hotels."
He did, however, warn Ms Clinton of the dangers of using personal devices, such as a BlackBerry.
"If it is public that you have a BlackBerry and it [is] government and you are using it, goverment or not, to do business, it may become an official record and subject to the law," he wrote.
In his statement accompanying the emails, Mr Cummings said that the exchange "illustrates the longstanding problem that no Secretary of State ever used an official unclassified email account until the current Secretary of State".
He added that the "Republican obsessed" with Ms Clinton "has reached a fever pitch", and accused her opponents of attempting to sabotage her presidential run.
"If Republicans were truly concerned with transparency, strengthening FOIA, and preserving federal records," he said, "they would be attempting to recover Secretary Powell's emails from AOL, but they have taken no steps to do so despite the fact that this period — including the run-up to the Iraq War — was critical to our nation's history."
Register for free to continue reading
Registration is a free and easy way to support our truly independent journalism
By registering, you will also enjoy limited access to Premium articles, exclusive newsletters, commenting, and virtual events with our leading journalists
Already have an account? sign in