Hillary Clinton: I would have beaten Donald Trump if it hadn't been for Comey's FBI letter
The former Secretary of State also blamed Wikileaks
Mythili Sampathkumar
New York
Tuesday 02 May 2017 21:49 Comments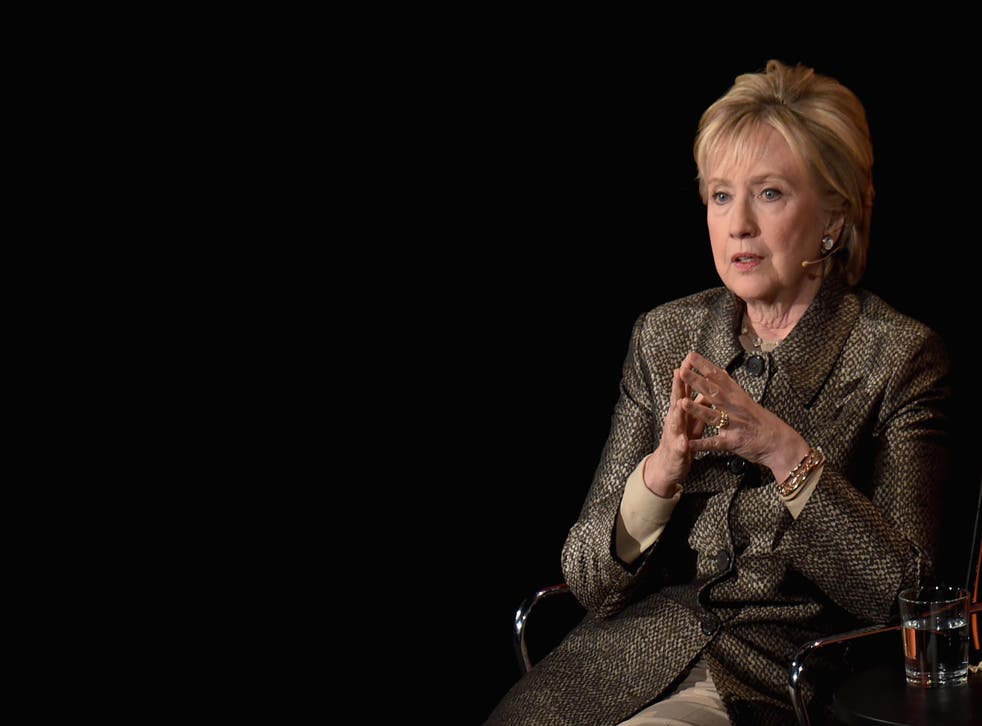 Hillary Clinton has said that she would now be president if the election was held before a letter from FBI Director James Comey about her emails was published with less than two weeks to the vote.
Ms Clinton was speaking at the Women for Women International forum in New York when she was doing what she called an "excruciating analysis" of the 2016 presidential election against Donald Trump.
"If the election were on October 27, I'd be your president," Ms Clinton said, referring to the 28 October letter Mr Comey sent to Congressional leaders saying the FBI would continue investigating whether Ms Clinton sent additional classified emails from a private email server while she was Secretary of State.
She said she "was on the way to winning [the 2016 election] until the combination of Jim Comey's letter on October 28 and Russian Wikileaks raised doubts."
She said the letter combined with fake news being pushed by Russian interference in the election "raised doubts in the mind of people who were inclined to vote for me but scared off and the evidence for that intervening event is, I think, compelling."
Ms Clinton was not shy in blaming Russian President Vladimir Putin for meddling "to hurt" her based on an old grudge.
Ms Clinton said that in her former position as Secretary of State speaking out against undemocratic practises "kind of goes with the territory, at least it did prior to this administration."
"I wasn't telling...Russians something they didn't know. So, they go out into streets in Moscow and St. Petersburg to demonstrate and Putin blames me," Ms Clinton explained.
Hillary Clinton's life in pictures

Show all 10
"It kind of went downhill from there," she said half-jokingly.
Ms Clinton noted that "if you chart my opponent and his campaign statements, they quite coordinated with [Mr Putin's] goals."
"You can't make this stuff up," she said explaining that the timing of certain events was more than just a coincidence.
Television programme Access Hollywood released audio recordings of Mr Trump speaking disparagingly about women. Following the recording being made public, Wikileaks released hacked emails of the Democratic National Committee.
Despite the outside interference, Ms Clinton said she takes "absolute responsibility" for her loss.
"It wasn't a perfect campaign," she said, adding that she was well aware of the problems and the mistakes she personally made.
Ms Clinton, now "part of the resistance," actually won three million more votes than Mr Trump, but lost the electoral college.
Register for free to continue reading
Registration is a free and easy way to support our truly independent journalism
By registering, you will also enjoy limited access to Premium articles, exclusive newsletters, commenting, and virtual events with our leading journalists
Already have an account? sign in
Join our new commenting forum
Join thought-provoking conversations, follow other Independent readers and see their replies