Electoral college should change its mind and make Hillary Clinton president, say millions of signatories to petition
The petition argues that Hillary Clinton won the popular vote and Donald Trump is 'unfit to serve'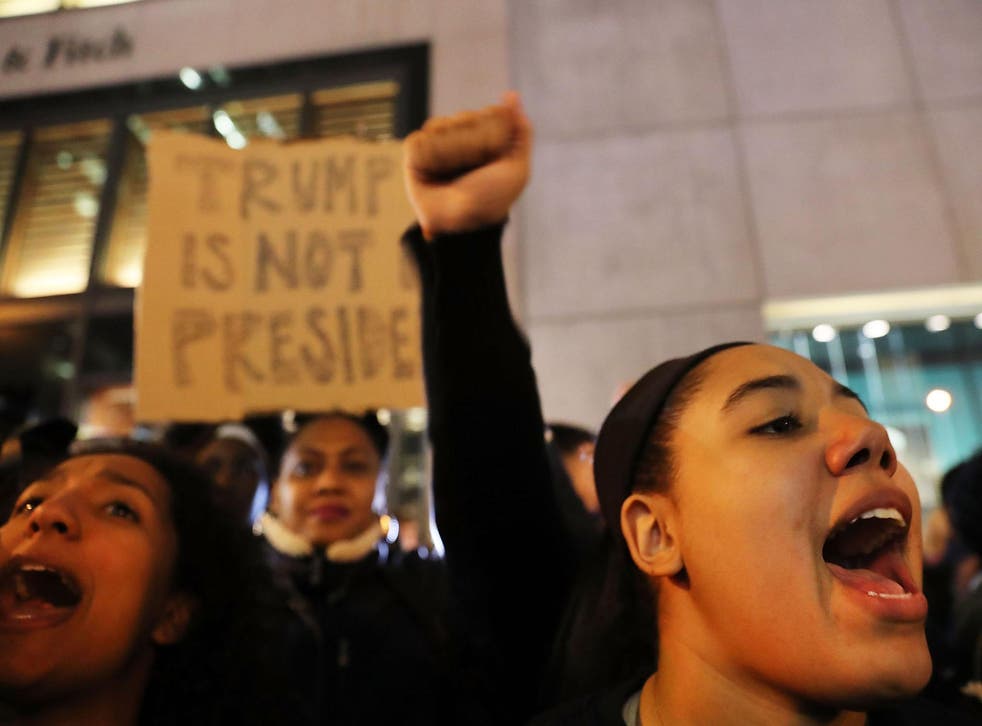 There's only one group of people who can – very theoretically – stop the result of the Presidential election. And millions of people are calling on them to do so.
A petition arguing that the result of the election should be overturned has been signed by nearly 2.5 million people, all of whom are asking that Hillary Clinton becomes president.
Those behind the petition are arguing that since Ms Clinton is easily winning the popular vote – by as many as millions of ballots – she should be elected president. It also argues that Donald Trump is not fit to be the president and so shouldn't be allowed to take his position.
President Trump protests

Show all 20
It is just one of a range of forms of resistance that are springing up in the US in the wake of Mr Trump's win. Protests have begun across the country, with people arguing that Mr Trump should be stopped from taking up his office.
President-elect Donald Trump has hit out at the "unfair" protests. The controversial tycoon blamed "professional protesters" for the demonstrations which have turned ugly in some cities.
The chant of "not my president" has been central to the protests, with people looking to register their disagreement with Mr Trump's controversial platform.
Some have argued that it might still be possible for the result to be overturned, if the members of the electoral college change their votes away from Mr Trump. That is almost impossible and would rely on a specific piece of US law that has never been used, but the anger of some voters have led them to ask for it to happen.
That is the argument of a new petition that has been signed by nearly 2.5 million people and bases its argument on the popular vote. The US electoral college requires that designated voters choose their president on behalf of the voters in their state, but some are arguing that they should not obey that usual process and change their mind.
"On December 19, the Electors of the Electoral College will cast their ballots," the authors of the petition write. "If they all vote the way their states voted, Donald Trump will win. However, they can vote for Hillary Clinton if they choose. Even in states where that is not allowed, their vote would still be counted, they would simply pay a small fine - which we can be sure Clinton supporters will be glad to pay.
Bernie Sanders tells Donald Trump This is America. We will not throw out 11m people. We will not turn against Muslims
"We are calling on the Electors to ignore their states' votes and cast their ballots for Secretary Clinton. Why?
"Mr. Trump is unfit to serve. His scapegoating of so many Americans, and his impulsivity, bullying, lying, admitted history of sexual assault, and utter lack of experience make him a danger to the Republic.
"Secretary Clinton WON THE POPULAR VOTE and should be President."
Mr Trump himself has hit out at the way that the popular vote can affect the results of the election, arguing in 2012 that it was undemocratic and should be changed.
Join our new commenting forum
Join thought-provoking conversations, follow other Independent readers and see their replies