Hillary Clinton still won't release her Wall Street speech transcripts
Bernie Sanders offered to take the first step and release his 2014 tax returns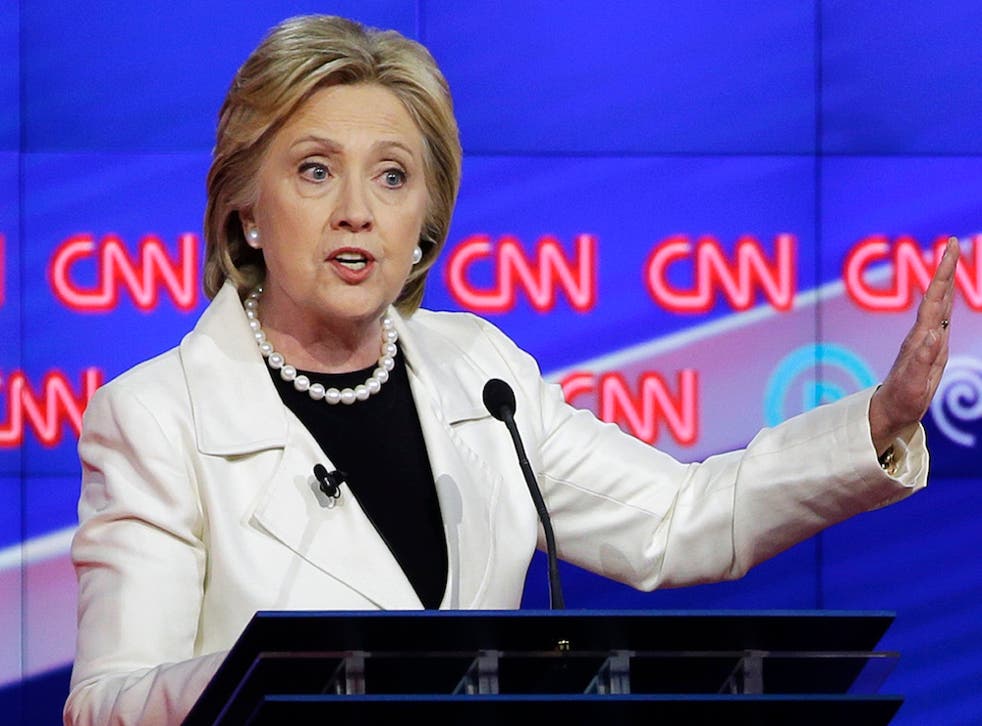 Hillary Clinton and Bernie Sanders squared-off in Brooklyn on Thursday night for their ninth and final Democratic Debate, just five days ahead of New York's April 19 primary.
CNN's Dana Bash, one of the shining stars of the night, asked Ms Clinton why she hasn't released transcripts from her speeches to Goldman Sachs. Ms Clinton responded by calling the transcripts a non-issue, arguing that she will release the transcripts when other presidential candidates are expected to do the same.
"I did stand up to the banks. I did make it clear that their behavior would not be excused," she began. "If you're going to look at the problems that actually caused the great recession, you've got to looks at the full picture."
Still, Bash pressed Ms Clinton to answer her question, and received applause from the crowd: "What about the speeches?"
"There are certain expectations when you run for president," Ms Clinton responded. "This is a new one but I will tell you this, there is a longstanding expectation that everybody running release their tax returns."
The former secretaty of state has made more than $2.9 million from speeches to big banks, The Intercept reports. Combined with her husband Bill, the couple has made more than $139 million in paid speeches.
When Mr Sanders responded to Ms Clinton's rebuttal, he offered to take the first step and release his "very boring" tax returns from 2014.
"I am going to release all of the transcripts of the speeches that I gave on Wall Street behind closed doors," Senator Sanders said, "not for $225,000, not for $2,000, not for 2 cents. There were no speeches."
Mr Sanders said that his wife Jane does the family's tax returns, and promised to release his returns "very soon."
"Unfortunately, I remain one of the poorer members of the United States Senate, and that's what that will show."