Hillary Clinton calls Trump racist over his 'sh**hole countries' remarks
The President has given a vague denial about the language he used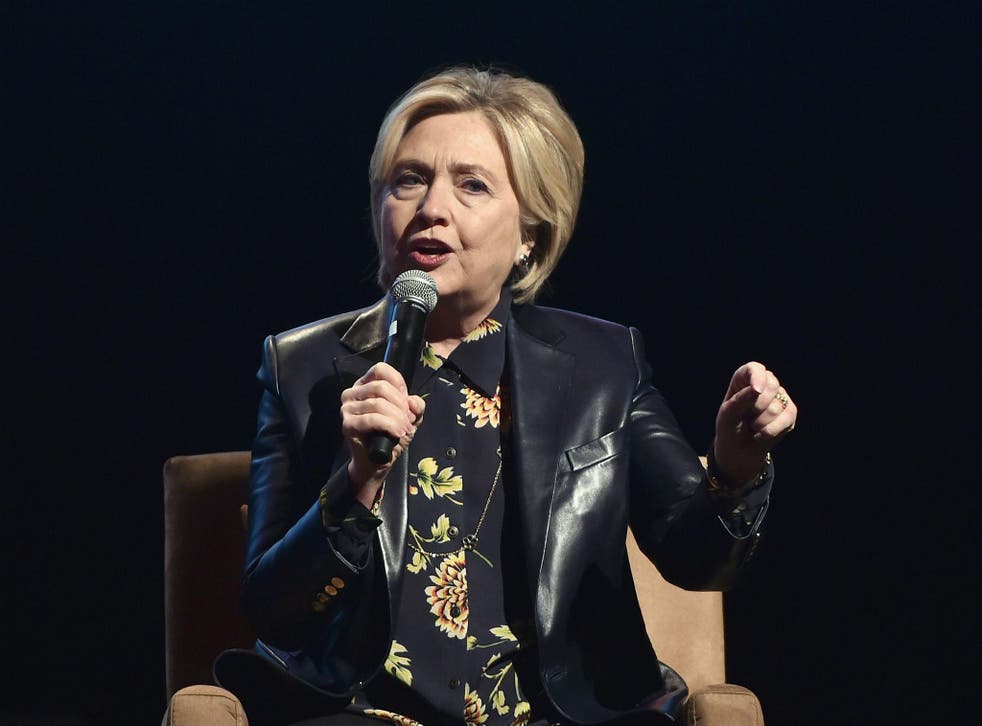 Hillary Clinton has blasted President Donald Trump's reported description of Haiti and African nations as "shithole countries", calling his views "racist".
"The anniversary of the devastating earthquake 8 years ago is a day to remember the tragedy, honor the resilient people of Haiti, & affirm America's commitment to helping our neighbors," Ms Clinton tweeted. "Instead, we're subjected to Trump's ignorant, racist views of anyone who doesn't look like him."
Mr Trump has denied that he used the term "shithole countries" to describe Haiti, El Salvador and unspecified African nations in a White House meeting about immigration.
Seeking to limit the fallout from the reported comments that triggered outrage around the world, the US President described his language as "tough" but denied using a vulgar slur.
"Why are we having all these people from shithole countries come here?" he said, according to the Washington Post, after being presented with a proposal to restore protections for immigrants from those countries as part of a bipartisan immigration deal.
World news in pictures

Show all 50
He added that the US should admit more people from places like Norway.
Despite Mr Trump's denials, a top Democratic senator - Dick Durbin - said the President "repeatedly" said "these hate-filled things".
Join our new commenting forum
Join thought-provoking conversations, follow other Independent readers and see their replies