House surpasses Trump's 'historic' proposal for military spending with massive defence bill
The House has passed a bill that would blow through long-standing military spending caps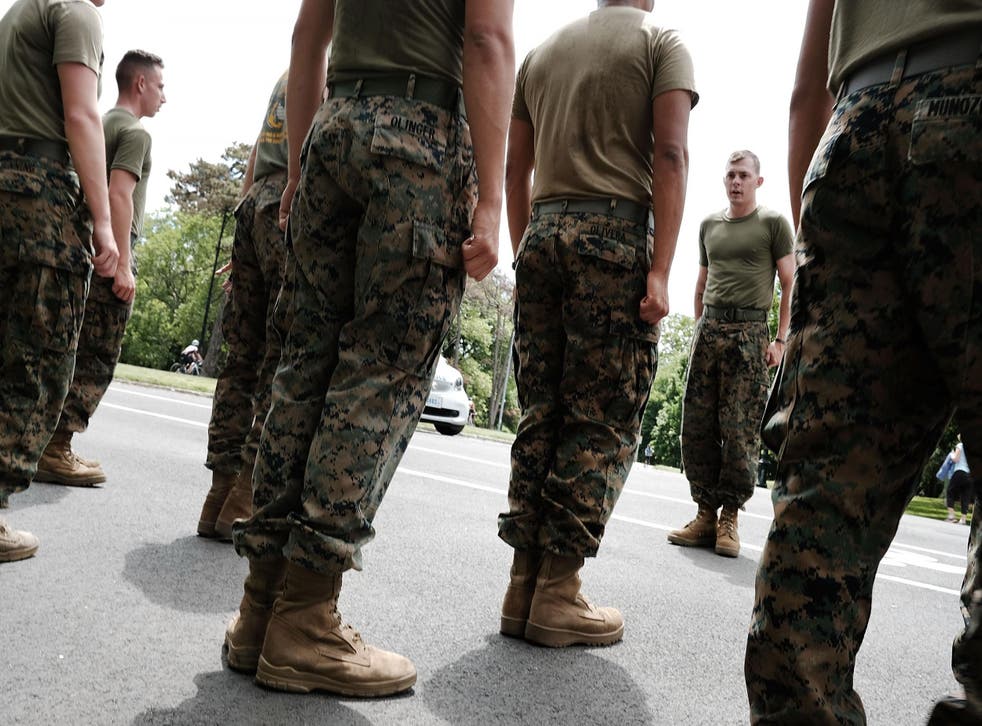 The US House of Representatives has passed a massive defence policy bill that exceeds Donald Trump's budget request by $18.5bn.
The National Defence Authorization Act (NDAA) would allocate $696bn for defence spending in fiscal year 2018, blowing past Mr Trump's requested $603bn budget – a budget the White House had previously touted as a "historic increase in defence spending".
The proposal also exceeds long-standing caps on defence spending in Congress. Since 2011, the legislature has capped its defence spending at $549bn. For the new funding plan to work, Congress would need to strike a deal to increase or repeal those caps.
The prospects for such a deal looked good from the House floor on Friday. The NDAA received bipartisan support, with 117 Democrats and all but eight Republicans voting in its favour.
Republicans support the bill as the first step in "rebuilding" the US military, while many Democrats are eager to lift caps on both defence and domestic spending.
A surprising line of opposition may come from the White House, which supports increases in defence spending but takes issue with Congress's failure to authorise more military base realignments and closures.
The White House also opposes the bill's proposal for a Space Corps military branch devoted entirely to combat in space. Mr Trump, however, has not threatened to veto the bill.
The House's NDAA would allocate $621.5bn for national defence programmes and add another $75m to war funding. It would increase missile defence funding by 25 per cent, allocate $6bn to expanding the Navy's fleet, and increase the number of active-duty troops in the Army.
Troops would also get a 2.4 per cent pay raise under the bill – the largest in the last eight years.
Two controversial proposals were ultimately left out of the bill: An amendment to end funding for gender-reassignment surgery for transgender service members, and an amendment to stop the Pentagon from implementing anti-climate-change policies.
The most iconic images from the war in Iraq

Show all 20
American defence spending previously peaked in 2009, at $691 billion, and has declined in the years since then. Mr Trump has called cuts to defence spending under former President Barack Obama "a disaster," and claimed the Democrat "depleted" the US military.
In Mr Obama's last year in office, the US spent more on its defence than the next eight top-spending countries combined.
The bill now moves to the Senate, where the Armed Services Committee has already passed its version of the legislation. The full Senate is expected to vote on the bill later this year.
Register for free to continue reading
Registration is a free and easy way to support our truly independent journalism
By registering, you will also enjoy limited access to Premium articles, exclusive newsletters, commenting, and virtual events with our leading journalists
Already have an account? sign in
Register for free to continue reading
Registration is a free and easy way to support our truly independent journalism
By registering, you will also enjoy limited access to Premium articles, exclusive newsletters, commenting, and virtual events with our leading journalists
Already have an account? sign in
Join our new commenting forum
Join thought-provoking conversations, follow other Independent readers and see their replies