Trump decides not to certify Iran as in compliance with nuclear accord
The President had vowed to scrap the deal when he was campaigning for the White House
Alexandra Wilts
Washington DC
Friday 13 October 2017 16:37 Comments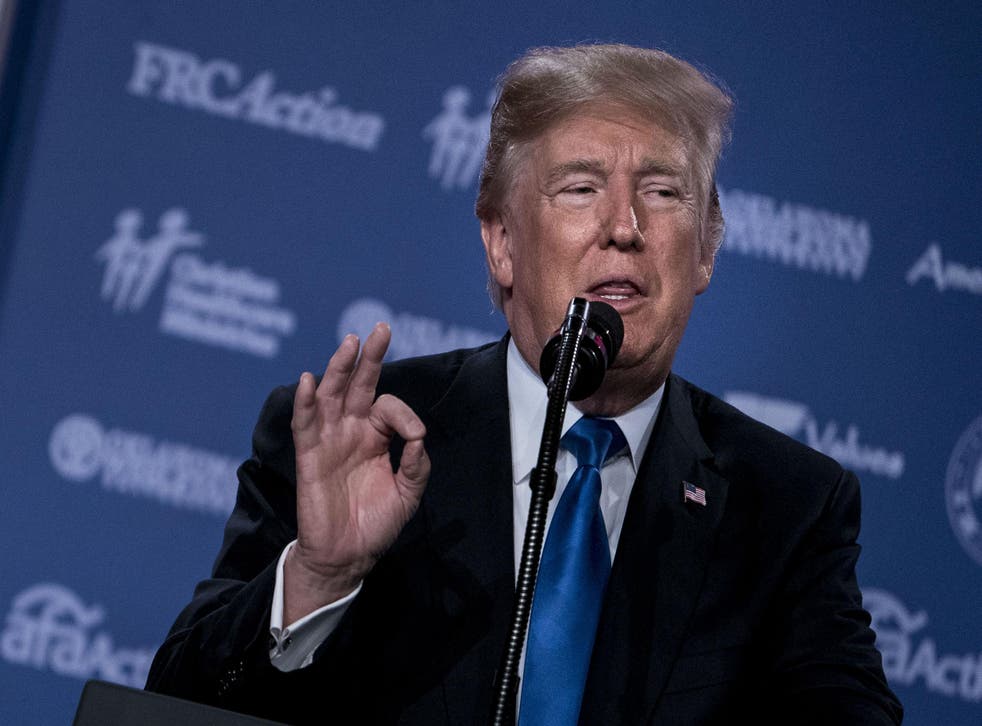 Donald Trump has decided not to certify that Iran in complying with the terms of a major nuclear deal, America's top diplomat has announced.
However, Secretary of State Rex Tillerson said the US was not pulling out of the landmark deal, which was signed in 2015 by Mr Trump's predecessor, Barack Obama.
Under the 2015 agreement with six nations – including the US, UK and France – Iran agreed to restrict its nuclear programme for at least 10 years in exchange for the loosening of economic sanctions that had crippled its economy.
Mr Tillerson said the President on Friday would urge Congress to toughen requirements for Iran to continue to get relief from US sanctions. The administration also wants Congress also to amend legislation to highlight troubling non-nuclear Iranian behaviour not covered by the deal.
By decertifying the deal, Mr Trump is starting the clock on a 60-day congressional review period of the deal.
Republican members of Congress were unanimously opposed to the agreement in 2015, but they have wavered since then on whether Mr Trump should enforce it.
Donald Trump's least presidential moments so far...

Show all 30
Up until Friday, the administration had reported that Iran was complying with its commitments in the nuclear agreement. However, Mr Tillerson continuously noted that the Middle Eastern country continued to be a "leading state sponsor of terrorism."
On the campaign trail and since becoming president, Mr Trump has repeatedly criticised the agreement and labelled it "one of the worst and most one-sided transactions the United States has ever entered into".
Register for free to continue reading
Registration is a free and easy way to support our truly independent journalism
By registering, you will also enjoy limited access to Premium articles, exclusive newsletters, commenting, and virtual events with our leading journalists
Already have an account? sign in
Join our new commenting forum
Join thought-provoking conversations, follow other Independent readers and see their replies