Ivanka Trump says Saudi Arabia's progress on women 'encouraging'
However, the first daughter admits there 'is still a lot of work to be done'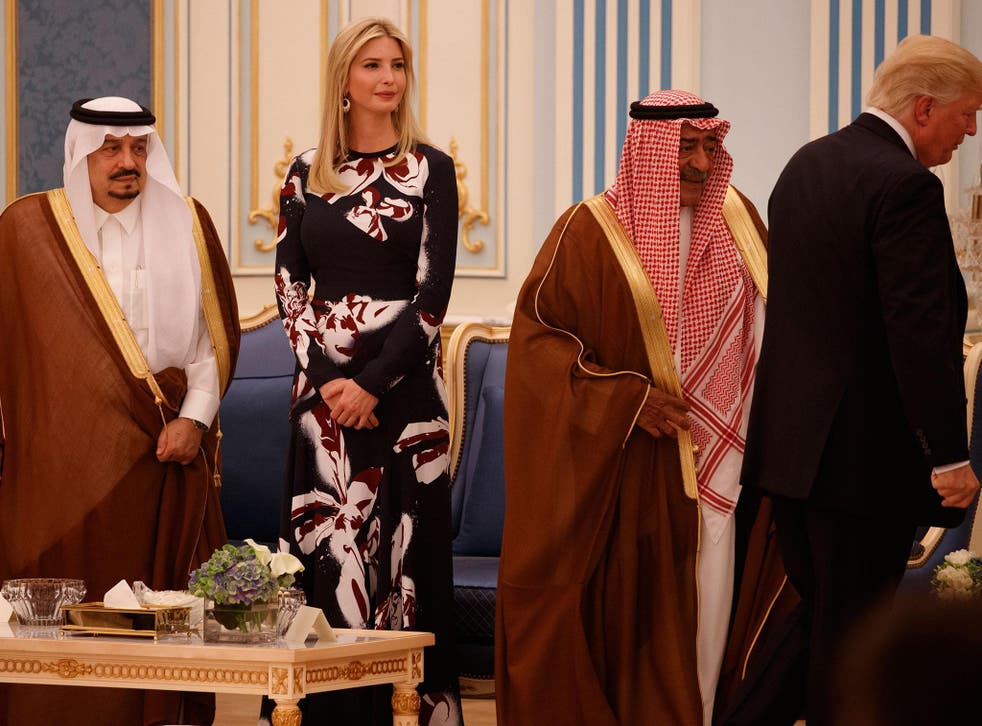 Ivanka Trump said that Saudi Arabia has made "very encouraging" progress in empowering women, even though women cannot drive and must escorted everywhere by a male relative.
"Saudi Arabia's progress, especially in recent years, is very encouraging," The US president's eldest daughter told a group of Saudi women she met in the country's capital Riyadh, while accompanying her father on a visit to the ultra-conservative Muslim kingdom.
But Ms Trump admitted there was "still a lot of work to be done and freedoms and opportunities to continue to fight for."
She went onto suggested that it was culture, not religion, holding them back.
"Women driving is not a religious issue as much as it is an issue that relates to the community itself that either accepts it or refuses it", she said, even though Saudi Arabia's Deputy crown prince and Minister of Defence Mohammed bin Salman Al once said the Saudi community was "not convinced about women driving".
The country's restrictions on women form a wider web of control: under the guardianship system, every woman must have a male guardian, who also acts as escort.
These men – often fathers or husbands, but who can also be sons – make key decisions on their behalf, which includes granting permission to apply for a passport, to travel outside the country, to study abroad and to get married.
Strict rules on attire means Saudi women have to cover their bodies with an abaya, and their hair must be covered when in public.
King Salman issued an order in April to all government agencies that women should not be denied access to government services because they do not have a man's consent.
If enforced, Human Rights Watch said it could "end arbitrary guardian consent requirements imposed on women by government officials".
Despite the seemingly forward-thinking nature of the decision, the guardianship system itself, remains unchallenged.
10 examples of Saudi Arabia's human rights abuses

Show all 10
Last year a fleeing Saudi woman who attempted to seek asylum in Australia was taken back to her family against her will while in transit in the Philippines.
As of the end of April, the 24-year-old,who had said she feared for her life, has not been seen in public.
Saudi women have not been idle: during Theresa May's visit to the ultra-conservative country, women campaigners filmed themselves silently walking in the street without male companions as part of their fight for the right to drive.
Join our new commenting forum
Join thought-provoking conversations, follow other Independent readers and see their replies