FBI urged to investigate Ivanka Trump's security clearance due to brother and husband's Russia links
Ms Trump and her husband are now federal employees
Andrew Buncombe
New York
Wednesday 19 July 2017 16:45 Comments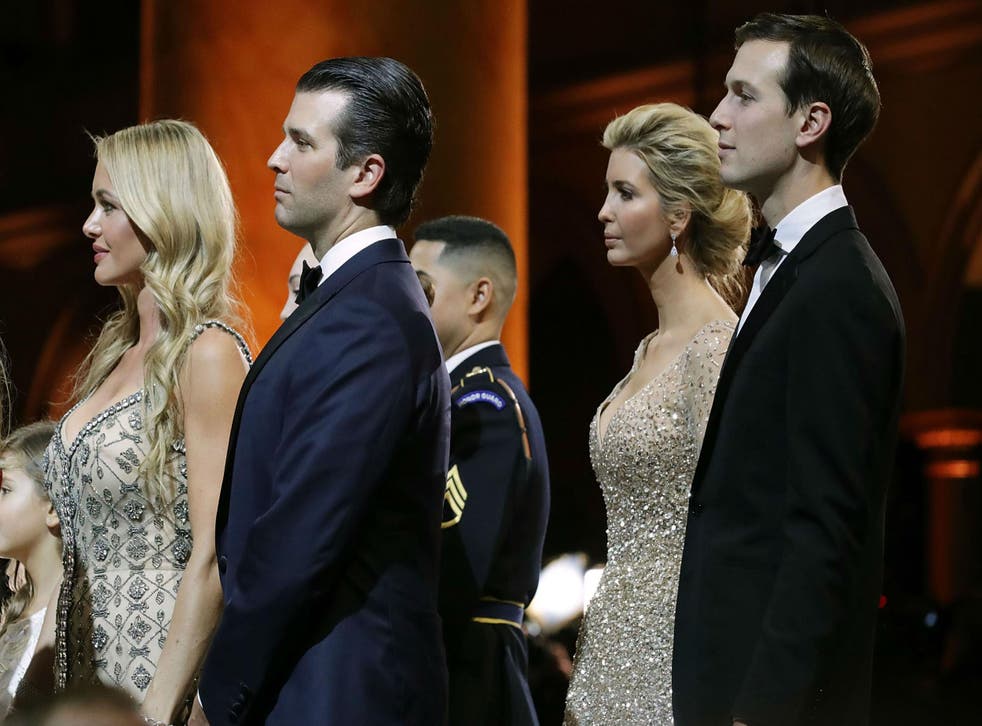 Donald Trump's eldest daughter should have her security clearance reviewed by the FBI, according to a letter signed by more than 20 elected Democrats.
The group says that Ivanka Trump may have breached regulations that require her to disclose not just any foreign meeting she has had, but also those in which her brother or husband participated. Such contacts are meant to be put on a form known as an SF-86.
Ms Trump and her husband, Jared Kushner, were central figures in the President's election campaign, and he insisted they take up federal jobs in the White House to allow them to continue to advise him.
The letter from the Democrats was dispatched to acting FBI Director Andrew McCabe, asking that he carry out a review of Ms Trump's conduct a review of her security clearance process. It followed revelations that her brother Donald Trump Jr, and Mr Kushner, held a meeting last summer with a Russian lawyer who they believed was set to provide incriminating material about Hillary Clinton.
Ivanka Trump plays significant role standing in for Donald Trump at G20
"As a member of the White House staff and close adviser to the president, Ms Trump applied for a security clearance, and, as a result, was required to disclose her own foreign contacts as well as those of her spouse and siblings," wrote congressman Don Beyer.
The biggest names involved in the Trump-Russia investigation

Show all 17
"Since his first filing, Mr. Kushner has had to update his SF-86 multiple times to reflect over 100 meetings or phone call."
The letter went on: "We are concerned that Ivanka Trump may have engaged in similar deception. For example, did she disclose her husband's meeting with Sergei Kislyak and and Sergey Gorkov?
"Did she disclose her brother's and husband's meeting with Natalia Veselnitskaya? Did she accurately disclose her own foreign contacts in her initial filing, which reports suggest may be numerous?"
The White House did not immediately respond to questions. The FBI also did not respond.
Register for free to continue reading
Registration is a free and easy way to support our truly independent journalism
By registering, you will also enjoy limited access to Premium articles, exclusive newsletters, commenting, and virtual events with our leading journalists
Already have an account? sign in
Join our new commenting forum
Join thought-provoking conversations, follow other Independent readers and see their replies