Ivanka Trump 'puts politics aside' in first public appearance since White House departure
Former senior adviser to Donald Trump reportedly helped deliver food boxes in Florida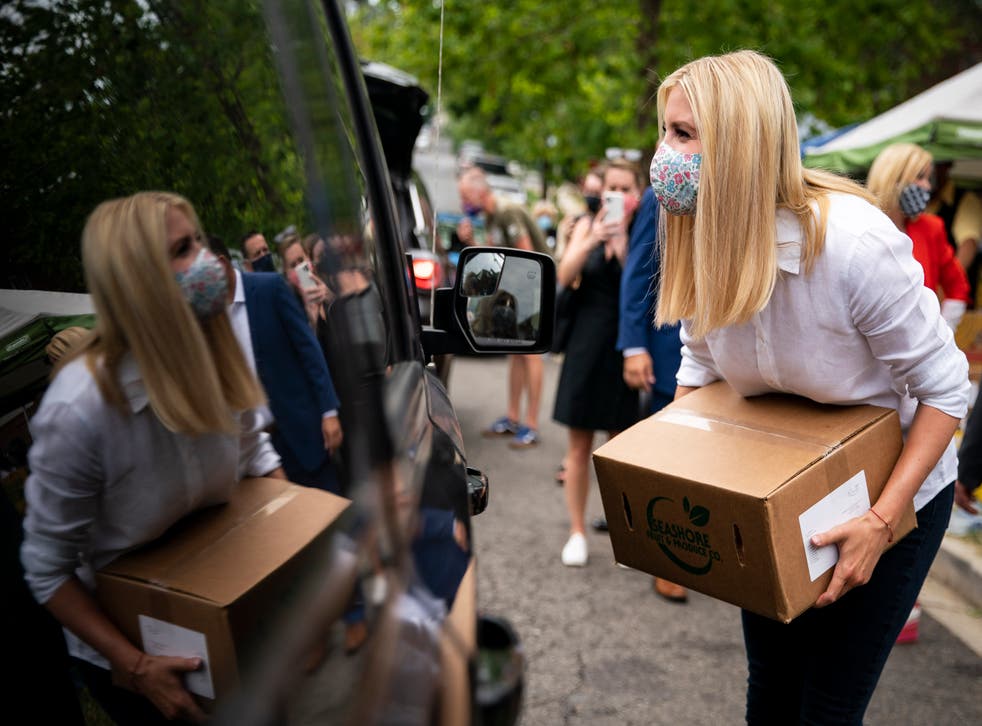 Leer en Español
Ivanka Trump has made her first public appearance since leaving the White House as she "put politics aside" to work on charitable projects on Tuesday
Ms Trump helped deliver food boxes in Apopka, Florida, as part of the former administration's "Farmers to Families" food programme, Fox News reported.
According to the report, Ms Trump met with Donald Trump's spiritual adviser and Pastor Paula White and other local faith and community leaders to help distribute more than 1,300 food boxes.
A source reportedly told Fox News that Ms Trump delivered boxes to disadvantaged people unable to attend the event in person and a local shelter for human trafficking survivors.
The Lifeboat Project thanked Ms Trump for her involvement on Instagram, noting: "Human Trafficking is a crime against humanity and that alone stands above politics."
"Today was a beautiful day to put politics aside at The Lifeboat Project and let faith and truth be our topic of connection," they said.
They also thanked "all levels of government, community leaders, and our partnered agencies that made today happen."
Ms Trump has previously been seen handing out food boxes to families in need as part of the programme, having done so alongside Ms White in the run-up to Christmas last year.
The project, for which Ms Trump has been a key advocate, was funded by the Families First Coronavirus Response Act passed last March intending to help those worst hit by the impacts of the virus.
The scheme seeks to connect regional distributors with local food banks, community organisations and other nonprofits to help deliver surplus produce to those in need.
To date, contractors have delivered 144,375,064 boxes of fresh produce, milk, dairy and cooked meats to disadvantaged Americans across the country under the scheme, according to the US Department of Agriculture (USDA).
The department said it will purchase up to $1.5bn (£1.1bn) worth of food for delivery through to the end of April.
Join our new commenting forum
Join thought-provoking conversations, follow other Independent readers and see their replies