James Comey gets book deal to spill the beans on Donald Trump
The book is scheduled to be published next spring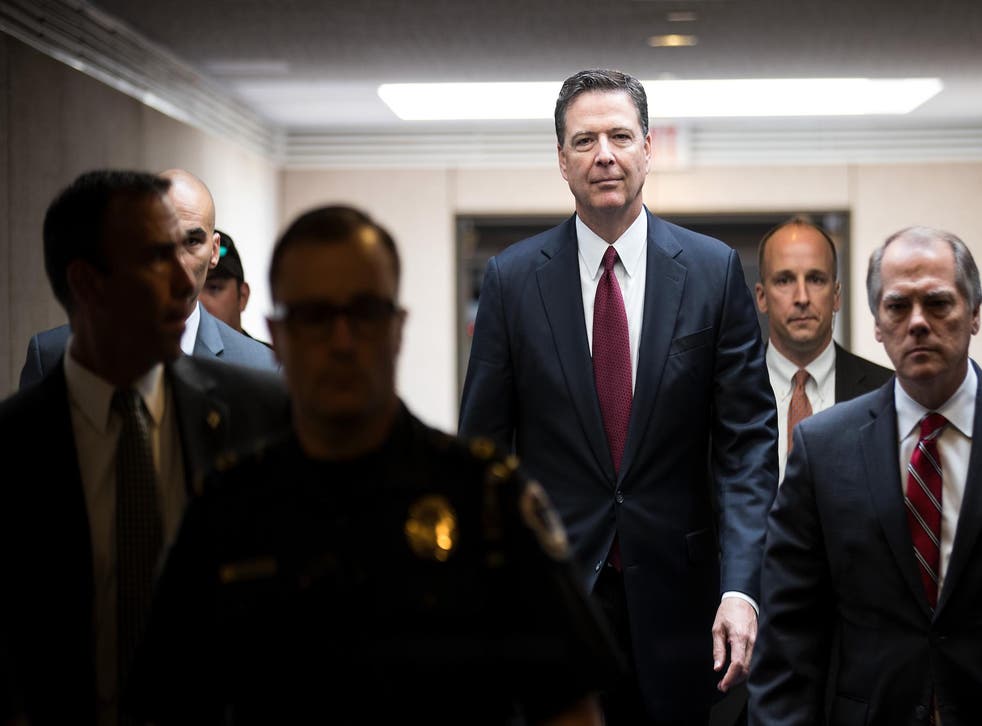 Former FBI Director James Comey, who was fired by Donald Trump in May, has a book deal.
Mr Comey is said to be writing a book about leadership and decision making that will draw upon his career in government, including his experience handling the bureau's investigation into alleged ties between Trump campaign officials and the Russian government.
Flatiron Books told the Associated Press that the 56-year-old lawyer will cite "examples from some of the highest-stakes situations in the past two decades of American government" and "share yet-unheard anecdotes from his long and distinguished career."
The book is currently untitled and scheduled to be published next spring.
"Throughout his career, James Comey has had to face one difficult decision after another as he has served the leaders of our country," Flatiron Publisher and President Bob Miller said in a statement. "His book promises to take us inside those extraordinary moments in our history, showing us how these leaders have behaved under pressure. By doing so, Director Comey will give us unprecedented entry into the corridors of power, and a remarkable lesson in leadership itself."
Several publishers bid for the book and three officials with knowledge of the negotiations said the auction topped $2m, according to AP.
Mr Comey testified before a Senate committee in June that he thought Mr Trump fired him because of the way he was conducting the Russia investigation. He also said he believed the President directed him to drop an investigation into former national security adviser Michael Flynn – a claim Mr Trump has denied.
The biggest names involved in the Trump-Russia investigation

Show all 17
Mr Flynn resigned in February after it was revealed that he had misled Vice President Mike Pence about his communications with a Russian official.
In his book, Mr Comey is also expected to discuss his handling of the bureau's probe into Hillary Clinton's use of a private email server.
Mr Comey sent a letter on 28 October to congressional leaders saying the FBI would continue investigating whether classified material was contained in emails sent using the private email server of Ms Clinton, the Democratic nominee for president, while she was Secretary of State. In July, he had recommended that no charges be filed against Ms Clinton or her aides, effectively closing the email probe.
Ms Clinton has suggested that if Mr Comey had never sent that letter, she would have been elected president in November.
Mr Comey was appointed to the position of FBI Director by President Barack Obama in 2013, after having served as Deputy Attorney General under the George W Bush administration and as a US Attorney General for the Southern District of New York.
Join our new commenting forum
Join thought-provoking conversations, follow other Independent readers and see their replies