FBI Director James Comey 'made false claim' about Hillary Clinton's aide while under oath
...and the and the FBI 'doesn't know what to do' (Update: Trump has now fired him)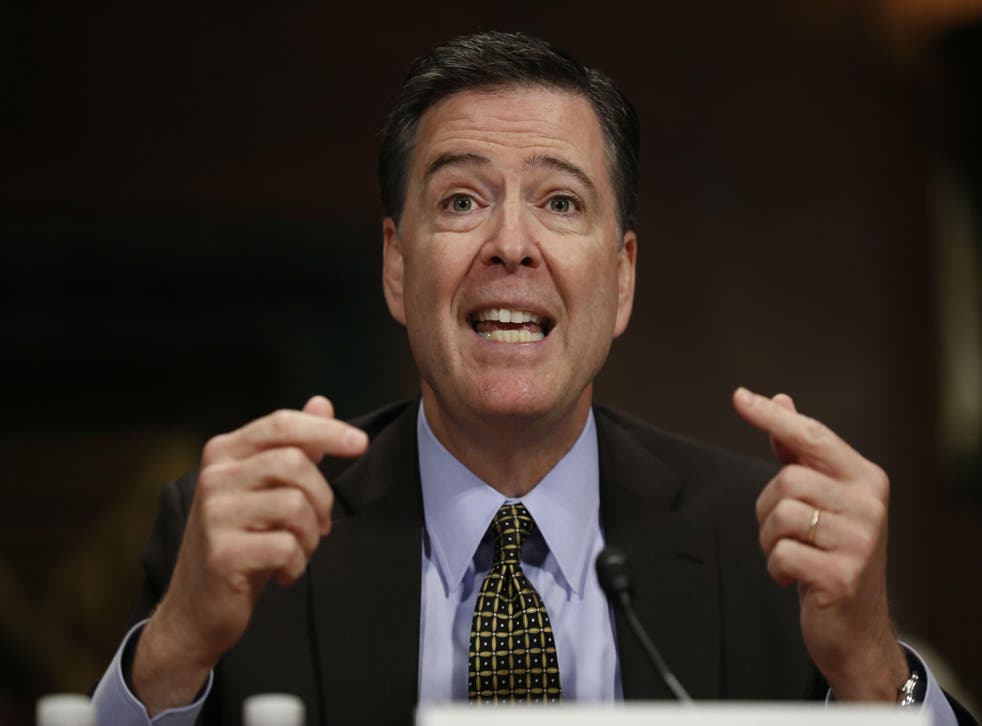 FBI Director James Comey has been accused of making a false claim while under oath during his Senate testimony about Hillary Clinton aide Huma Abedin.
Mr Comey said in front of the Senate intelligence committee that Ms Abedin "forwarded hundreds and thousands of emails" from then-Secretary of State Clinton to husband and erstwhile Congressman Anthony Weiner.
He said "some of [the emails] contain classified information." The FBI uncovered this information after Mr Weiner's laptop was seized as part of an investigation for Mr Weiner's alleged online relationship with a minor.
The issue now is that the FBI privately acknowledged to ProPublica that Mr Comey "misstated" what Ms Abedin did regarding the emails.
He said Ms Abedin had a "regular practice" of forwarding the emails to Mr Weiner's laptop but he did not accuse either outright of the crime of sharing classified information.
Comey expects Russia to return to hack in 2018 and 2020
However, lawyers for Ms Abedin said she did not know how the emails got onto the laptop.
The FBI was allegedly preparing a letter to correct the record to be sent to the Senate, however ProPublica reports that the agency is now "undecided about what to do".
It is unclear at this point why Mr Comey made the error in his testimony.
Robert Cattanach, a partner specialising in cybersecurity at the law firm Dorsey & Whitney and a former trial lawyer at the Department of Justice, told The Independent that perjury is "tough to prove."
"It requires a knowing misstatement of fact," he said.
Mr Cattanach said any hypothetical letter sent by the FBI to correct the record would need to explain "why [Mr Comey] said what he said," because if it was just an honest mistake Mr Comey did not actual commit perjury in the legal sense.
The same legal argument could be applied to Ms Abedin. Her attorneys have said she was not aware how her emails or even that they were transferred to Mr Weiner's laptop.
Mr Cattanach said it was just "poor judgement in a lot of different ways" on Mr Comey's part to not take into account that the emails could have been transferred to the laptop unknowingly during some sort of automatic backup process of Ms Abedin's mobile device.
According to Mr Comey's testimony there were 12 emails designated as "classified" found on Mr Weiner's laptop but it appears none of the messages contained that label when sent.
The FBI Director made headlines on 28 October when he wrote a letter to Congress revealing that there were more emails uncovered from Ms Abedin that pertained to the bureau's investigation into whether Ms Clinton used a private server in her home to send emails containing classified information.
As it turned out, many of the emails recovered from Ms Abedin and Mr Weiner's laptop were duplicates of what they had found before. The investigation had been closed for four months at that point with no criminal charges brought.
Join our new commenting forum
Join thought-provoking conversations, follow other Independent readers and see their replies