House Republicans issue subpoenas for James Comey and former attorney general Loretta Lynch
Mr Comey tweeted he has 'seen enough of House Republicans' selective leaking and distortion'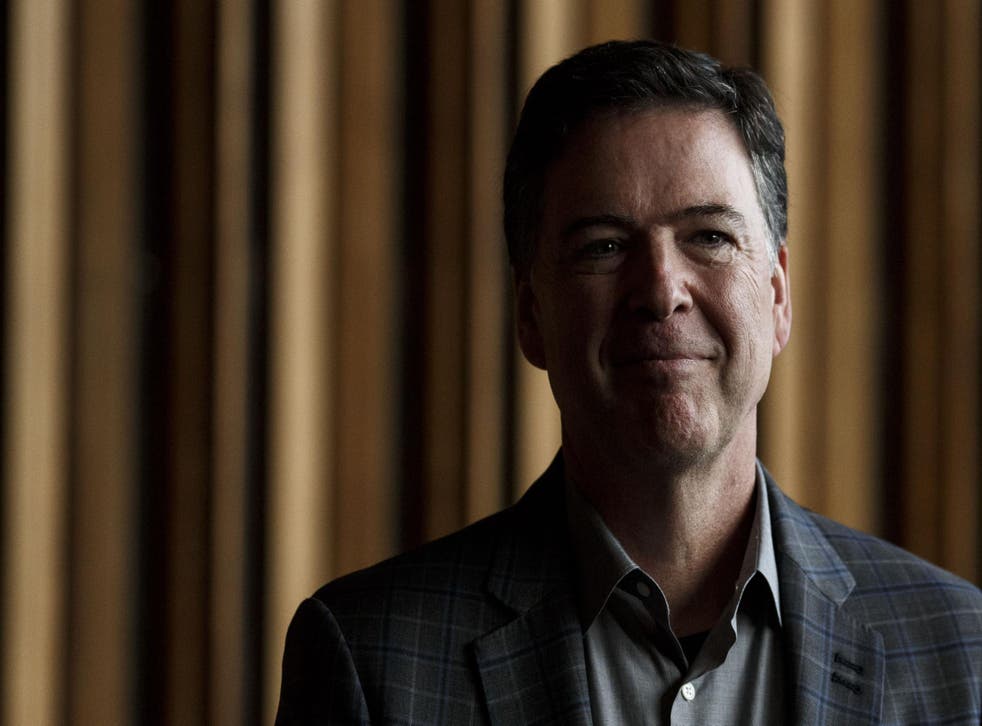 Former FBI Director James Comey has said he will resit a subpoena to appear before a congressional committee unless the hearing is public, because otherwise House Republicans will seek to distort anything he says.
Subpoenas have been issued for Mr Comey and Attorney General Loretta Lynch, requesting private depositions with each of them.
The request from House Judiciary Chairman Bob Goodlatte comes as time is running out for Republicans. Democrats are set to take control of the House in January and will likely end the committee's investigation into the FBI's actions during the 2016 presidential election.
Mr Trump has continued his tirade regarding Mr Comey and how the FBI handled Hillary Clinton's use of a private email server for government emails while she was Secretary of State.
Ivanka Trump, the president's daughter and White House advisor, has been accused of doing the same. No investigation into that matter has begun as yet.
Mr Comey was quick to hit back against the summons on Twitter, having previously rejected requests for behind-closed-door meetings.
Trump says Comey committed "criminal acts" as FBI director, suggests he "get involved" at the Justice Department
"Happy Thanksgiving. Got a subpoena from House Republicans. I'm still happy to sit in the light and answer all questions. But I will resist a 'closed door' thing because I've seen enough of their selective leaking and distortion. Let's have a hearing and invite everyone to see," he tweeted.
Mr Comey's subpoena requests on appearance on 4 December.
Mr Comey has previously testified in an open hearing multiple times before. During one such session after he was sacked by Donald Trump Mr Comey confirmed he felt he was fired because he would not end the FBI's investigation into Russian election meddling and possible links to the president's campaign team.
World news in pictures

Show all 50
Special counsel Robert Mueller has been looking into alleged collusion between team members and Russian members, also during the 2016 election.
David Kelley, Mr Comey's lawyer, said: "While the authority for congressional subpoenas is broad, it does not cover the right to misuse closed hearings as a political stunt to promote political as opposed to legislative agendas".
Support free-thinking journalism and attend Independent events
The former director will "resist in court this abuse of process," Mr Kelly said.
Ms Lynch has not yet responded to her 4 December subpoena publicly.
Republicans on the committee have come under fire for waiting until the last minute to order the depositions, when they had signalled their intention to do so months ago.
Join our new commenting forum
Join thought-provoking conversations, follow other Independent readers and see their replies