US warns North Korea against action 'that will lead to the end of regime and destruction of its people'
Mr Mattis says North Korea's actions 'will continue to be grossly overmatched by ours'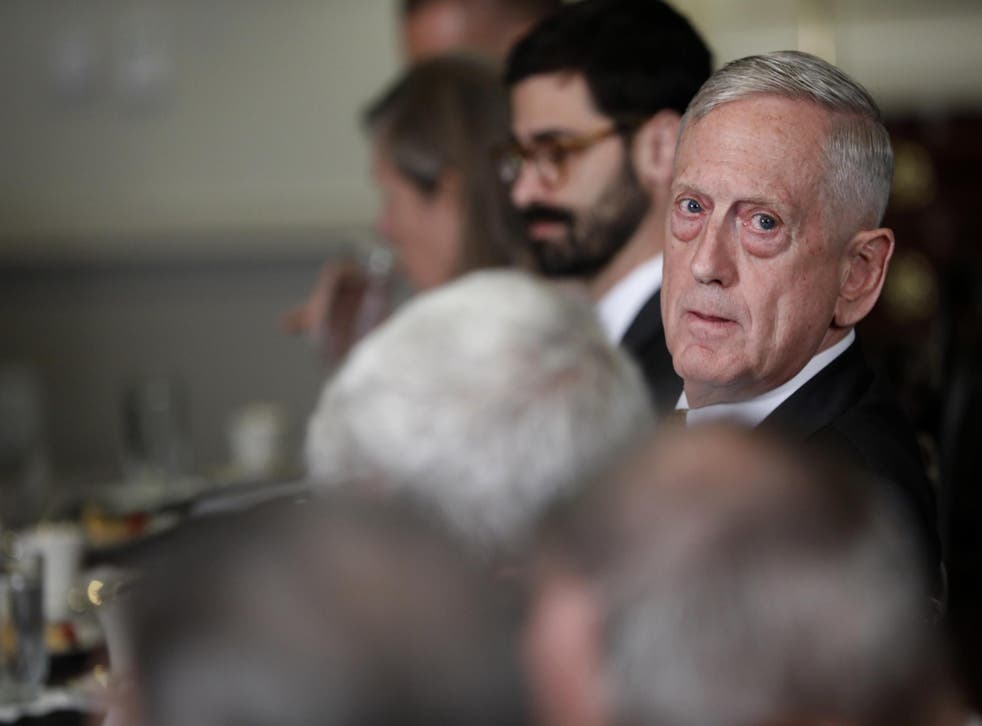 US Secretary of Defence James Mattis has warned North Korea to "cease any consideration of actions that will lead to the end of the regime and destruction of its people".
Mr Mattis issued the stern warning one day after the Washington Post reported that North Korea had developed miniaturised nuclear warheads that could be capable of striking the United States.
Echoing President Donald Trump's bombastic rhetoric from that morning, the Defence Secretary said that North Korea's actions "will continue to be grossly overmatched by ours," and that the country would "lose any arms race or conflict it initiates".
Mr Mattis had previously said war with North Korea would be "catastrophic," but that the US would prevail.
The US and North Korea have engaged in an increasingly volatile war of words since the news of North Korea's rapidly advancing nuclear programme broke. Mr Trump on Tuesday threatened to bring "fire and fury" to North Korea if the regime continued to escalate its threats. North Korea responded by threatening to attack Guam.
Mr Trump then took to Twitter to boast about the US's nuclear capabilities – sentiments Mr Mattis repeated on Wednesday.
The US and its allies "possess the most precise, rehearsed, and robust defensive and offensive capabilities on Earth," Mr Mattis said during a trip to America's west coast.
Mr Trump initiated a review of the US's nuclear capabilities in January. That review is slated to be finished by the end of the year.
North Korea's Kim Jon-un, meanwhile, has been testing nuclear weapons and intercontinental ballistic missiles (ICMBs) at an accelerating rate. The country tested two ICBMs capable of hitting the US last month.
Now, the Post reports, the country has developed miniaturised nuclear warheads to fit those ICBMs. Citing a US Defence Intelligence Agency report, the Post claimed North Korea could have up to 60 nuclear weapons in its arsenal.
In pictures: North Korea military drill

Show all 8
The international community has attempted to contain North Korea's nuclear programme through sanctions, with little success. The United Nations voted last week to impose an estimated $1bn in sanctions on the country, in what US Ambassador Nikki Haley called "the strongest sanctions ever imposed in response to a ballistic missile test".
North Korea, however, responded by threatening to take "physical action" against the US.
North Korean Foreign Minister Ri Yong Ho said said on Monday that his country is "ready to teach the US a severe lesson with its nuclear strategic force" if militarily provoked.
"We will, under no circumstances, put the nukes and ballistic rockets on the negotiating table," he added.
Join our new commenting forum
Join thought-provoking conversations, follow other Independent readers and see their replies