Jared Kushner 'kept Senate intel committee in the dark' about use of personal email
Latest twist in private email saga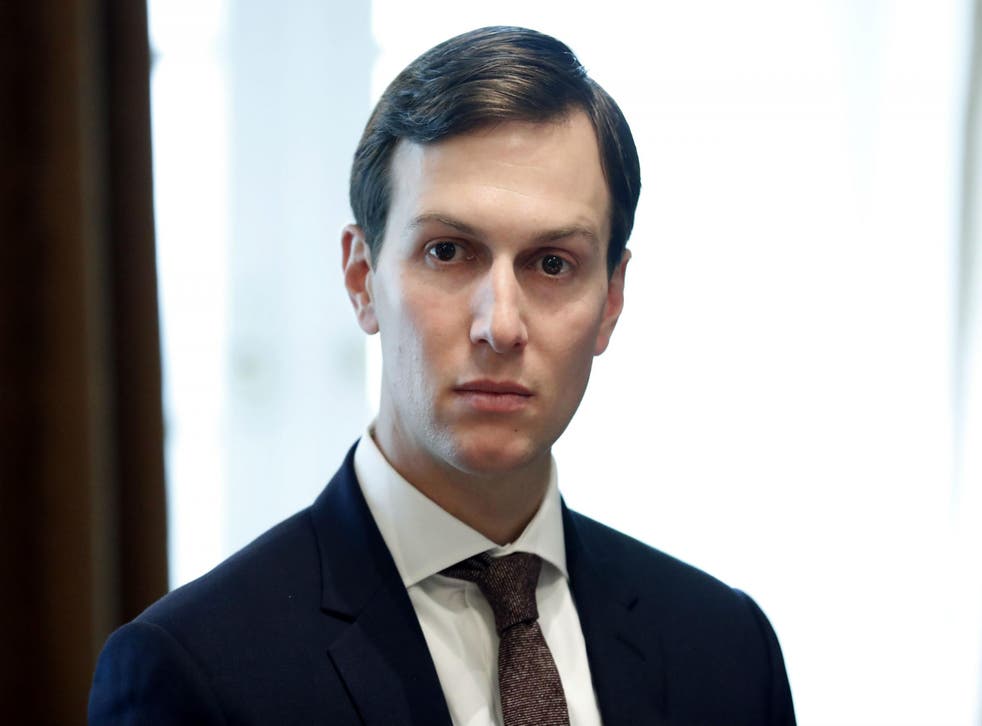 White House adviser Jared Kushner did not reveal his use of a personal email account in a meeting with the Senate intelligence committee about Russian election interference, according to reports.
It has been revealed in recent weeks that both Mr Kushner and his wife Ivanka Trump - who is the President's daughter - used private email accounts to correspond with government officials.
The letter published by CNN suggests that members of the Senate learned about the account the same way as most people: by following the news.
"The committee was concerned to learn of this additional email account from the news media, rather than from you, in a closed staff interview," says the letter, which is signed by the leading Republican and Democrat on the Senate Select Committee on Intelligence.
Investigations into potential connections between Russia and people in Mr Trump's orbit have drawn in Mr Kushner, and the senators made clear they were interested in "documents related to the Russian inquiry" that may have been generated via Mr Kushner's private account.
"Please confirm that the document production that you made to the Committee - and any and all searches of email accounts for that document production - included the additional 'personal email account' described to the news media, as well as all other email accounts, messaging apps, or similar communications channels you may have used, or that may contain information relevant to our inquiry", the letter reads, bolding "all other" in an apparent effort to underscore Mr Kushner's omission.
In a twist, the letter appears to have made its way to CNN thanks to a prank. A British man who had successfully impersonated Mr Kushner and emailed Mr Kushner's lawyer obtained a copy after the attorney inadvertently forwarded the letter to the jokester's parody account, according to CNN.
The biggest names involved in the Trump-Russia investigation

Show all 17
After it emerged that Mr Kushner and Ms Trump used private accounts, subsequent reports have revealed that other advisers to Mr Trump also communicate with personal email accounts.
That has put the administration on the defensive over conducting government business on private accounts, a practice for which Mr Trump savaged former Democratic opponent Hillary Clinton.
Register for free to continue reading
Registration is a free and easy way to support our truly independent journalism
By registering, you will also enjoy limited access to Premium articles, exclusive newsletters, commenting, and virtual events with our leading journalists
Already have an account? sign in
Register for free to continue reading
Registration is a free and easy way to support our truly independent journalism
By registering, you will also enjoy limited access to Premium articles, exclusive newsletters, commenting, and virtual events with our leading journalists
Already have an account? sign in
Join our new commenting forum
Join thought-provoking conversations, follow other Independent readers and see their replies