Russia paid for Facebook and Twitter investments through tech magnate linked to Jared Kushner
'I have not relied on Russian funds to finance my business activities in the private sector,' Mr Kushner said to Congress in July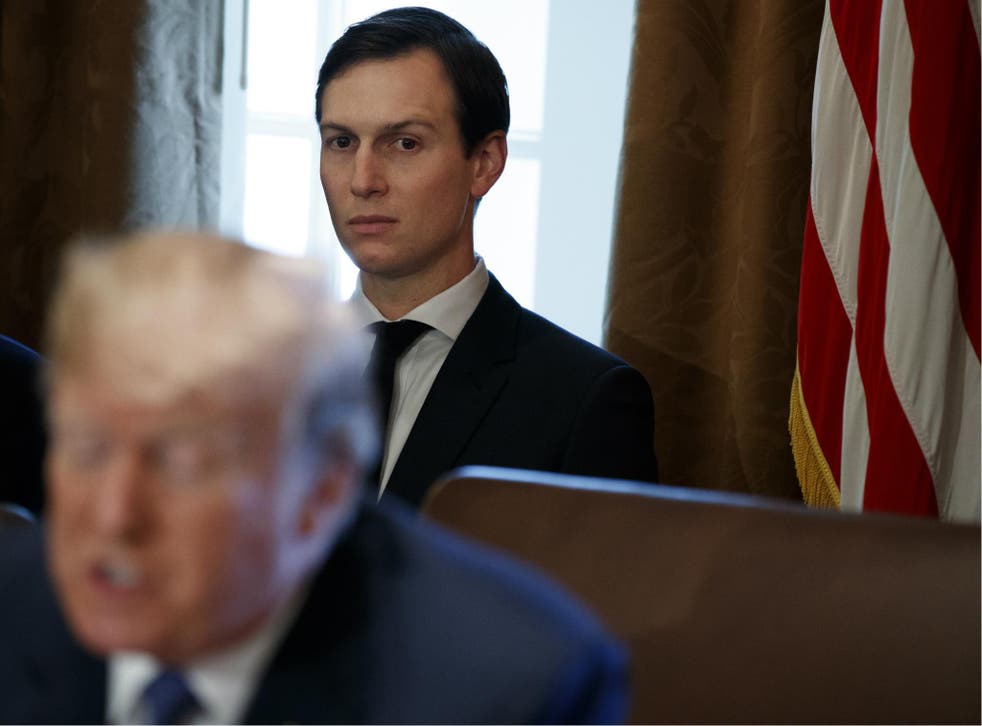 A businessman who bought shares in a startup co-founded by Jared Kushner was previously funded by Russian state entities to invest in Twitter and Facebook.
The information was revealed in the Paradise Papers, a set of millions of leaked documents reviewed by the International Consortium of Investigative Journalists (ICIJ) and media outlets.
Mr Kushner, White House adviser and son-in-law of US President Donald Trump, co-founded a startup called Cadre in 2014.
A year later, Russian technology mogul Yuri Milner, invested $850,000 from his family trust in the business, although he says he was unaware it had been set up by Kushner.
Mr Kushner failed to disclose his association with Cadre when he joined the White House in January, one of several of Mr Kushner's failures to disclose pertinent private sector ties ahead of his government service.
The biggest names involved in the Trump-Russia investigation

Show all 17
"I have not relied on Russian funds to finance my business activities in the private sector," Mr Kushner told the Senate Intelligence Committee in July.
It is one of the bodies in addition to the House and Department of Justice conducting an investigation into whether there was alleged collusion between Mr Trump's campaign team and Russian officials during the 2016 US election.
Previously, two Russian state entities closely linked with the Kremlin - Gazprom Investholding and VTB Bank - had funded investment vehicles associated with Milner (DST USA II and DST Investments 3) to take stakes in Silicon Valley giants.
By 2012, reported the Guardian, DST USA II had bought more than 50 million shares in Facebook. Subsequently the shares were sold at a significant profit after the social network was publicly floated.
The investment in Twitter by DST Investments 3 was part-funded with $191m from VTB in 2011. The stake was sold about six months after Twitter floated on the stock market, returning a profit of $240m.
The Paradise papers also revealed that US Secretary of Commerce Wilbur Ross failed to disclose he also has business dealings with Russian officials close to Russian President Vladimir Putin.
Register for free to continue reading
Registration is a free and easy way to support our truly independent journalism
By registering, you will also enjoy limited access to Premium articles, exclusive newsletters, commenting, and virtual events with our leading journalists
Already have an account? sign in
Register for free to continue reading
Registration is a free and easy way to support our truly independent journalism
By registering, you will also enjoy limited access to Premium articles, exclusive newsletters, commenting, and virtual events with our leading journalists
Already have an account? sign in
Join our new commenting forum
Join thought-provoking conversations, follow other Independent readers and see their replies