Donald Trump's son-in-law and adviser Jared Kushner failed to disclose millions in loans from Wall Street
Mr Kushner has personally guaranteed more than $300 million in loans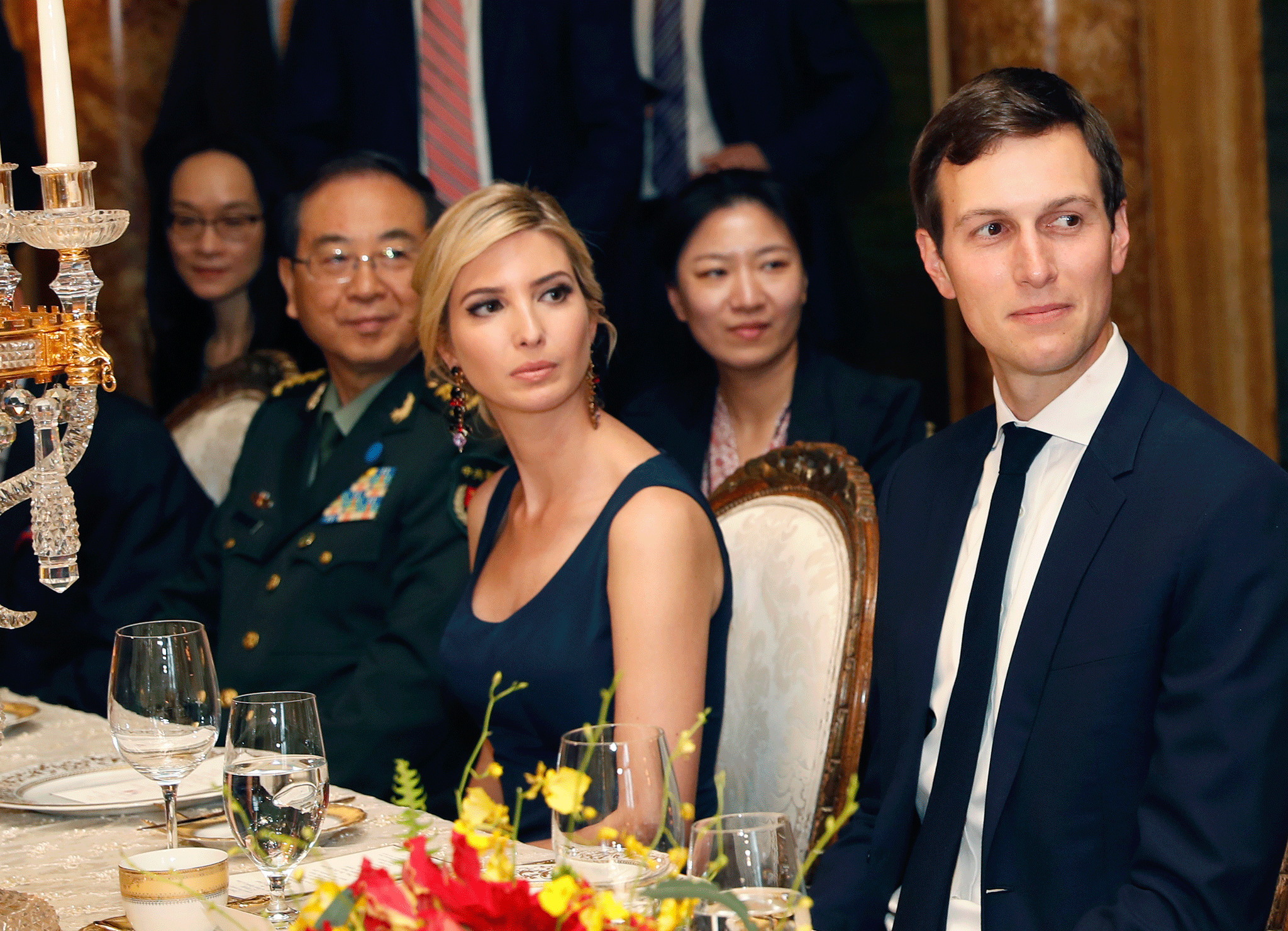 White House adviser Jared Kushner has failed to disclose his part ownership in a tech startup with ties to Goldman Sachs and George Soros when completing his financial disclosure form before beginning his government work, it has been reported.
Mr Kushner's financial forms did not disclose loans on properties that add up to more than $1 billion, including more than $300 million worth of debt he had personally guaranteed, according to a review of securities filings by the Wall Street Journal.
The undisclosed investment is in the startup Cadre, which Mr Kushner founded with his brother and another friend in 2014. Goldman Sachs is a partner in the the endeavour, which connects individuals and institutions with real estate investment opportunities.
Mr Kushner, who is President Donald Trump's son-in-law, has sweeping responsibilities in the White House and is in charge of developing positions on a range of issues including foreign policy issues and domestic policy issues.
Mr Kushner's alleged omission comes as questions have swirled around the financial interests of the administration of President Donald Trump and the potential for conflicts of interest, including with Mr Trump himself. The President, who claims to have made billions from real estate investments as a private citizen, has frequently said that he no longer has an active role in his many companies and that he has left the operations in the hands of his sons. Breaking from tradition, however, Mr Trump refused to divest himself from those companies before his inauguration and won't release his tax returns, which could give a fuller picture of his financial connections around the world.
Donald Trump's first 100 days: in cartoons

Show all 33
Mr Trump's financial holdings have led some in Congress and even the ethics lawyer for former President Barack Obama to charge that he is benefiting financially from holding the office of the presidency, which could violate the emoluments clause of the Constitution. Mr Trump could be benefiting from his frequent trips to his Mar-a-Lago estate and his dinners at the Trump International Hotel, as well as the visits of other international dignitaries who have been staying at the hotel during visits to Washington.
An attorney for Mr Kushner says that revised financial disclosures will include the financial stake and that the original filings disclosed ties to a a larger company that owns Cadre.
Join our new commenting forum
Join thought-provoking conversations, follow other Independent readers and see their replies