Jeff Sessions asks 46 Obama-era prosecutors to resign 'to ensure a uniform transition' under Donald Trump
It is customary for the country's US attorneys to leave their positions once a new president is in office, but the departures are not automatic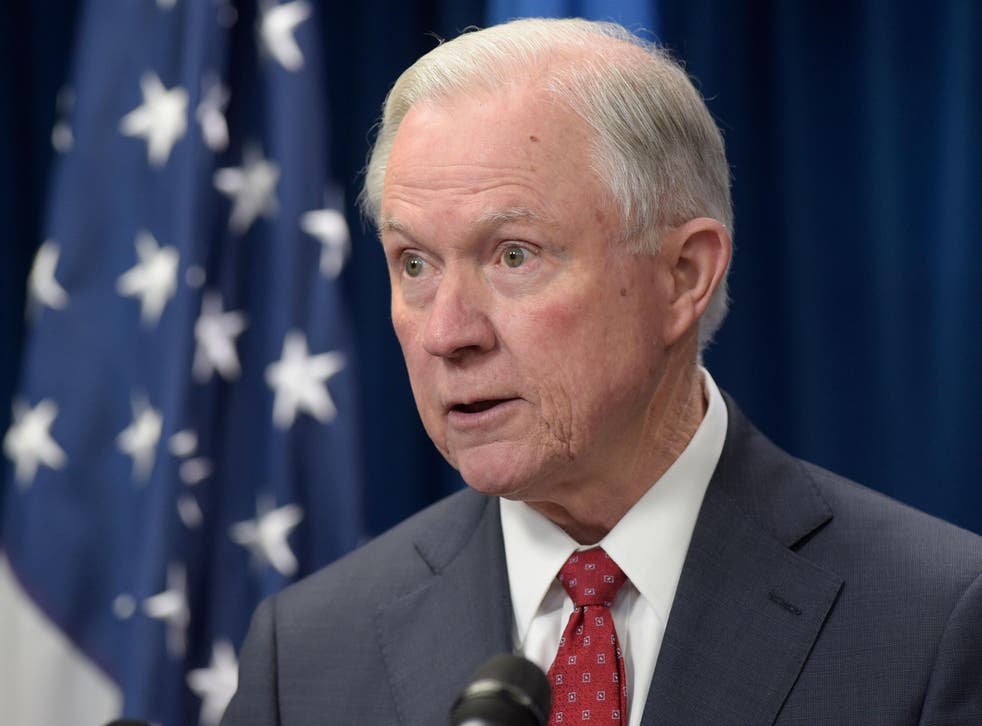 Attorney General Jeff Sessions has asked dozens of chief federal prosecutors appointed by Barack Obama to resign "to ensure a uniform transition" under Donald Trump's new administration, the Justice Department has announced.
A statement issued by the Justice Department confirmed the mass cull of senior legal expertise, a move that while not unusual has prompted a backlash from some serving attorneys.
The statement said: "Until the new US attorneys are confirmed, the dedicated career prosecutors in our US attorney's offices will continue the great work of the department in investigating, prosecuting, and deterring the most violent offenders."
It is customary for the country's 93 US attorneys to leave their positions once a new president is in office, but the departures are not automatic.
In fact, past presidents have often allowed judicial appointees to remain in post until their successor has been confirmed.
One US attorney appointed by President George W Bush remained on the job for the entire Obama administration.
Montana's US Attorney Mike Cotter said the way Mr Sessions had handled the transition was "unprofessional".
"I'm very disappointed. What happened today on Friday, March 10, that was so important that all Obama appointees who are US attorneys need to be gone?
"I gotta write that (resignation) letter. It's going to be a one-line."
Tim Purdon, a former US attorney for North Dakota under the Obama administration, was also critical of the move.
He said: "The way the Obama administration handled it was appropriate and respectful and classy.
"This saddens me because many of these people are great public servants and now they are being asked to leave."
Trump says he still has 'total' confidence in Jeff Sessions
US attorneys are federal prosecutors who are nominated by the president, generally upon the recommendation of a senator, and are responsible for prosecuting federal crimes in the territories they oversee.
They report to Justice Department in Washington, and their priorities are expected to be in line with those of the attorney general.
It is not clear if all 46 of the US attorneys will actually resign, and if Mr Sessions will accept all of their resignation offers if they do.
Additional reporting AP and Reuters
Register for free to continue reading
Registration is a free and easy way to support our truly independent journalism
By registering, you will also enjoy limited access to Premium articles, exclusive newsletters, commenting, and virtual events with our leading journalists
Already have an account? sign in
Register for free to continue reading
Registration is a free and easy way to support our truly independent journalism
By registering, you will also enjoy limited access to Premium articles, exclusive newsletters, commenting, and virtual events with our leading journalists
Already have an account? sign in
Join our new commenting forum
Join thought-provoking conversations, follow other Independent readers and see their replies