Jesse Jackson reveals he is suffering from Parkinson's disease
'I have been slow to grasp the gravity of it'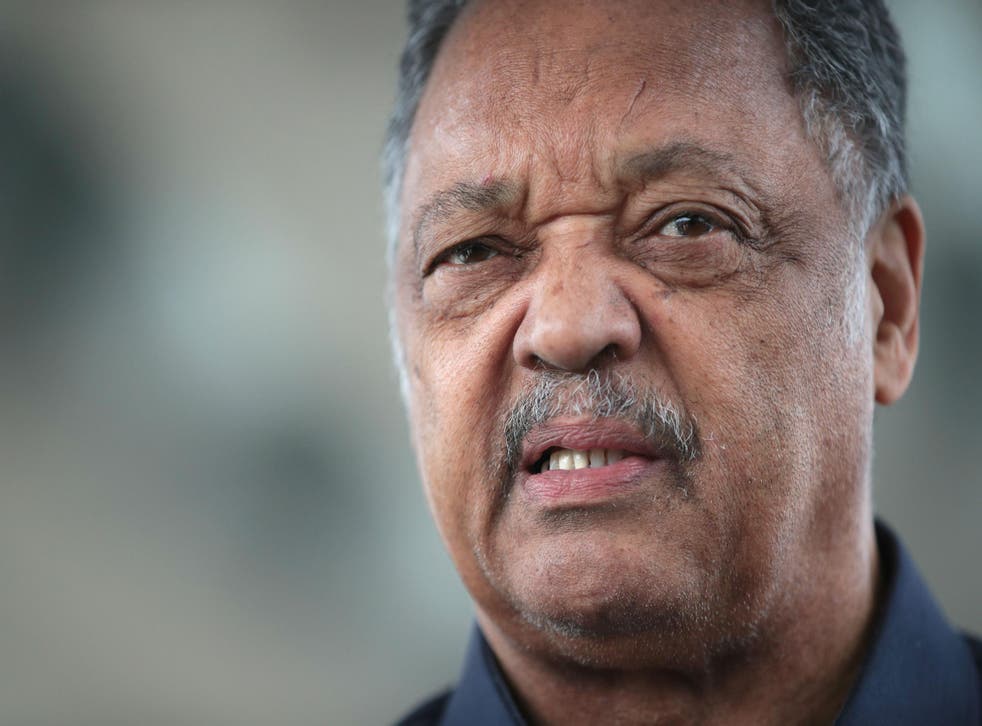 The veteran civil rights leader Jesse Jackson has revealed he is suffering from Parkinson's, saying he had been slow to recognise the gravity of the effect the disease was having on him.
The 76-year-old, who was the first African American man to make a nationwide bid for the White House, said was dedicating himself to physical therapy in the hope of slowing the impact of the disease.
"Recognition of the effects of this disease on me has been painful, and I have been slow to grasp the gravity of it," wrote the man who was part of Martin Luther King Jr's inner circle in the 1960s.
In a letter to supporters, he added: "For me, a Parkinson's diagnosis is not a stop sign, but rather a signal that I must make lifestyle changes and dedicate myself to physical therapy in hopes of slowing the disease's progression."
Mr Jackson, who founded the Rainbow PUSH Coalition, a civil rights group, said that after detecting signs of the disease, he had tried to work through it. "But as my daily physical struggles intensified, I could no longer ignore the symptoms, so I acquiesced," he added.
CCTV catches carer stealing from 74-year-old man with Parkinson's in his own home
He said the same disease "bested my father". Noah Lewis Robinson Sr died in 1997 at age 88. Mr Jackson also released a Northwestern Medicine letter saying he was diagnosed in 2015 and has since sought outpatient care.
In 1983, Mr Jackson announced he was launching a presidential run, becoming the first black male in the US to make a nationwide campaign, and only the second African American ever to do so, following in the footsteps of the late Shirley Chisholm, aa female politician who ran in 1972.
World news in pictures

Show all 50
Initially considered a fringe candidate, Mr Jackson went on to end in third place, behind Gary Hart and former Vice President Walter Mondale. He made a second run in 1988.
In his announcement on Friday, Mr Jackson said he was also working on a memoir.
"I will continue to try to instill hope in the hopeless, expand our democracy to the disenfranchised and free innocent prisoners around the world," he said. "I steadfastly affirm that I would rather wear out than rust out."
Parkinson's is most well-known for causing tremors and other muscle-control problems. It also causes rigidity and stiffness in parts of the body, and as it progresses, the disease leaves its victims with impaired coordination and balance, according to the National Institutes of Health. The disease has been linked to the loss of dopamine-producing cells in parts of the brain that control movement. There is no cure.
Join our new commenting forum
Join thought-provoking conversations, follow other Independent readers and see their replies