Jessikka Aro: Trump administration cancels journalist's award 'for criticising US president'
Ms Aro was initially chosen for the award for her investigative reporting on online disinformation, election interference and propaganda, specifically for exposing Russian troll farms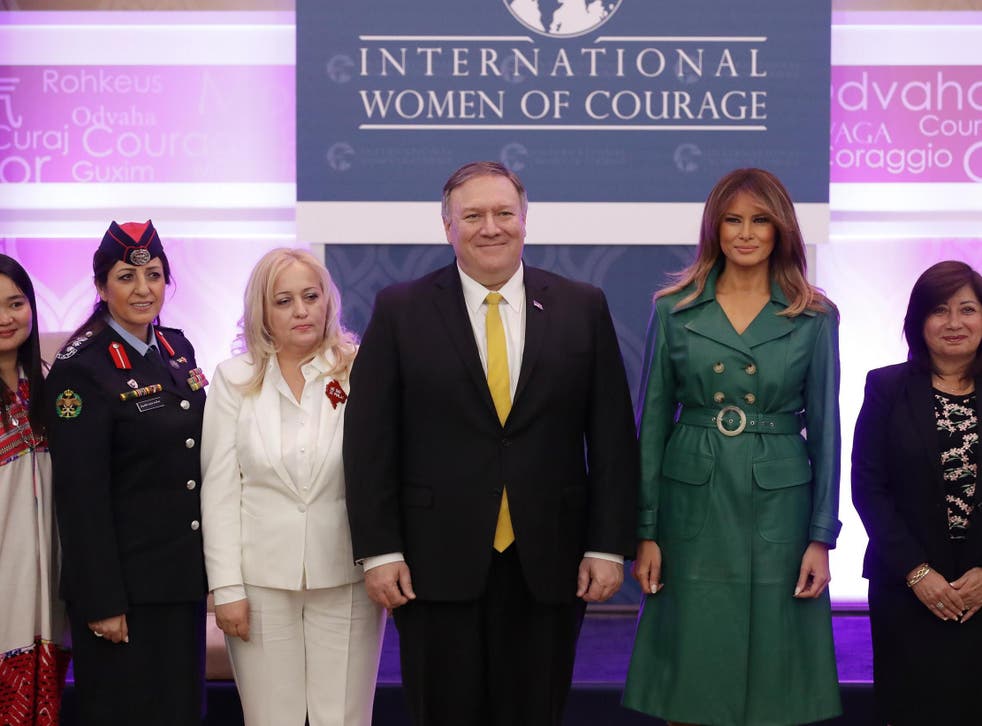 A Finnish investigative reporter said the US State Department rescinded her journalism award over her criticism of President Donald Trump and his administration.
The State Department notified Jessikka Aro on February 12 that she would be receiving the International Women of Courage Award before rescinding it, Foreign Policy reported. An agency spokesperson said cancelling the award was a "regrettable error" but did not explain why it did.
"We regret this error. We admire Ms Aro's achievements as a journalist, which were the basis of US Embassy Helsinki's nomination," the spokesperson told the magazine.
However, an anonymous State Department official told Foreign Policy the agency cancelled Ms Aro's award because she frequently condemned the president on Twitter for his bigoted rhetoric and attacks on the press.
"It created a shitstorm of getting her unceremoniously kicked off the list," the unnamed official said. "I think it was absolutely the wrong decision on so many levels."
A foundation for the future of journalism

Show all 3
Ms Aro said she finds it "deeply disturbing" that the agency reportedly revoked her award over her tweets critical of the Trump administration.
"I use Twitter to exchange ideas and share information freely," she said. "I find the idea of U.S. government officials stalking my Twitter and politicizing my perfectly normal expressions of opinion deeply disturbing."
It is unclear if Mr Trump or State Secretary Mike Pompeo, who presents the awards, knew of the Finnish journalist's nomination or the revocation of her award.
The anonymous State Department source said the decision to rescind Ms Aro's award "had nothing to do with her work."
Ms Aro was initially chosen for the award for her investigative reporting on online disinformation, election interference and propaganda, specifically for exposing Russian troll farms.
Ms Aro rebuked the Trump administration for taking back the award, saying it was "scary" to see the US government resort to such "pettiness" during public decision making.
Support free-thinking journalism and attend Independent events
"[When] I was informed about the withdrawal out of the blue, I felt appalled and shocked," Ms Aro added. "The reality in which political decisions or presidential pettiness directs top U.S. diplomats' choices over whose human rights work is mentioned in the public sphere and whose is not is a really scary reality."
The investigative journalist said her lawyer sent a letter to the US Embassy in Helsinki in late February asking for the reasoning behind or justification about why her award was revoked last-minute and who called for that decision. The lawyer also stated its right to seek damages, citing Ms Aro had to cancel paid speaking engagements that conflicted with Thursday's award ceremony.
Ms Aro said the embassy did not yet respond to her letter.
Join our new commenting forum
Join thought-provoking conversations, follow other Independent readers and see their replies