Biden finally calls Netanyahu after four-week snub to reset US-Israel relations
The silence was deafening between the two major allies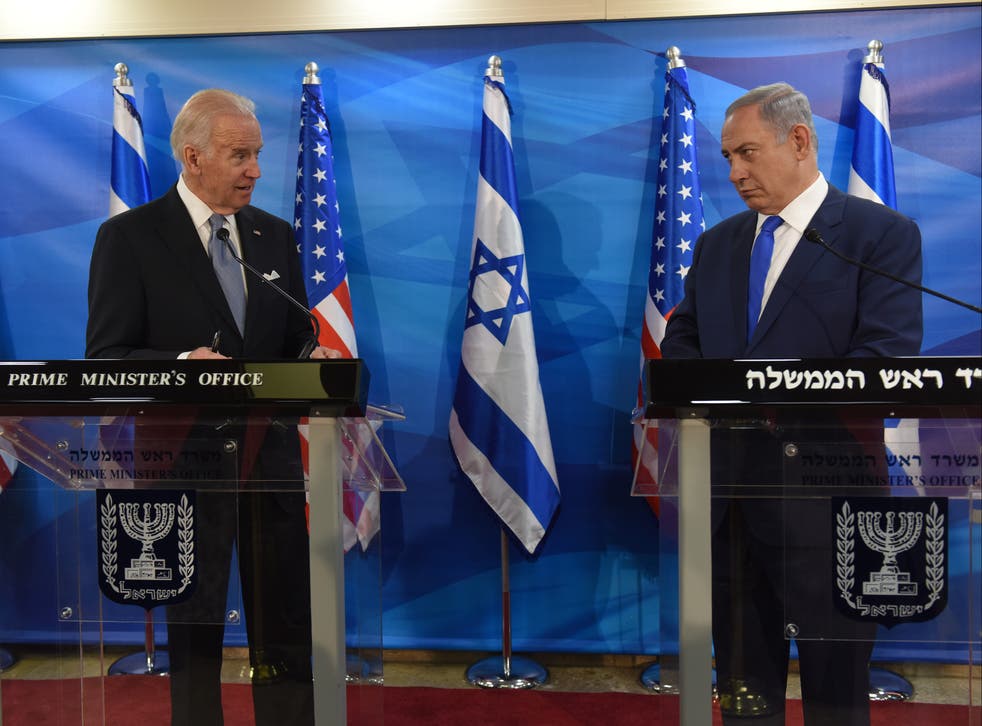 Leer en Español
President Joe Biden and the Israeli prime minister Benjamin Netanyahu have finally had their first phone call since the former entered the White House, after a month with a conspicuous lack of official contact between the two leaders and allies.
Mr Netanyahu confirmed the call on Wednesday, and wrote on Twitter: "The conversation was very friendly and warm and lasted about an hour."
The Israeli prime minister was Donald Trump's third call after taking office in 2017, and the lack of a Biden call sooner had been interpreted by some analysts as signalling a chill in relations between the two nations, provoking criticism in both the US and Israel.
Mr Netanyahu's frustrated former ambassador to the United Nations, Danny Danon, took to Twitter to demand a call and said he had posted the prime minister's phone number.
"Might it now be time to call the leader of Israel, the closest ally of the US?" he tweeted.
The White House insisted the lack of a call sooner was "not a diss" against Israel, and reiterated its support for a strong US-Israel alliance.
"It is not an intentional diss," press secretary Jen Psaki said last week. "Prime Minister Netanyahu is someone the president has known for some time. Obviously we have a long and important relationship with Israel.
"It is just a reflection of the fact that we've only been here for three and a half weeks," she added. "He has not called every single global leader yet."
Still, it's a marked change in tone from the Trump administration, which went out of its way to advance Netanyahu's priorities in the region and in the Israeli-Palestinian conflict, including moving the US embassy from Tel Aviv to Jerusalem, cutting off aid to Palestinians, and offering a Middle East peace plan that skewed heavily in favour of Israel, which the Palestinians rejected.
They're also likely to butt heads on Mr Biden's goal of restoring the landmark Iranian nuclear deal, from which Mr Trump withdrew the US in 2018. Mr Netanyahu has argued there should be no return to the deal.
"There must be no return to the previous nuclear agreement," the Israeli prime minister said in November. "We must stick to an uncompromising policy to ensure that Iran does not develop nuclear weapons."
Mr Biden will reportedly renew the US position condemning the building of Jewish settlements on disputed territory in the West Bank and is considering ways to incorporate a Palestinian state into future peace plans.
Israel reportedly plans to reach out to the Biden administration about a new long-term deal for military aid, as the current $38bn plan expires in 2027.
Join our new commenting forum
Join thought-provoking conversations, follow other Independent readers and see their replies