Joe Biden launches 'As You Are' family acceptance campaign for LGBTQ youth
'We all deserve to be safe, loved, and affirmed'
Kimberley Richards
New York
Thursday 09 August 2018 00:19 Comments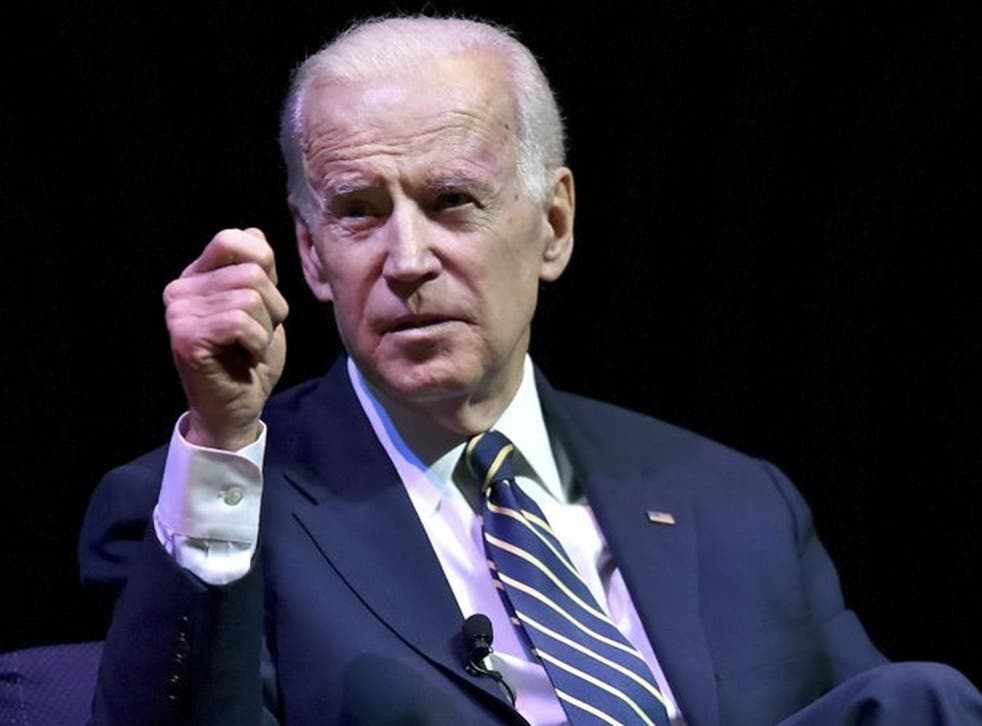 Joe Biden's foundation has launched a campaign focussing on the importance of family acceptance for LGBTQ youths.
The Biden Foundation's "As You Are: A Family and Community Acceptance Campaign" will collect personal stories from LGBTQ youth, parents and educators to address the dangers young people in the LGBTQ community face from family rejection, and the disproportionate cases of homelessness and depression, the press release stated.
"I'm so proud to announce the Biden Foundation has launched this campaign," Mr Biden said. "We'll use our resources to highlight the harms of family rejection—and lift up research, best practices, and personal stories to powerfully show the significant value of family acceptance."
Research has shown that LGBTQ youth are more at risk for depression, anxiety and increased suicidal behaviours, as studied by the US National Institutes of Health. The former US vice president's campaign states it's addressing various cultural and societal factors harming LGBTQ youth head-on.
"Research shows that family rejection significantly contributes to negative outcomes," the release stated. "Rejecting behaviour is not limited to a parent disowning or kicking out their child; it can also include subjecting young people to 'conversion therapy,' blocking their access to LGBTQ friends and networks, or keeping a young person's LGBTQ identity 'secret'".
Mr Biden, who has officiated same-sex weddings, has been an outspoken advocate for LGBTQ rights. Last year, at a private LGBTQ gala in New York, the former vice president took aim at Donald Trump by encouraging a crowd to hold the president accountable.
"Hold President Trump accountable for his pledge to be your friend," Mr Biden said. "Just because you don't have Barack and me in the White House doesn't mean it's time to give up, keep quiet, stay on the sidelines."
After Mr Trump took office he sought to reverse Obama-era measures which allowed transgender people to serve in the military. After federal judges blocked Mr Trump's ban from going into effect, he approved a new policy which restricted transgender people "with a history or diagnosis of gender dysphoria" from serving in the military. Many LGBTQ advocates lambasted the US president for his actions.
Brighton Pride: Britney Spears steals the show

Show all 20
In a video announcing the campaign, a number of advocates and the former vice president discussed both the progress made in LGBTQ rights in recent years and the ways in which the LGBTQ community continue to be marginalized.
"LGBTQ young people should never have to face rejection from those who love them," Mr Biden wrote on Twitter. He added: "...we all deserve to be safe, loved, and affirmed."
Register for free to continue reading
Registration is a free and easy way to support our truly independent journalism
By registering, you will also enjoy limited access to Premium articles, exclusive newsletters, commenting, and virtual events with our leading journalists
Already have an account? sign in
Join our new commenting forum
Join thought-provoking conversations, follow other Independent readers and see their replies