JFK thought Hitler could still be alive, diary reveals
'There is no evidence that the body that was found was Hitler's', Kennedy wrote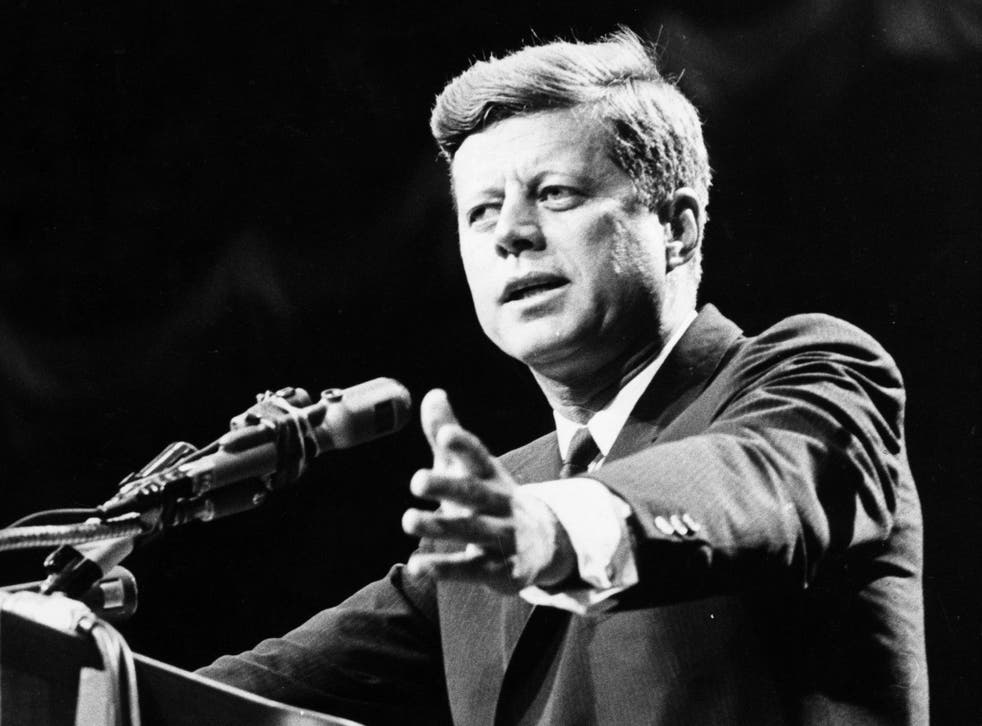 A young John F Kennedy believed Adolf Hitler might still be alive after the end of the Second World War, a diary entry has revealed.
JFK's diary, which he kept while touring Europe as a war correspondent for Hearst magazines, demonstrates his fascination with the Nazi leader, who he wrote "had in him the stuff of which legends are made".
The President later gave the diary to one of his research assistants, who is auctioning it on the 100th anniversary of his birth. It is believed to be the only one he ever kept.
As a young reporter, JFK travelled to Hitler's bunkers in Berlin, and his 'Eagle's Nest' mountaintop retreat, in summer 1945.
"[Hitler] had boundless ambition for his country which rendered him a menace to the peace of the world, but he had a mystery about him in the way he lived and in the manner of his death that will live and grow after him," the future President wrote.
Love struck: Photographs of JFK's visit to Berlin 50 years ago reveal a nation instantly smitten

Show all 8
After his visit to the Berlin bunker where Hitler committed suicide as Russian troops closed in on the city, JFK wondered whether the Nazi leader might still be alive.
"The room where Hitler is supposed to have met his death showed scorched walls and traces of fire," he wrote.
"There is no complete evidence, however, that the body that was found was Hitler's body."
A spokesperson for the auction house which is selling the book has strongly denied JFK had any admiration for Hitler, or the Nazi Party.
"There's no glorification, and I wouldn't take this out of context," said Bobby Livingston, executive vice president of RR Auction.
"I think Kennedy was a historian, and he's writing his understanding of Hitler's place in history."
JFK love letters for auction
The diary also records JFK's trip to England to cover the 1945 General election. He correctly predicted that Winston Churchill's Conservative Party would be defeated.
After studying the state of British politics, the reporter wrote: "Capitalism is on the way out - although many Englishmen feel this is not applicable to England."
"Socialism is inefficient; I will never believe differently, but you can feed people in a socialistic state, and that may be what will insure its eventual success."
The diary will be auctioned in Boston next month, and is expected to fetch around $200,000 (£160,000).
Register for free to continue reading
Registration is a free and easy way to support our truly independent journalism
By registering, you will also enjoy limited access to Premium articles, exclusive newsletters, commenting, and virtual events with our leading journalists
Already have an account? sign in
Register for free to continue reading
Registration is a free and easy way to support our truly independent journalism
By registering, you will also enjoy limited access to Premium articles, exclusive newsletters, commenting, and virtual events with our leading journalists
Already have an account? sign in
Join our new commenting forum
Join thought-provoking conversations, follow other Independent readers and see their replies