John Kasich votes for John McCain instead of Donald Trump
Ohio's governor is sticking to his word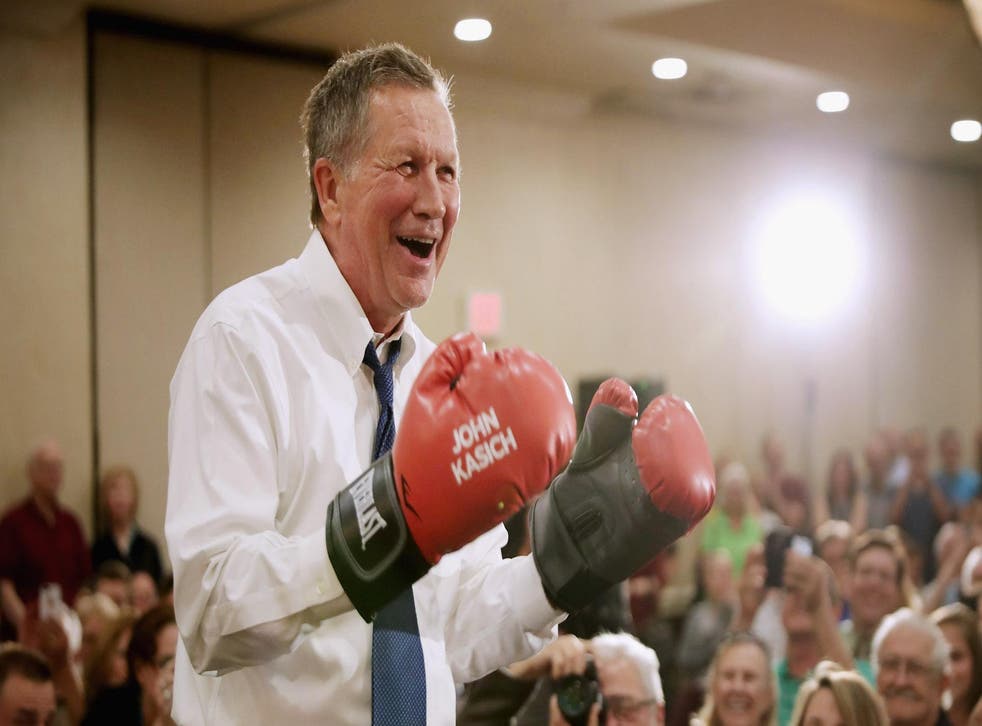 John Kasich, the Republican governor of Ohio, voted for his party's 2008 nominee, John McCain, instead of the current nominee, Donald Trump.
Chris Schrimpf, Kasich's spokesman, told The Cleveland Plain Dealer of the governor's decision and said that he voted Republican on the rest of his ballot. His move was purely symbolic as Mr McCain is not one of the 18 certified write-candidates in the state of Ohio.
People who will flee America if Donald Trump wins

Show all 8
After a decade-old video surfaced from Mr Trump's sexually lewd conversation with a giggling Billy Bush, Mr Kasich promised that he would not support the former reality television star's race to the White House.
"Donald Trump is a man I cannot and should not support," he wrote in a statement on October 8.
"The actions of the last day are disgusting, but that's not why I reached this decision, it has been an accumulation of his words and actions that many have been warning about. I will not vote for a nominee who has behaved in a manner that reflects so poorly on our country. Our country deserves better."
Register for free to continue reading
Registration is a free and easy way to support our truly independent journalism
By registering, you will also enjoy limited access to Premium articles, exclusive newsletters, commenting, and virtual events with our leading journalists
Already have an account? sign in