Senator John McCain admits handing Donald Trump-Russia dossier to FBI
The long-time critic of the Republican leader was reportedly made aware of claims by a former British diplomat posted in Moscow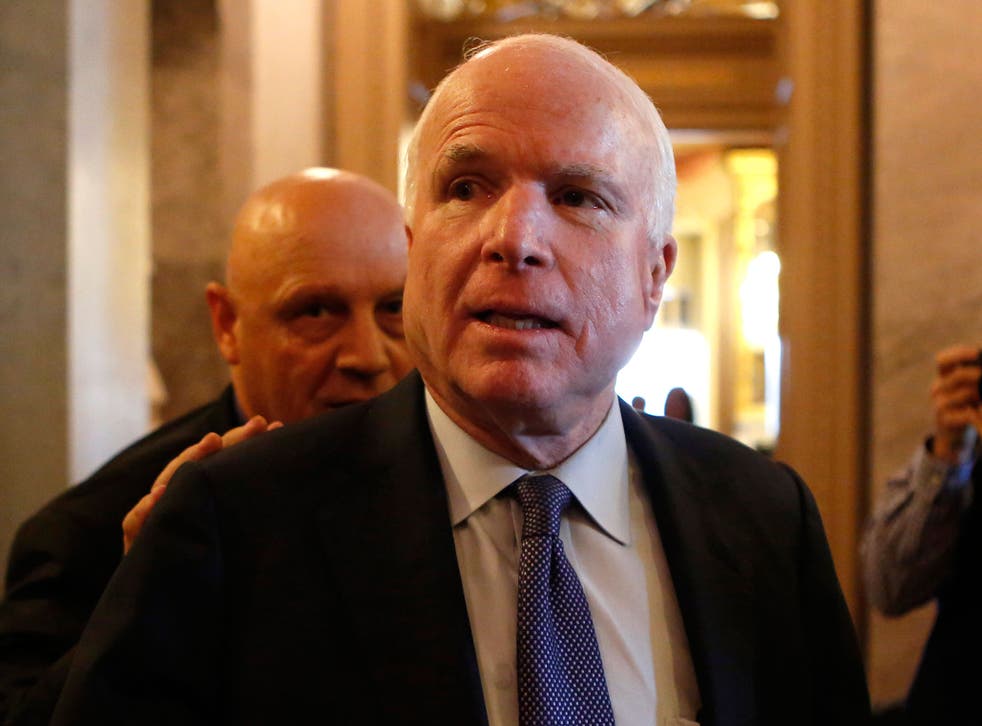 John McCain has admitted handing documents to FBI director James Comey alleging contact between the Trump campaign and Moscow, and that Russian intelligence may have compromising information about the President-elect.
The Arizona senator confirmed on Wednesday that he passed on the information after not being able to make a judgement on its accuracy.
"Late last year, I received sensitive information that has since been made public. Upon examination of the contents, and unable to make a judgement about their accuracy, I delivered the information to the Director of the FBI," he wrote in a statement to clarify his involvement in the scandal.
"That has been the extent of my contact with the FBI or any other government agency regarding this issue," Mr McCain said.
His statement came following reports Russian operatives had allegedly compiled salacious personal information about the President-elect.
However, Mr Trump has repeatedly refuted the claims labelling them "fake news" and a "total political witchhunt."
CNN first published reports that the Republican leader had been presented with the claims by intelligence officials, however they did not include the specific allegations as reporters were unable to verify their accuracy.
BuzzFeed later published the entirety of the allegations, albeit with the caveat that they were unsubstantiated, with the President-elect later branding the publication a "failing pile of garbage."
Mr Trump took a furious swing at the media during his first press conference on Wednesday, in which he refused to answer questions from CNN reporter Jim Acosta, claiming: "you are fake news."
He also denied having any involvement with Russia, writing on Twitter: "Russia has never tried to use leverage over me. I HAVE NOTHING TO DO WITH RUSSIA - NO DEALS, NO LOANS, NO NOTHING!"
Join our new commenting forum
Join thought-provoking conversations, follow other Independent readers and see their replies