Justice Department's internal watchdog 'to investigate spy warrants on Trump aide Carter Page'
Mr Page and the procurement of warrants under FISA were the subjects of a controversial memo by Republicans 
Alexandra Wilts
Washington DC
Wednesday 28 March 2018 22:51 Comments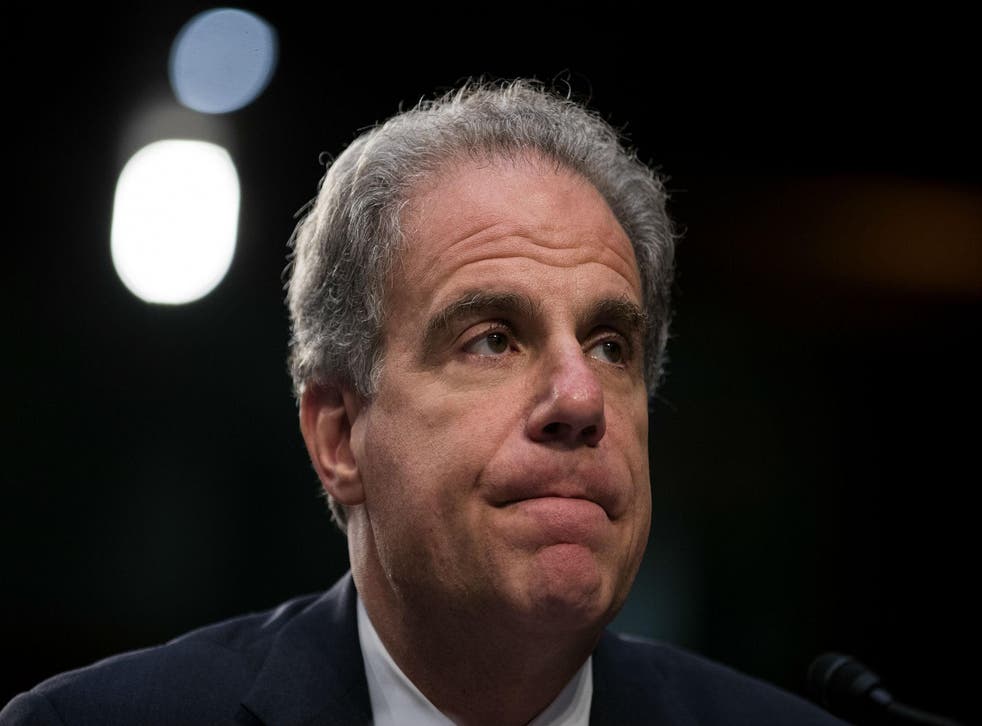 The Justice Department's internal watchdog will try to figure out whether warrants to spy on Trump campaign aide Carter Page were properly obtained by department officials and the FBI.
Mr Page was not named in the Office of the Inspector General's statement announcing the review. However, some Republican members of Congress had asked Inspector General Michael Horowitz to look into how the Justice Department and FBI obtained warrants under the Foreign Intelligence Surveillance Act (FISA) against Mr Page.
Mr Page and the procurement of warrants under FISA were the subjects of a controversial memo by Republicans on the House Intelligence Committee.
Known as the "Nunes memo", after the committee's chairman Devin Nunes, the document alleges that senior FBI and Justice Department officials relied on questionable and politically motivated sources to justify surveillance of Donald Trump's presidential campaign.
Democrats on the committee have said the memo tries to show that the FBI's investigation into alleged ties between Russia and Trump campaign advisers has been biased from the start.
Attorney General Jeff Sessions had already announced that the Justice Department's Inspector General would look into the matter – and the statement from the Office of the Inspector General (OIG) makes it official.
The biggest names involved in the Trump-Russia investigation

Show all 17
"The OIG will initiate a review that will examine the Justice Department's and the Federal Bureau of Investigation's compliance with legal requirements, and with applicable DOJ and FBI policies and procedures, in applications filed with the US Foreign Intelligence Surveillance Court (FISC) relating to a certain US person," the statement says.
The office will also "review information that was known to the DOJ and the FBI at the time the applications were filed from or about an alleged FBI confidential source."
The confidential source is reported to be Christopher Steele, the man who assembled the controversial dossier alleging ties between Mr Trump and Russia.
Republicans have alleged that the FBI and Justice Department relied too much on the dossier in obtaining warrants to spy on Mr Page.
Meanwhile, Democrats on the House Intelligence Committee say the information drawn from the dossier was independently confirmed and that officials disclosed that the information was paid for by a political opponent of Mr Trump, The Hill reported.
According to the Washington Post, some funding for the dossier came from Hillary Clinton's presidential campaign and the Democratic National Committee.
Register for free to continue reading
Registration is a free and easy way to support our truly independent journalism
By registering, you will also enjoy limited access to Premium articles, exclusive newsletters, commenting, and virtual events with our leading journalists
Already have an account? sign in
Join our new commenting forum
Join thought-provoking conversations, follow other Independent readers and see their replies