Kellyanne Conway's husband George 'set for top job at Justice Department'
Department is gearing up to appeal rulings that blocked Donald Trump's new travel ban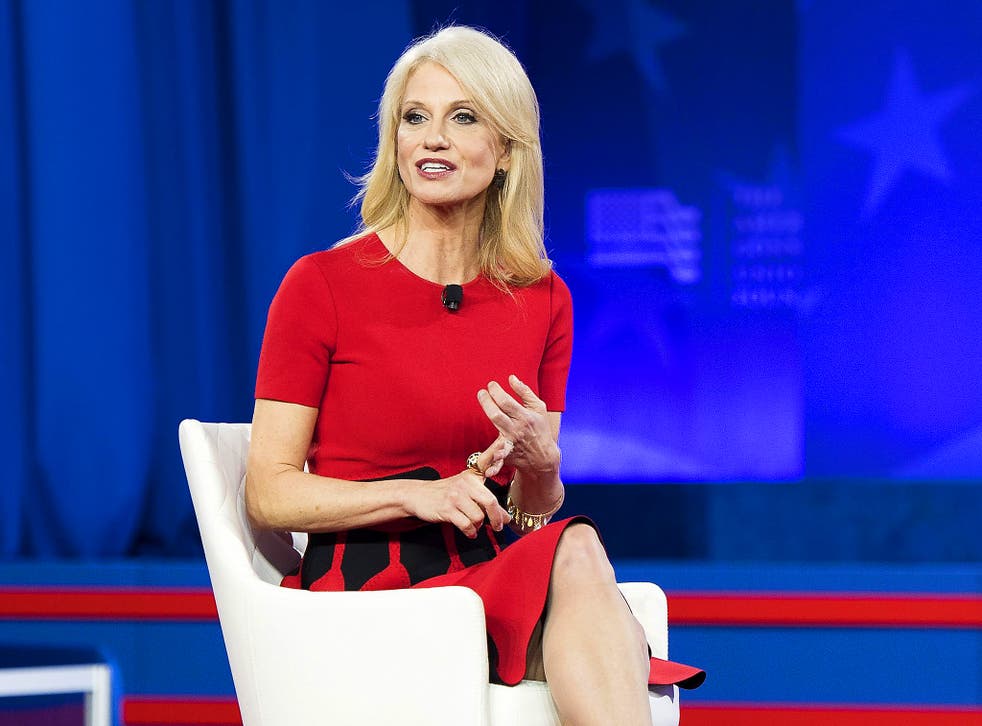 The husband of Donald Trump adviser Kellyanne Conway is in line to be nominated as head of the Department of Justice's (DoJ) civil division, it has been reported.
George Conway is a Yale- and Harvard-educated lawyer and a partner at the Wachtell, Lipton, Rosen & Katz firm. According to its website he has "extensive experience in securities litigation, mergers and acquisitions litigation, contract litigation [and] antitrust litigation".
The Wall Street Journal said one of Mr Conway's first tasks could be to manage the department's appeals of rulings that blocked Mr Trump's new travel ban, if he is confirmed by senators.
Judges in Hawaii and Maryland halted the implementation of the ban, which is designed to prevent citizens from six majority-Muslim countries from entering the US.
Judge Theodore D Chuang, in Maryland, ruled that the purpose of the President's first travel ban and also his revised travel ban was to discriminate against Muslims for political reasons, and the ruling cited Mr Trump's own words against him.
The DoJ referred The Independent to the White House, where a phone call was not answered.
Mr Conway's office said he was unavailable to speak.
Register for free to continue reading
Registration is a free and easy way to support our truly independent journalism
By registering, you will also enjoy limited access to Premium articles, exclusive newsletters, commenting, and virtual events with our leading journalists
Already have an account? sign in
Register for free to continue reading
Registration is a free and easy way to support our truly independent journalism
By registering, you will also enjoy limited access to Premium articles, exclusive newsletters, commenting, and virtual events with our leading journalists
Already have an account? sign in
Join our new commenting forum
Join thought-provoking conversations, follow other Independent readers and see their replies