Kellyanne Conway says the White House 'may use' lie detectors to find leakers
Polygraph tests aren't necessarily the most reliable equipment, however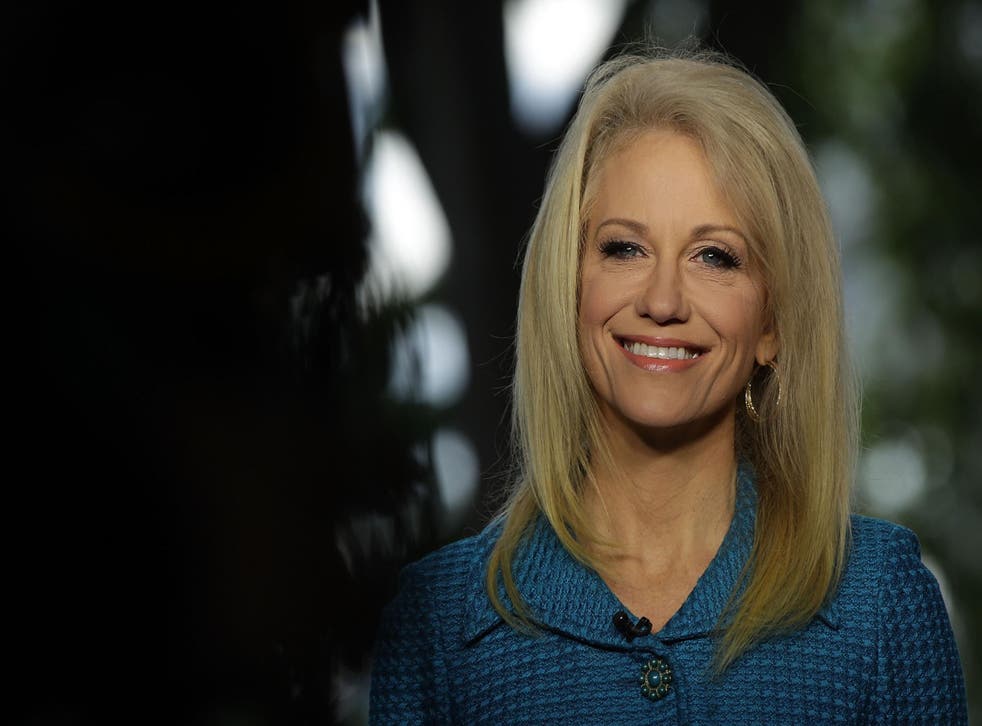 Kellyanne Conway says that the White House hasn't ruled out using polygraph tests to try and weed out whoever has been leaking damaging information about the Donald Trump and his staff to the press.
Ms Conway, the senior counsellor to Donald Trump, said in an appearance on Fox & Friends that the West Wing hadn't ruled out lie detector tests, which have a relatively low accuracy rate at 65 per cent. The tough language comes as the Justice Department is reportedly gearing up a crack down on leaks.
"It's easier to figure out who's leaking than the leakers may realise," Ms Conway said, speaking from the White House lawn.
"Well, they may, they may not" use lie detectors, she continued.
The White House has been in a fury after transcripts of conversations between Mr Trump and the leaders of Mexico and Australia were leaked to the Washington Post. Those transcripts showed Mr Trump engaging in contentious exchanges with those two leaders and allies.
During one call, he urged Mexican President Enrique Peña to quit saying that his country wouldn't build Mr Trump's promised border wall. In the other, he told Australian Prime Minister Malcolm Turnbull that his phone call with Russian President Vladimir Putin was more pleasant than the one with the Australian leader, even though Australia has traditionally been a much closer ally to the US than Russia.
The biggest names involved in the Trump-Russia investigation

Show all 17
Even for a White House that has been leaking like a sieve, however, critics said that the transcript leaks had gone too far.
"This is beyond the pale and will have a chilling effect going forward on the ability of the commander in chief to have candid discussions with his counterparts," Ned Price, a former National Security Council official for President Barack Obama, told the Hill of the leaks.
Attorney General Jeff Sessions was reportedly planning on announcing a tough crackdown on illegal leaks, and had planned to announce details of investigations into leaks of classified information.
But it is unclear if lie detector tests would be useful in finding who the perpetrator of the leaks. While the American Polygraph Association claims that the machines have accuracy rates of over 90 per cent, critics peg that rate at 65 per cent — a figure that is just higher than the accuracy of simply flipping a coin.
There are several problems with the method, which measures nervous excitement. Individuals have been known to "beat" the test by managing their nervousness — either by becoming excited over base-line questions with clear answers, or by remaining calm when lying.
"Someone who lies without any sense of guilt can pass a lie detector with flying colours. And someone who takes simple countermeasures may defeat the test," Martin Levine, a professor at the University of Southern California and an expert on lie detectors told The Independent. "On the other hand, someone who fears he has been falsely accused of a specific action may flunk a lie detector test even though he is actually innocent."
The US Supreme Court has ruled against the use of lie detectors in court proceedings in some instances. In 1998, the court ruled that defendants in the military being court martially couldn't use polygraph tests to prove their innocence. At that time, lie detectors were being used with increased frequency both by defence attorneys hoping for plea bargains, as well as in the workplace by employers in interviews.
Join our new commenting forum
Join thought-provoking conversations, follow other Independent readers and see their replies