Kentucky to allow public schools to teach from the Bible
Many are concerned about the separation of Church and state clause of the US Constitution
Mythili Sampathkumar
New York
Wednesday 28 June 2017 19:07 Comments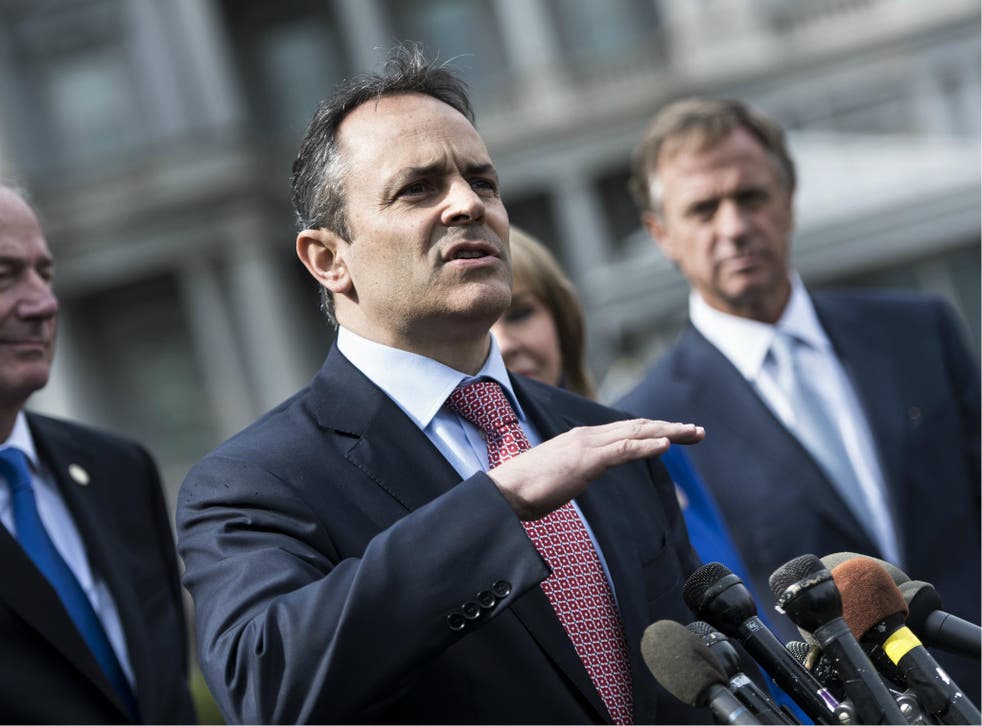 Kentucky has signed a law allowing public, state-funded schools to teach courses on the Bible.
Governor Matt Bevin participated in the bill signing ceremony in the state capitol building which opened with a Christian prayer.
State Representative DJ Johnson said the Bible "really did set the foundation that our founding fathers used to develop documents like the Declaration of Independence, the Constitution, the Bill of Rights," local news station WDRB-TV reported.
The class would be an elective, not a requirement for students and each local school board has the option to offer the class or not.
Mr Bevin was perplexed as to why this would not be presented as an option for Kentucky students, adding "I don't know why every state would not embrace this, why we as a nation would not embrace this".
The US Constitution's clause on separation of church and state is the reason, according to critics like the American Civil Liberties Union (ACLU) of Kentucky.
"We want to make sure that teachers can teach and make sure that they don't go in to preach," ACLU Advocacy Director Kate Miller told WDRB-TV.
Though Mr Johnson noted that the development of the course would not be unconstitutional, the state Department of Education will be the agency helping school districts develop the curriculum.
The department, like every state education department in the country, receives federal government funds.
Recently, in a related case the US Supreme Court ruled in favour of a church in Missouri which had sought state funds to fix the pavement of its preschool playground. The court said the state cannot deny religious institutions any public benefits.
Mr Bevin noted that: "You could be an atheist, and you would appreciate there's a lot of wisdom in the Bible".
No other religious texts are included in the bill, which is set to go into effect on 30 June.
Register for free to continue reading
Registration is a free and easy way to support our truly independent journalism
By registering, you will also enjoy limited access to Premium articles, exclusive newsletters, commenting, and virtual events with our leading journalists
Already have an account? sign in
Join our new commenting forum
Join thought-provoking conversations, follow other Independent readers and see their replies