Amy Klobuchar says voting rights deal with Manchin and Schumer is near
Manchin is viewed as major Democratic Party roadblock in way of filibuster reform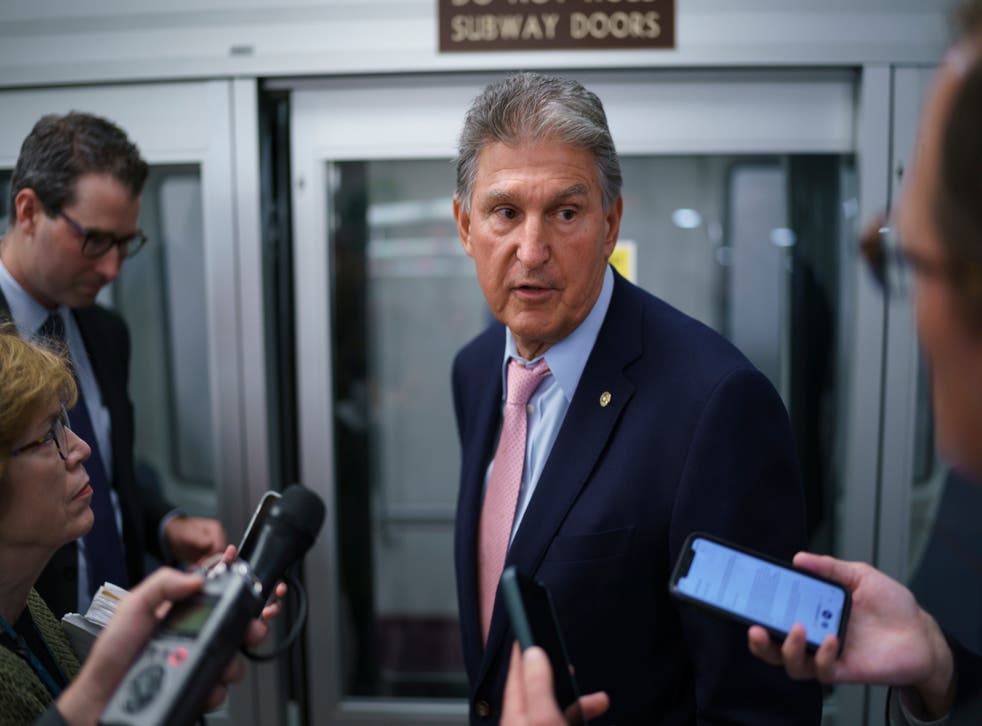 Top Senate Democrats are nearing a deal for the passage of the For The People Act, a landmark piece of elections legislation that many Democrats warn is necessary to fight back against GOP-led efforts in state legislatures around the US to make it harder to vote.
Senator Amy Klobuchar revealed on Thursday that she, Senator Joe Manchin, and Senate Majority Leader Chuck Schumer met in recent days and discussed ways to get a bill addressing voting rights passed in the near future.
"We are very close to an agreement on the for the people act", she told a virtual event on voting rights also attended by House Speaker Nancy Pelosi.
Ms Klobuchar added in her remarks on Thursday that discussions about what provisions would make it into the final legislation that Mr Manchin could support were ongoing, but at the present time items including gerrymandering reform, automatic voter registration, and some other Democratic priorities were in the bill.
The Minnesota Democrat added that the discussions were also centred around how to pass the legislation despite unified GOP opposition, which under current Senate rules dooms the legislation to a filibuster.
"We are working on that piece of it as well, with some indication from Senator Manchin in the past about reforming the filibuster," Ms Klobuchar said.
Other attendees at Thursday's virtual voting rights event, meant to spur Congress to action on the issue, included state lawmakers from Georgia who fought back against efforts in their state by Republicans to restrict voting after it swung blue in President Joe Biden's favour last year.
Mr Biden's administration has largely refused to take a position on whether the filibuster should be reformed or scrapped, although the president has expressed his personal distaste towards the latter.
The archaic Senate rule is seen as the main obstacle preventing much of Mr Biden's agenda, including voting rights, from being passed due to the ongoing hyper-polarised climate in Washington.
His inaction on the issue has led to frustration among Democrats, particularly in the House, over the longtime former senator's apparent unwillingness to use the political capital needed to pass what they see as a crucial piece of civil rights legislation.
"It's no accident that it's the issue of voting rights. I think Black voters feel like 'we did the hard work and got you elected' and want to make sure that the president stays true to his commitments", one party strategist told The Hill.
This article was amended on 2 August 2021. It previously said Amy Klobuchar was the Wisconsin senator, but this was incorrect. She represents Minnesota.
Join our new commenting forum
Join thought-provoking conversations, follow other Independent readers and see their replies