Oakland mayor warns residents of ICE immigration raids
Cities across California have sought to shield undocumented immigrants from the Trump administration's crackdown
Jeremy B. White
San Francisco
Monday 26 February 2018 22:20 Comments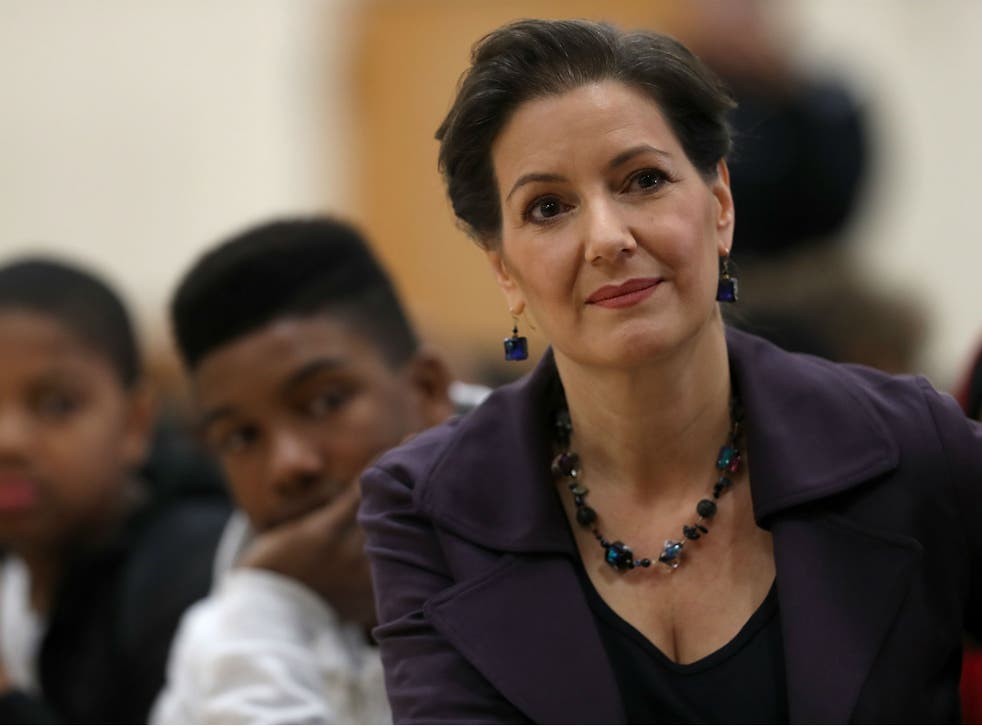 Escalating California's resistance to federal immigration enforcement, Oakland's mayor has warned residents that she believes an operation was imminent.
"I am sharing this information publicly not to panic our residents but to protect them," Oakland Mayor Libby Schaaf said in a press release, citing her "moral obligation" and directing people to immigration law resources.
"I know that Oakland is a city of law-abiding immigrants and families who deserve to live free from the constant threat of arrest and deportation," she added, saying immigration authorities have "used activity rumors in the past as a tactic to create fear".
A spokesman for Immigration and Customs Enforcement (ICE) said in a statement that deportation officered "conduct targeted enforcement operations on a daily basis in Northern California and across the nation".
The extraordinary heads-up from the head of one of California's largest cities highlighted the determination by much of the state's leadership to stymie the Trump administration's immigration crackdown. California has the largest population of immigrants in the country illegally.
Cities and the state legislature have sought to shield some of them from deportation by blocking cooperation with federal authorities. Cities have also backed a variety of immigration assistance initiatives, with Oakland funding a rapid-response network that operates a hotline allowing people to report ICE activity and seek help fighting deportation.
Protestors rally at JFK Airport against Muslim immigration ban

Show all 20
Those efforts have made the state a recurring target for Donald Trump, who threatened last week to halt ICE activity there, saying crime would soar as a result. Senior ICE officials have also warned that California's restrictions will make it harder to target specific immigrants for arrests and lead to more people being swept up.
Donald Trump reads poem The Snake at CPAC 2018
"While the vast majority of cities in America do cooperate with ICE, others force ICE to assign additional resources to conduct at-large arrests in the community, putting officers, the general public and the aliens at greater risk and increasing the incidence of collateral arrests," ICE spokesman James Schwab said in response to Ms Schaaf's warning. "Sanctuary cities and states are not immune from federal law".
Immigrant advocates accuse the Trump administration of an indiscriminate crackdown that deports both serious criminals and unauthorised immigrants with no criminal records, pointing to a spike in ICE arrests of immigrants not convicted of any crimes.
Mr Schwab noted that "ICE no longer exempts classes or categories of removable aliens from potential enforcement," a break with the Obama administration's eventual prioritisation of those who threatened public safety.
Register for free to continue reading
Registration is a free and easy way to support our truly independent journalism
By registering, you will also enjoy limited access to Premium articles, exclusive newsletters, commenting, and virtual events with our leading journalists
Already have an account? sign in
Join our new commenting forum
Join thought-provoking conversations, follow other Independent readers and see their replies